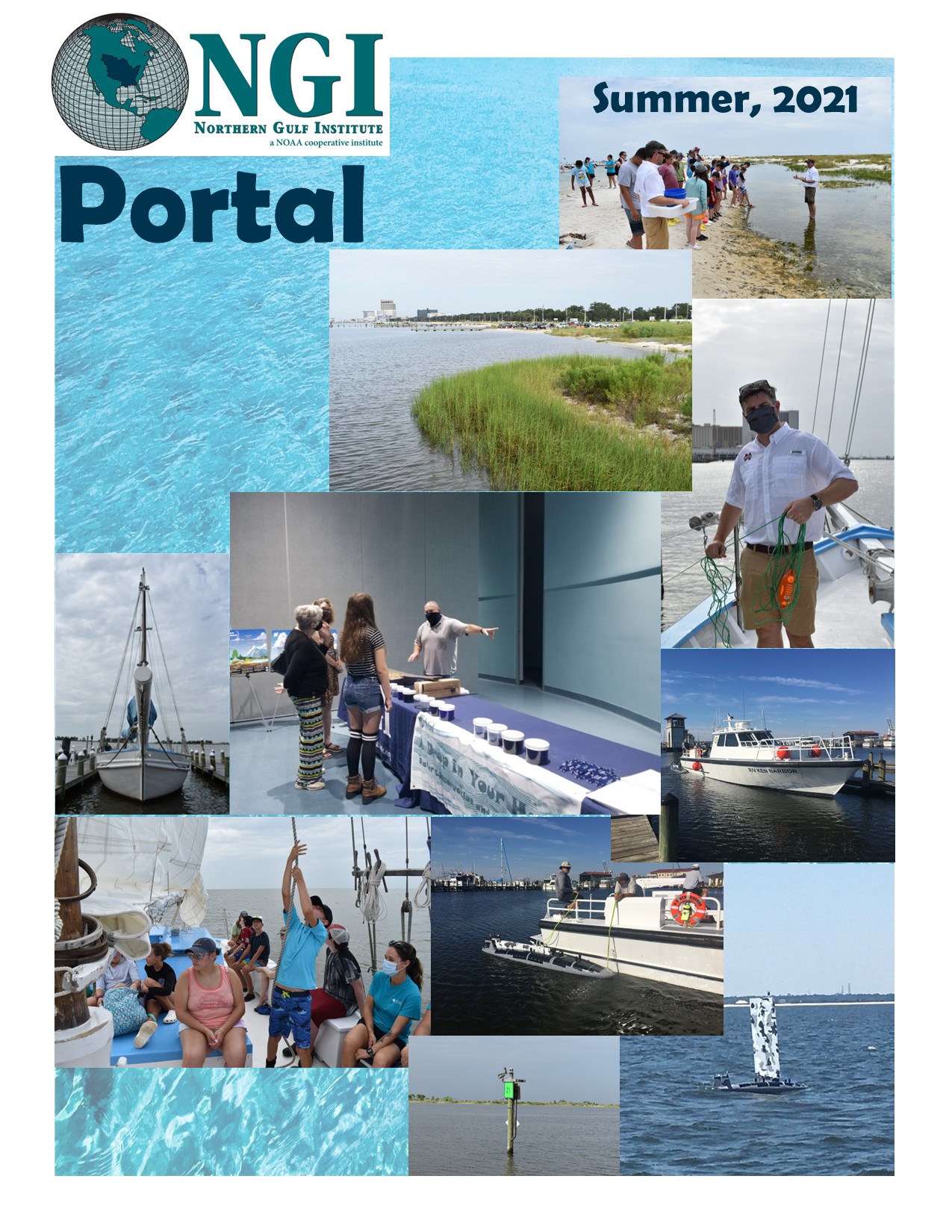 Summer 2021 Issue
September 30, 2021
NGI Partners with MS Aquarium and MSU Department of Communication and Theatre MSU to Develop Travelling Outreach Program "Banner - A Sea Turtle Saga"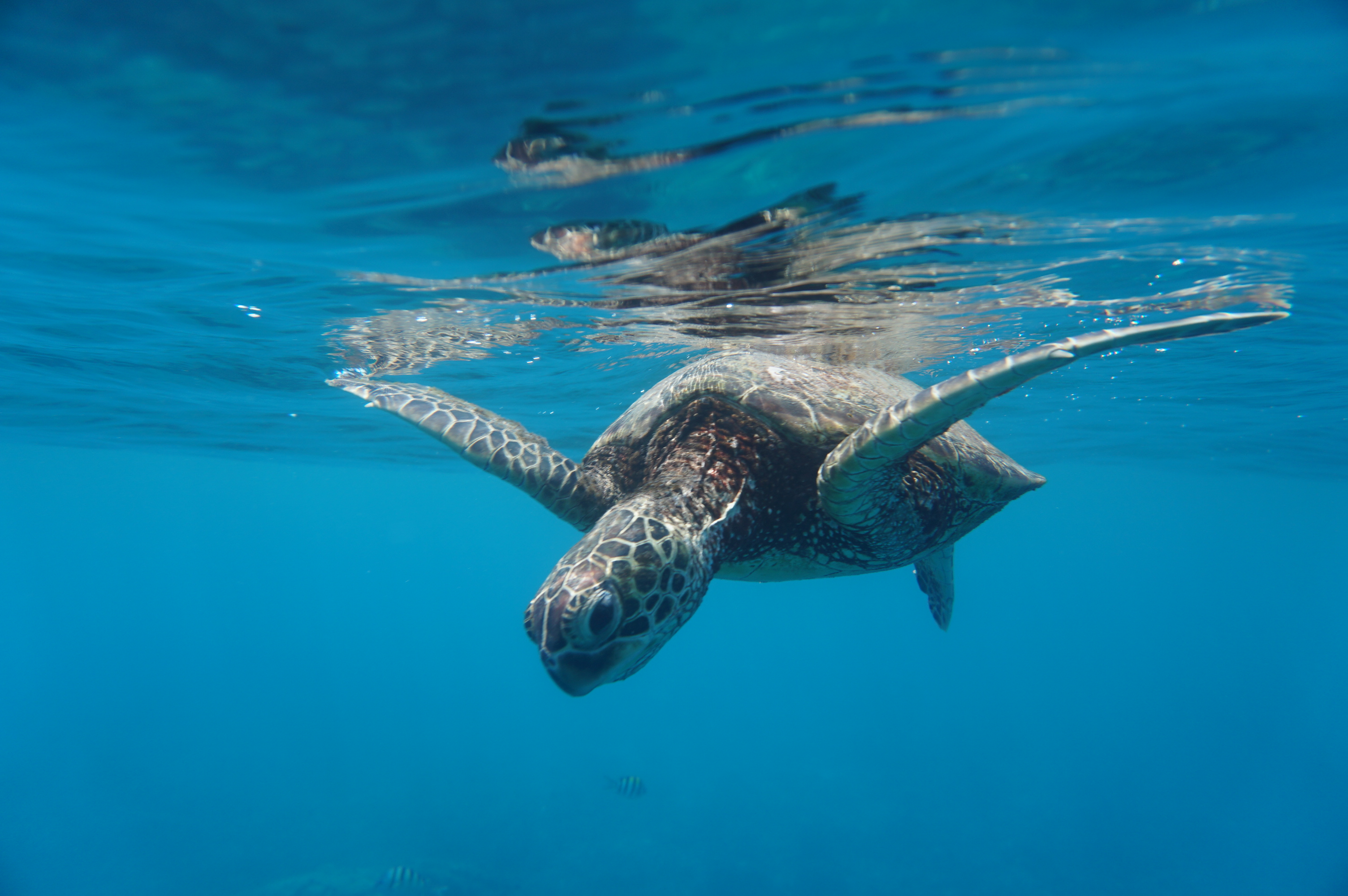 A SEA TURTLE SAGA
Mississippi State University's Northern Gulf Institute and Theatre MSU present Banner: A Sea Turtle Saga, written by T.S. Hays with original music and lyrics by Aubrey Hays, Curtis McMurtry, Diane Burgess, with additional lyrics by Bella Bingham.
Banner: A Sea Turtle Saga follows the journey of Banner, a green sea turtle who has just been released into the ocean after spending months in captivity, being nursed to health by marine biologists. He is released alongside two of his turtle friends: Drifter, a Kemp's-Ridley turtle, and Grub, a loggerhead turtle. Once in the ocean, he meets a party of colorful sea creatures, among them; Dart, the energetic bonnethead shark who does not eat meat, Finn, the courageous bottlenose dolphin and natural-born leader, Angel, the snobbish cownose ray who enjoys picking on others. However, something about Banner starts him off on the wrong fin: he loves humans! Informed by a fish named Magill, the crew are sent on a quest across the sea to find the highly regarded Immortal Jellyfish and to show Banner what has become of the ocean due to humanity's ever-growing pollution of the seas.
Banner and friends meet other friendly faces throughout their journey, such as the lovable Dumbo Octopus, Button, and the friendly Rice's Whale named Squirt. Their adventure teaches Banner about the dangers that animals face due to plastic pollution, oil spills and climate change.
The sea creatures' trip culminates with the long-awaited meeting of the Immortal Jellyfish. What awaits them at the journey's end? Does Banner change his belief about humans, or does his love for humanity cause his friends to re-think their beliefs?
Tied together with original music and professional puppetry, Banner: A Sea Turtle Saga engages audiences as an interactive, immersive, theatre experience. It shares the message of hope, that all of us can make a difference in saving our seas. Banner: A Sea Turtle Saga is sea-riffic!
While this is intended for younger audiences and students, and being performed for local school districts, public showings of the production will be held at TheatreMSU in McCommas Hall on Sunday the 14th of November at 2:30pm and at the MS Aquarium in Gulfport, MS on the 22nd of November. NGI Staff will be admitted at no cost at the MSU performance.
Please RSVP to jharris@ngi.msstate.edu if you are interested in attending the MSU performance.