Friday, August 12, 2022
NGI and the Mississippi Aquarium Partner for World Oceans Day
The Mississippi Aquarium held a World Oceans Day all-day event with multiple local marine organizations. This was a public event so the age ranges from babies to retired folks, and a wide range of educational backgrounds and ocean knowledge. NGI and NOAA/NCEI had a booth and large screen set up to display some of the Ocean Exploration Okeanos Explorer video highlights. The best part was our location right next to the big Gulf of Mexico fish tank, so we had a lot of foot traffic and a great view!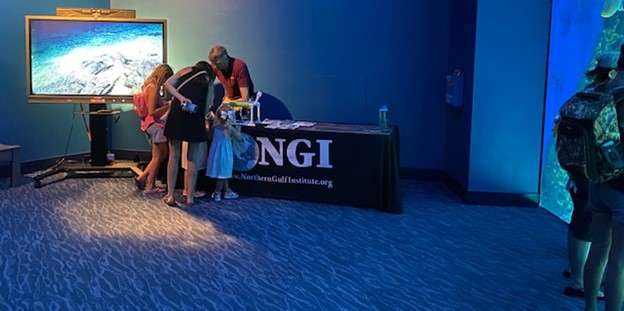 Highlights:
We saw over five hundred people during our day at the aquarium. The majority of visitors did stop by our table. We had OE stickers, posters, NGI brochures to give away, and also a few NCEI product one-pagers. Adam brought a large carbonate rock sample and a bunch of shrunken cups. I had one of our Pufferfish model ROVs for the kids to see and touch. The large screen was set up by a set of benches, so guests could sit and watch our videos too. There were several kids and adults that were extremely excited to talk to us about ocean exploration and ROVs.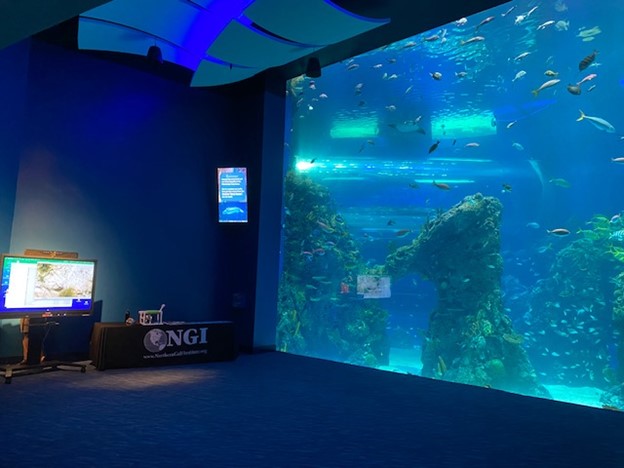 One interesting thing was that the group was a mixture of locals and tourists. Many of these folks were from interior areas of the U.S. without oceans, so they wanted to hear about the cool things NOAA and MSU are doing in the Gulf and other parts of the ocean. On the other hand, we had a few folks with backgrounds in ocean science and children of oceanographers with very educated questions. We even had a group of LSU veterinarian students at the aquarium for a research project. This was a great event with great guest interactions.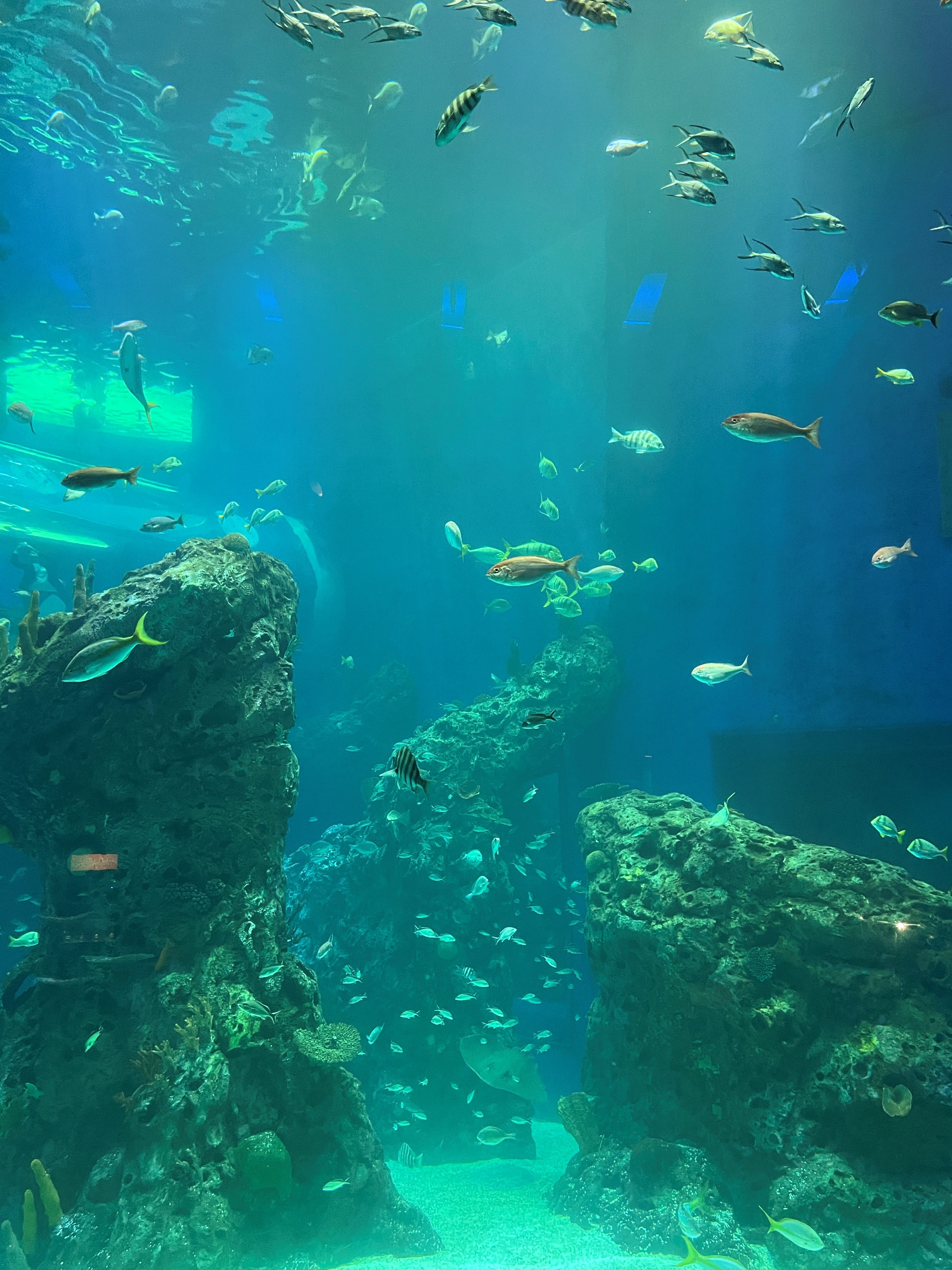 ---
Friday, August 12, 2022
Education & Outreach Opportunities at NGI - Mississippi State
STEAM: Science Through the Arts
STEAM programs add art to the STEM curriculum by drawing on design principles and encouraging creative solutions. In 2013, a joint resolution was introduced in the United States House of Representatives expressing the sense that adding art and design into Federal programs that target the STEM fields encourages innovation and economic growth in the United States.
The Travelling Trunk Education & Outreach Program
NGI has developed loanable "Travelling Trunk Shows" which include Art and Science-based curriculum designed to support the national college and career readiness standards. We typically include the "science, literature and arts behind the scenes" that includes targeted classwork and lessons of discovery for oceanography, marine and fisheries science, and weather. These trunks provide STEAM-focused interaction with large numbers of schoolchildren, their parents, teachers, and administrators.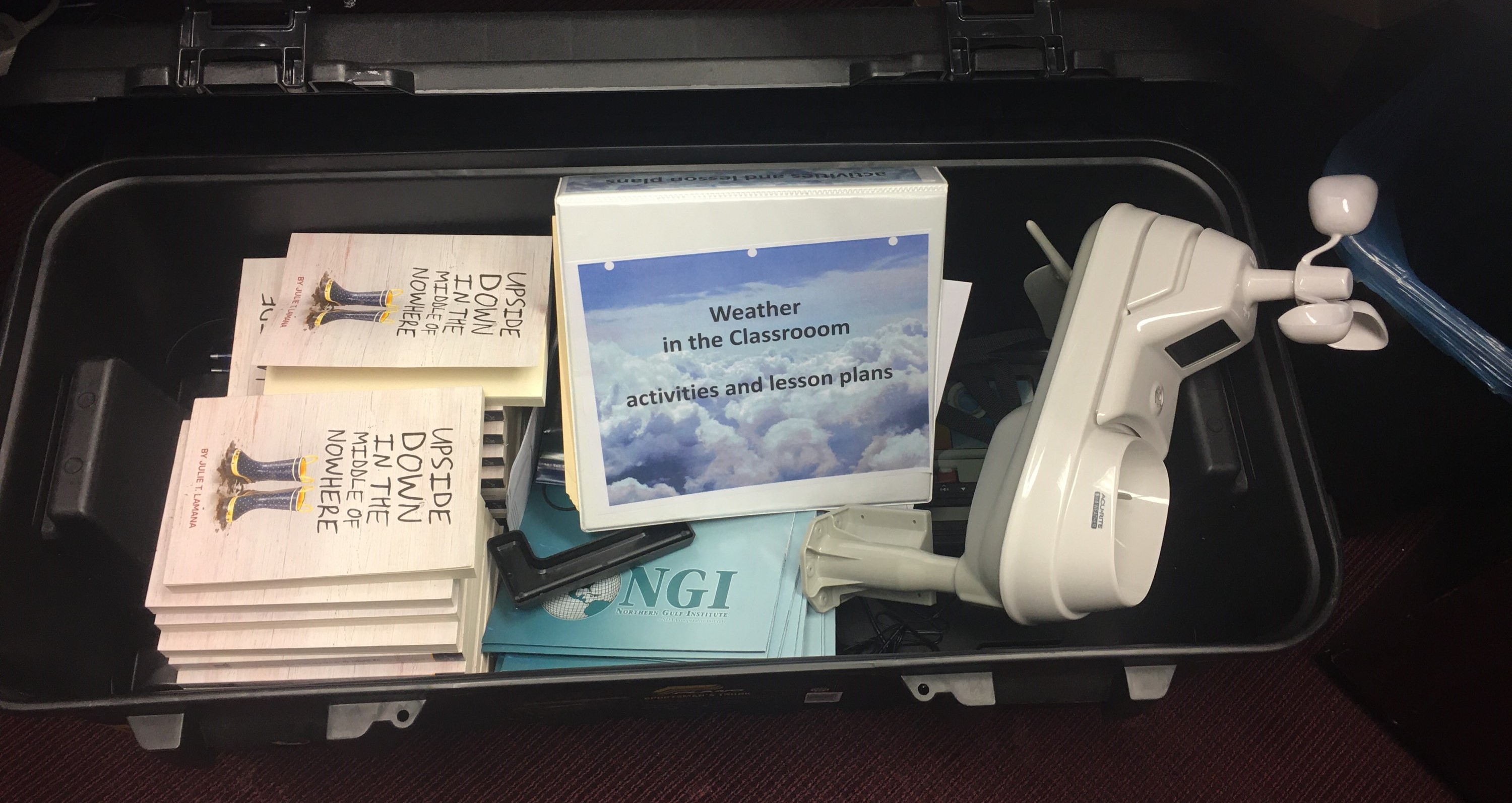 NGI Art and Design Competition
The Northern Gulf Institute (NGI) at Mississippi State University is proud to announce a STEAM art competition, where original drawings, paintings, photography, or other renderings, depicting the natural environment, marine, avian, or aquatic species, the ocean, or weather, as related to the Mississippi River, The Gulf Coast, or the Gulf of Mexico Basin, are to be submitted for review. The winner of the competition will have their art featured in the "Portal" Newsletter.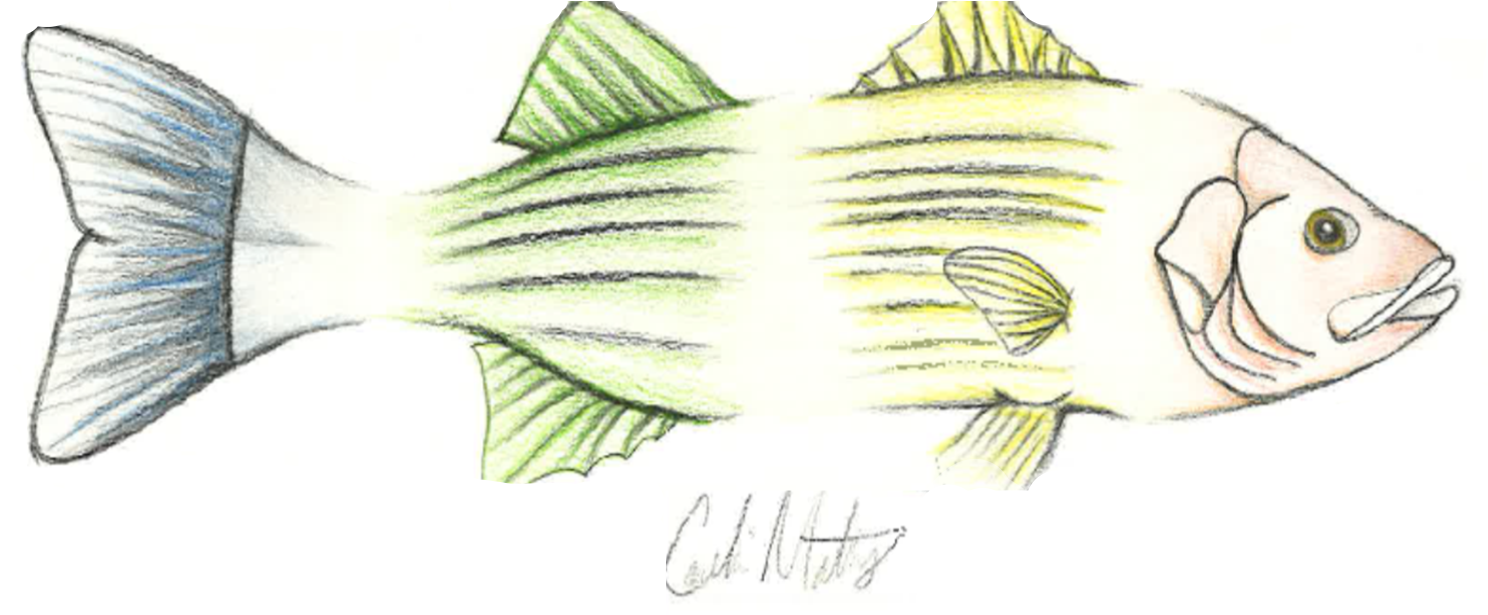 Continuing Education Opportunities
Computational Thinking with 3D Weather Teacher Workshop (Summer 2022). This Workshop is part of the 3D Weather project funded by the National Science Foundation (NSF) to develop instructional materials for teaching computational thinking to K-12 students through explorations of atmospheric science and weather data using Unidata's Integrated Data Viewer (IDV). We will use IDV to create 3D weather visualizations from freely available, real-world weather data.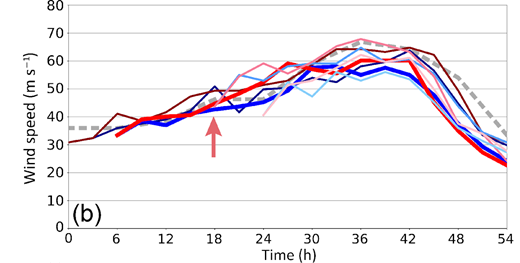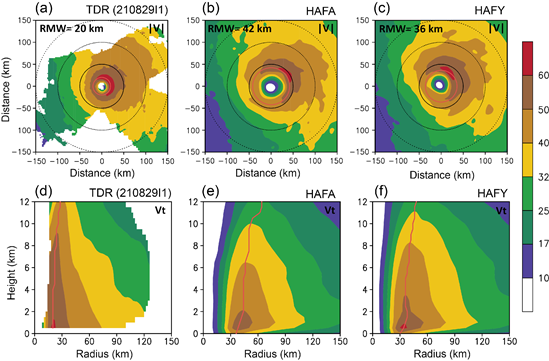 The objective of the 3D Weather project is to use meteorology and IDV to enable teachers to teach computational thinking skills to K-12. During the online portion of this workshop (July 5-11), you will learn background information for computational thinking and the meteorology topics we will discuss during the in-person workshop. During the in-person portion of this workshop (July 12-16), you will learn how to use IDV to visualize data for different meteorology topics and how to analyze the data using 11 computational thinking skills. Then, you will modify an existing lesson plans in order to incorporate computational thinking skills into the lesson.
This Workshop provides the requisite background information on computational thinking, meteorology topics, and IDV so that you can use 3D Weather visualizations to teach computational thinking to your students. (Earn up to 8 CEUs).
The Northern Gulf Institute (NGI) has joined with the Department of Geosciences and the Center for Distance Education at Mississippi State University to provide Continuing Education and/or 4 hours of Graduate College Credit to teachers and professionals wishing to undertake a 7-10 day geosciences field course. The course locations for this year are Bahamas (split undergrad/grad), Western WA, NY, and Great Plains Storm Chase. A science background is helpful to successfully complete these courses and costs $1250 plus tuition (4 hours of in-state graduate credit). (approximately $2978 total) Additionally, for most of the trips, the students pay for their meals, but the Bahamas trip includes meals. Students are also responsible for getting to the start location on their own (e.g Seattle, Nassau, Oklahoma City, etc.).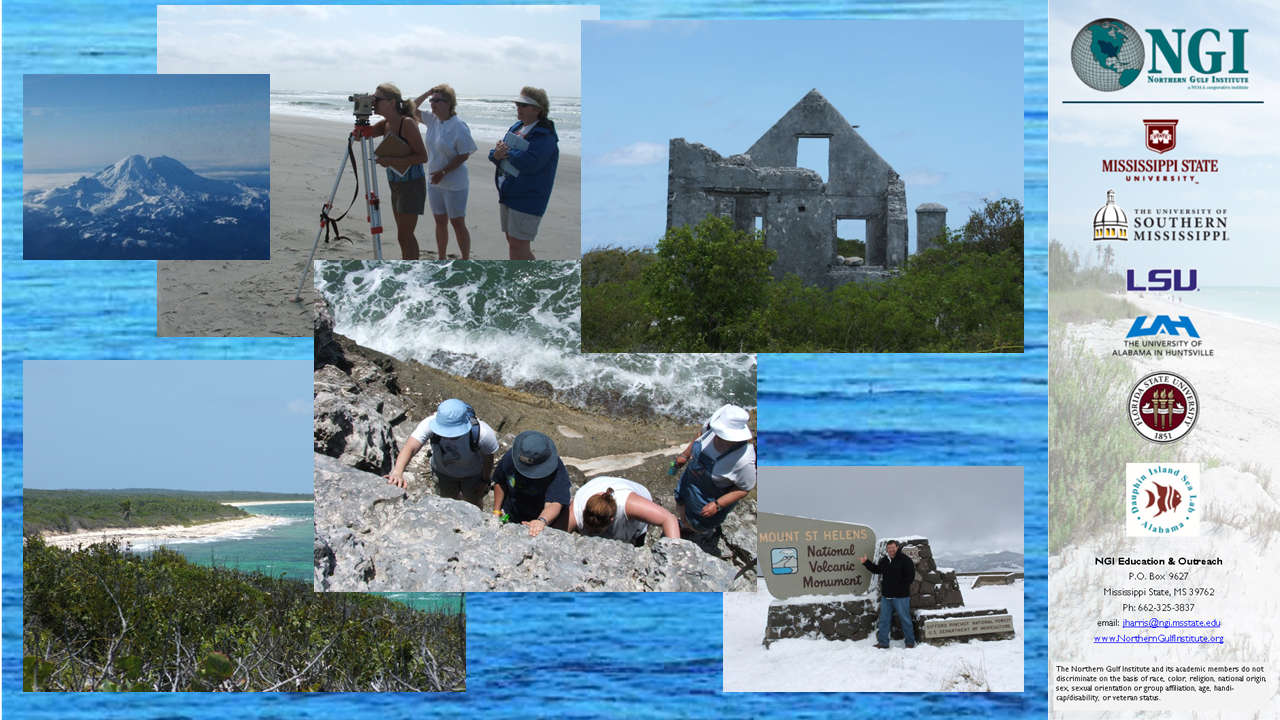 ---
Friday, August 12, 2022
NGI can Provide Field Trips and Visiting Scientists to your Classroom or Organization
The NGI can provide assistance in locating a guest speaker for your classroom or organization meeting to discuss various topics including Coastal Hazards, Geospatial Data Integration and Visualization, Ecosystem Management Climate Change, and use of UAV/AUVs in the environmental and agricultural sciences.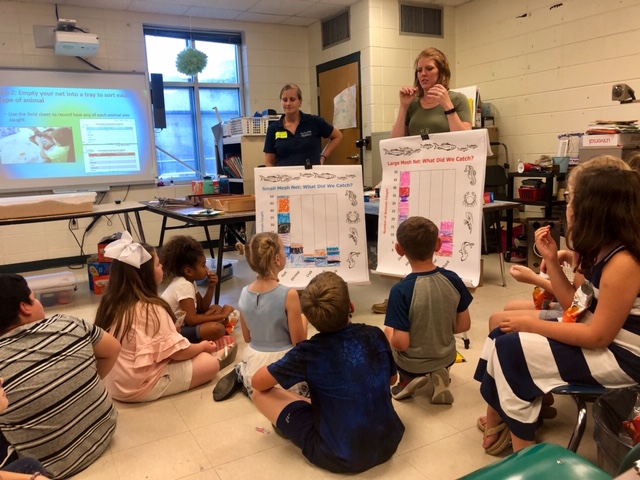 We can also arrange intensive field trips covering general coastal and marine science or tailored to your classroom need in coastal, atmospheric, and marine science, aquatic plants, and biology.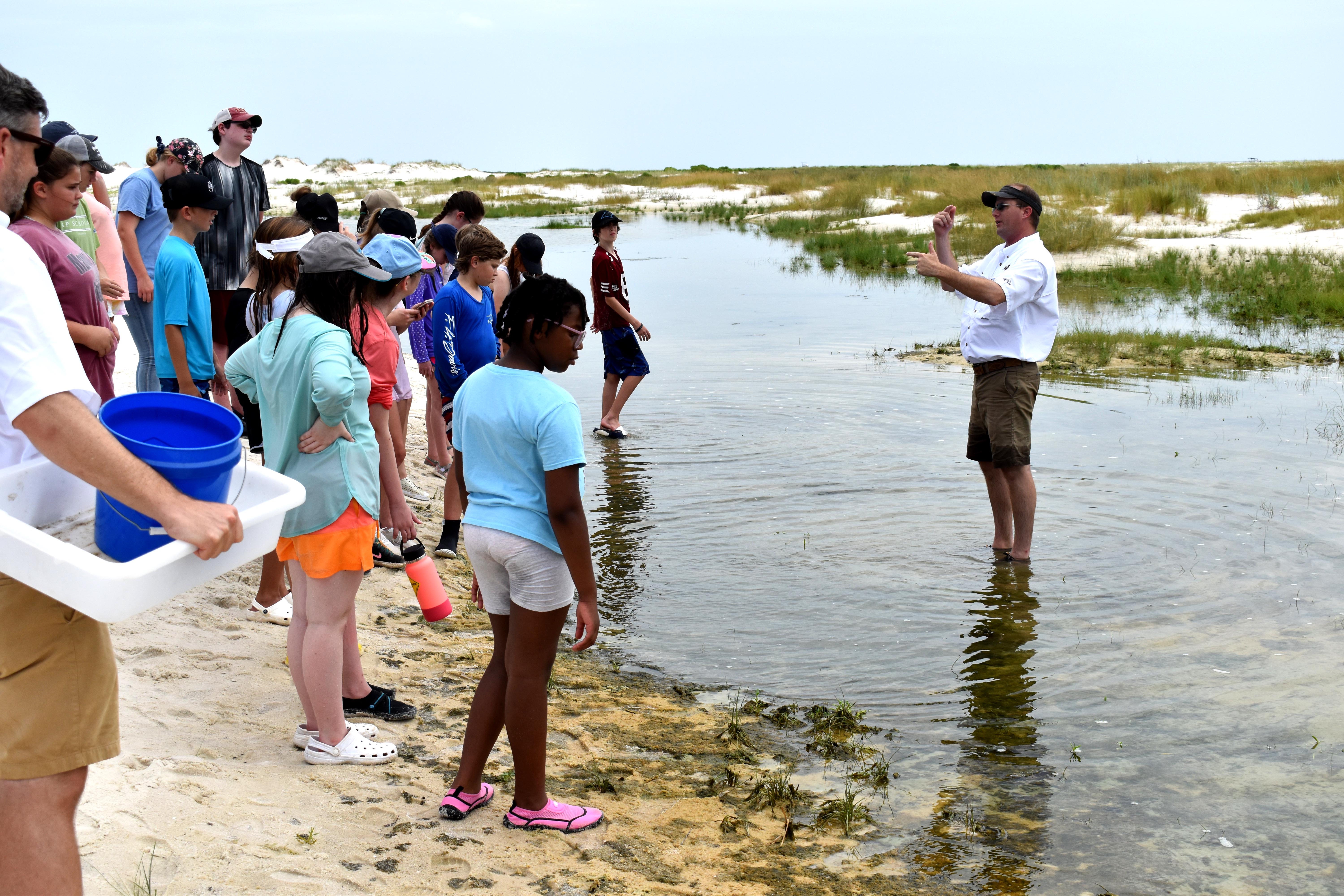 ---
Friday, August 12, 2022
NGI and Inspire Host Online Lesson Plan Database
NGI along with the INSPIRE program is developing a database of approximately 500 Mississippi Science Curriculum-based lesson plans and assignments for k-12 classrooms. Click Here for Lesson Plans:
http://gk12.msstate.edu/lessonplans.html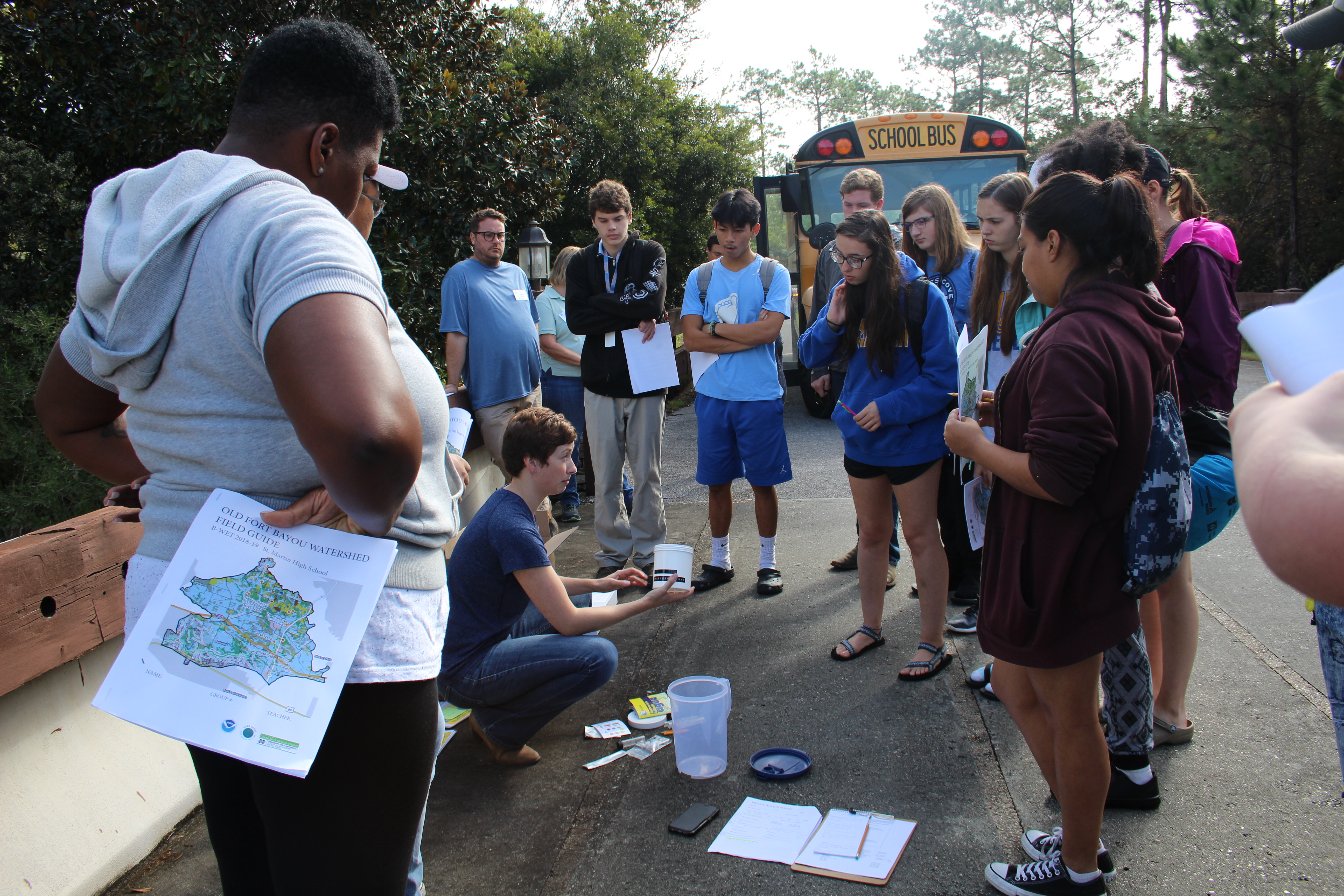 Click Here for Lesson Plans:
http://gk12.msstate.edu/lessonplans.html
For More information please contact the Education & Outreach Office at
EandO@ngi.msstate.edu
---
Friday, August 12, 2022
NGI Created and Hosts Marine Science Curriculum
Students' engagement with science that connects with something that is relevant in their lives can increase the meaningfulness of science application and help solidify its importance. With that goal in mind, outreach coordinators and researchers with the Consortium for Ocean-Microbial Interactions in the Ocean (CSOMIO) developed a middle school science curriculum "Modeling the Gulf of Mexico" based on their efforts to improve oil transport and fate modeling. The curriculum targets students living in Florida and other Gulf states and introduces them to science that impacts their own lives.
"Our scientific team is working to produce a comprehensive framework for simulating and understanding the role that microbes play in mitigating the impacts of oil spills, so the topics covered in this curriculum align with that research," said CSOMIO principal investigator Dr. Eric Chassignet.
The curriculum contains five complete lessons: "Go with the Flow," "Oil Remediation," "Visualizing Ocean Currents," "The Gulf of Mexico Ecosystem," and "Refining an Ocean Model." Each lesson includes materials such as teacher guides, student worksheets, maps (courtesy of Ocean Conservancy), and answer keys with grading rubrics.
The CSOMIO outreach team collaborated with educators to design lesson plans and activities that meet the Florida State Board of Education's Standards for Science to ensure that the materials are easily used in Florida classrooms. The curriculum follows the instructional model, in which each represents a different phase of the learning process: Engage (grab students interest), Explore (students self-study the material), Explain (students become more familiar with the material with teacher guidance), Elaborate (students apply what they learned), and Evaluate (students demonstrate their understanding of the material).
The CSOMIO outreach coordinators field-tested the lesson plans through collaboration with Florida State University's Sea-to-See program, which introduces students to Florida's diverse marine life and promotes the importance of conservation. The curriculum also includes an Accommodations section in the appendices that offer vocabulary, modified questions, and alternate procedures for each lesson. These accommodations are designed to assist students who require a 504 Plan, an Individualized Education Plan, or who are learning English as a second language.
"Our intent was to provide practical lessons that can help make the complex world of computer modeling more approachable to middle grades students," said CSOMIO science educator Karolyn Burns. "Ultimately, the feedback from both practicing teachers and oceanographic researchers was invaluable, and I hope that it proves useful to educators, as well as engaging for learners."
"This middle school curriculum complements a high school science curriculum released in 2015 by the Deep Sea to Coast Connectivity in the Eastern Gulf of Mexico (Deep-C) consortium", said Tracy Ippolito, who coordinated outreach for both Deep-C and CSOMIO. The Deep-C team compiled and developed the 144-page multi-disciplinary high school curriculum around the five main research areas of its consortium (geomorphology, geochemistry, ecology, physical oceanography, and modeling) and draws connections between science and real-world applications for handling issues such as environmental disasters, their ecosystem impacts, and recovery.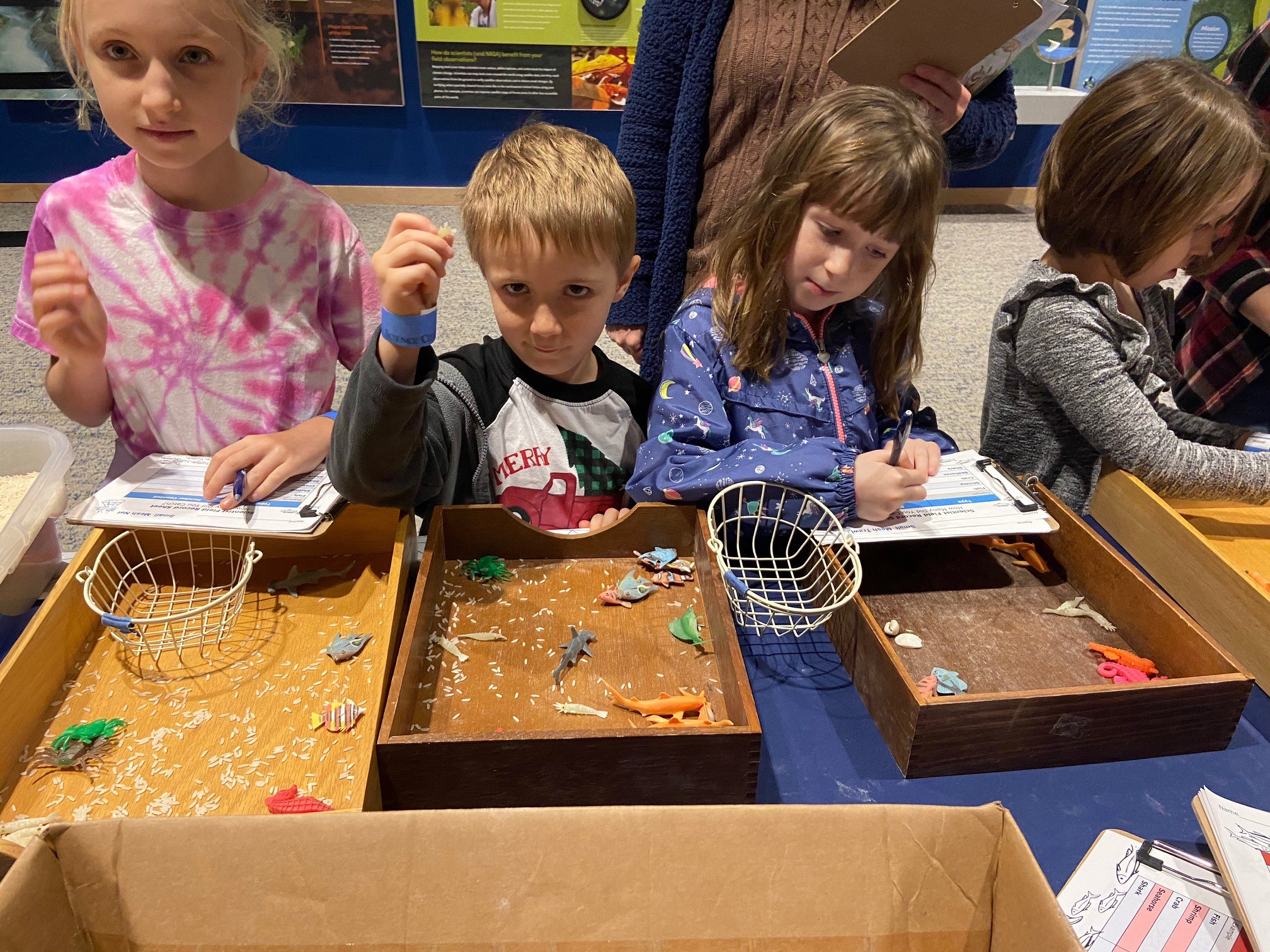 A downloadable PDF version of the CSOMIO middle school science curriculum is available at
CSOMIO Curriculum
.
By Stephanie Ellis and Nilde Maggie Dannreuther. Contact
sellis@ngi.msstate.edu
for questions or comments.to the Gulf of Mexico Research Initiative (GoMRI). Please credit images and/or videos as done in each article. Questions? Contact web-content editor Nilde "Maggie" Dannreuther, Northern Gulf Institute, Mississippi State University (
maggied@ngi.msstate.edu
).
---
Friday, August 12, 2022
CAMEO Citizen Science Program Returns to Dauphin Island Sea Lab
The Dauphin Island Sea Lab's newest citizen science program, CAMEO, gives you a chance to participate in scientific research. CAMEO stands for Citizen's Archive for Mobile Bay Estuarine Organisms. Data collected through the program will enable us to answer questions about and understand how Mobile Bay is changing over time.
CAMEO's citizen scientists will collect data on a number of common and rare fish and invertebrate species in Mobile Bay by participating in DISL's education program (Discovery Hall) vessel-based classes for school students. These classes use DISL's research vessel, the Alabama Discovery, and include a trawling activity that allows students to see and learn about Mobile Bay's estuarine animals. Citizen scientists will accompany these trips, record abundance data for a specific list of species and enter these data into an online data system.

If you are interested, please look at the participation criteria below and review the available training sessions. To reach us with additional questions, please email us at
cameo@disl.edu
, or contact us at 251-861-2141, 7515.
To register for training sessions, please complete
this google form
and register for the session you would like to attend. If you have any problems or questions, please send an email to
cameo@disl.edu
. Please note that we will get back in touch with you to confirm your registration. If you do not hear from us within a couple of days, please let us know.
Funding for this project provided by the Alabama Department of Conservation and Natural Resources, State Lands Division, Coast Section, in part, by a grant from the National Oceanic and Atmospheric Administration, Office of Coastal Management, NOAA Award #19NOS4190137.
---
Friday, August 12, 2022
Sea Lab Science Fridays at Dauphin Island Sea Lab: Ocean Animal Biology
Event Date: September 30, 2022
Event Time: 9:30 am - 5:00 pm
Location: Dauphin Island Sea Lab
Please register at
bit.ly/SeaLabScienceFridays
.
Upcoming Dates:
September 30, 2022
November 11, 2022
Gulf Coast Marine Animals – 9:30-11:30 am
Join us for an entertaining and informative introduction to a variety of marine species from the coast of Alabama and the Gulf of Mexico. After introducing local species of invertebrate and vertebrate animals such as the sponge, jellyfish, sea star, clam, snail, crab, shark, fish, octopus, and more, participants will be able to touch, hold, and examine specimens. This curiosity-generating activity will have participants learning about the animals' adaptations, life cycles, and basic marine ecology.
What to bring: a water bottle and excitement!
Suitable for all ages.
The Microscopic World of Plankton – 1:00 – 3:00 pm
Join us for an exciting look at some of the smallest and most amazing creatures on the planet - plankton. The word plankton comes from the Greek word "planktos" meaning to wander. The more we learn about the ocean, the more we realize how incredibly important plankton are. They are the base of many ocean food chains and they are responsible for much of the oxygen in our atmosphere, but they do have their dark side. Come practice your collecting and microscope skills as we explore the world of plankton.
What to bring: a water bottle and curiosity!
Suitable for ages 10 and up, or for all ages with an accompanying adult.
Wetland Ecology: The Salt Marsh – 3:00-5:00
Come explore with us and learn about an essential and fascinating local habitat - the salt marsh. During our exploration, we'll discuss the critical role of wetland ecosystems, we'll investigate the plants and animals found in this stressful habitat, and get firsthand experience examining its food web. After a brief chat setting the stage, we'll head to the marsh on our science bus and explorers will have the opportunity to 'sink into their explorations' by dragging seine nets, sieving mud, scooping up animals, and becoming up close and personal with marsh grasses.
What to wear and bring: old clothes that you don't mind getting wet and muddy, sneakers that lace tightly for walking in the mud, (no flip-flops, Crocs, Tevas, etc.), a hat to shade the sun while outside, sunscreen, a water bottle and your sense of adventure!
Suitable for ages 10 and up, or for all ages with an accompanying adult.
---
Friday, August 12, 2022
Sea Lab Science Friday at Dauphin Island Sea Lab: STEM: The Ocean Version
Event Date: Friday, October 21
Event Time: 9:30 am - 5:00 pm
Location: Dauphin Island Sea Lab
Please register at
bit.ly/SeaLabScienceFridays
.
Upcoming Dates:
October 21, 2022
December 2, 2022
Ocean Drifters - 9:30-11:30 am
There's motion in the ocean! And it's important! Ocean currents determine the distribution of ocean animals, suspended and dissolved materials as well as heat and energy. Drifters are a type of technology that scientists use to study ocean currents. Come build with us as we design, build, and test our own mini-drifter using our engineering skills. We'll also track a full-size ocean drifter using satellites and an app and discuss the significance of nearshore currents in barrier island dynamics.
What to wear and bring: comfortable shoes that can get wet and sandy, a hat to shade the sun while outside, sunscreen, a water bottle, and your creativity.
Suitable for ages 10 and up, or for all ages with an accompanying adult.
Trash(in) the Ocean - 1:00-3:00 pm
Marine debris is a huge problem that impacts marine life everywhere. Join us to learn more about marine debris and microplastics. We'll play the role of a beach-dwelling animal and understand how hard trash is to avoid. We'll explore how scientists collect and analyze data by collecting our own and comparing it to that collected across the world as we take part in a citizen science project using NOAA's Marine Debris Tracker app.
What to wear and bring: a device (if you can), comfortable shoes that can get wet and sandy, a hat to shade the sun while outside, sunscreen, a water bottle, and your sense of stewardship.
Suitable for ages 10 and up, or for all ages with an accompanying adult.
ROVing the Gulf - 3:00-5:00 pm
Do you like to build things and then see if they work? If so, then this class is for you! Scientists, ocean engineers, and explorers use remotely operated vehicles (ROVs) as they visit, study, and work in the ocean, especially in the deep sea. In this class, we'll learn more about ROVs, buoyancy, and hydrodynamics and then team up to build and drive a ROV in the Sea Lab pool.
What to wear and bring: a hat to shade the sun while outside, sunscreen, a water bottle, and your building skills.
Suitable for ages 10 and up, or for all ages with an accompanying adult.
---
Friday, August 12, 2022
Weekend (Overnight) Family "Coastal and Estuarine" STEM Camp hosted at Dauphin Island Sea Lab
Event Date: September 9-11, 2022
Event Time: 4:00 pm - 12:00 pm
Location: Dauphin Island Sea Lab
Click here to register
Upcoming Dates:
September 9-11, 2022
October 7-9, 2022
November 18-20, 2022
Looking for an adventurous, educational experience for your family? Join us at the Dauphin Island Sea Lab this fall for DHP Family Camp! This overnight, weekend program will allow families to explore Dauphin Island and investigate its habitats, guided by one of our full-time marine educators. Activities include a trip aboard the Sea Lab's research vessel, learning about estuaries, exploring beaches with a scientific eye, investigating salt marshes and their importance by foot and kayak, nighttime ghost crab hunting, bird walks through the forest, and a guided tour of the aquarium. Activities will be primarily outdoors, and enrollment will be limited to allow for social distancing. Masks will be required when indoors and when social distancing is not possible. Dorm accommodations are on-site with double-occupancy rooms. The minimum age for participation is 8. Children must be accompanied by an adult at all times.
Program Cost: The cost of this program is $175, per participant. Cost includes meals, lodging, and all classes/activities. The $50 registration fee is part of the program cost and is non-refundable. The remaining balance will be due at check-in.
DHP Family Camp
Dauphin Island Sea Lab
101 Bienville Blvd
Dauphin Island, AL 36528
Email:
DISLFamilyCamp@disl.edu
Fax: (251) 861-7421
Please return the registration form with a $50 non-refundable registration fee to hold your space. Handbooks will be e-mailed to parents. ALL forms should be completed for each participant, notarized, and submitted at check-in.
NOTE: The Dauphin Island Sea Lab reserves the right to cancel the program in the event enrollment is inadequate. Noncompliance with the rules of the program results in expulsion and forfeiture of the program cost.
*Cancellations due to health concerns related to COVID-19 will be refunded.
---
Friday, August 12, 2022
NGI's Ebenezer Nyadjro Invited Speaker at U.S. - Africa Frontiers of Science, Engineering and Medicine Symposium, Kenya.
NGI Researcher Teaches Oceanography in Nigeria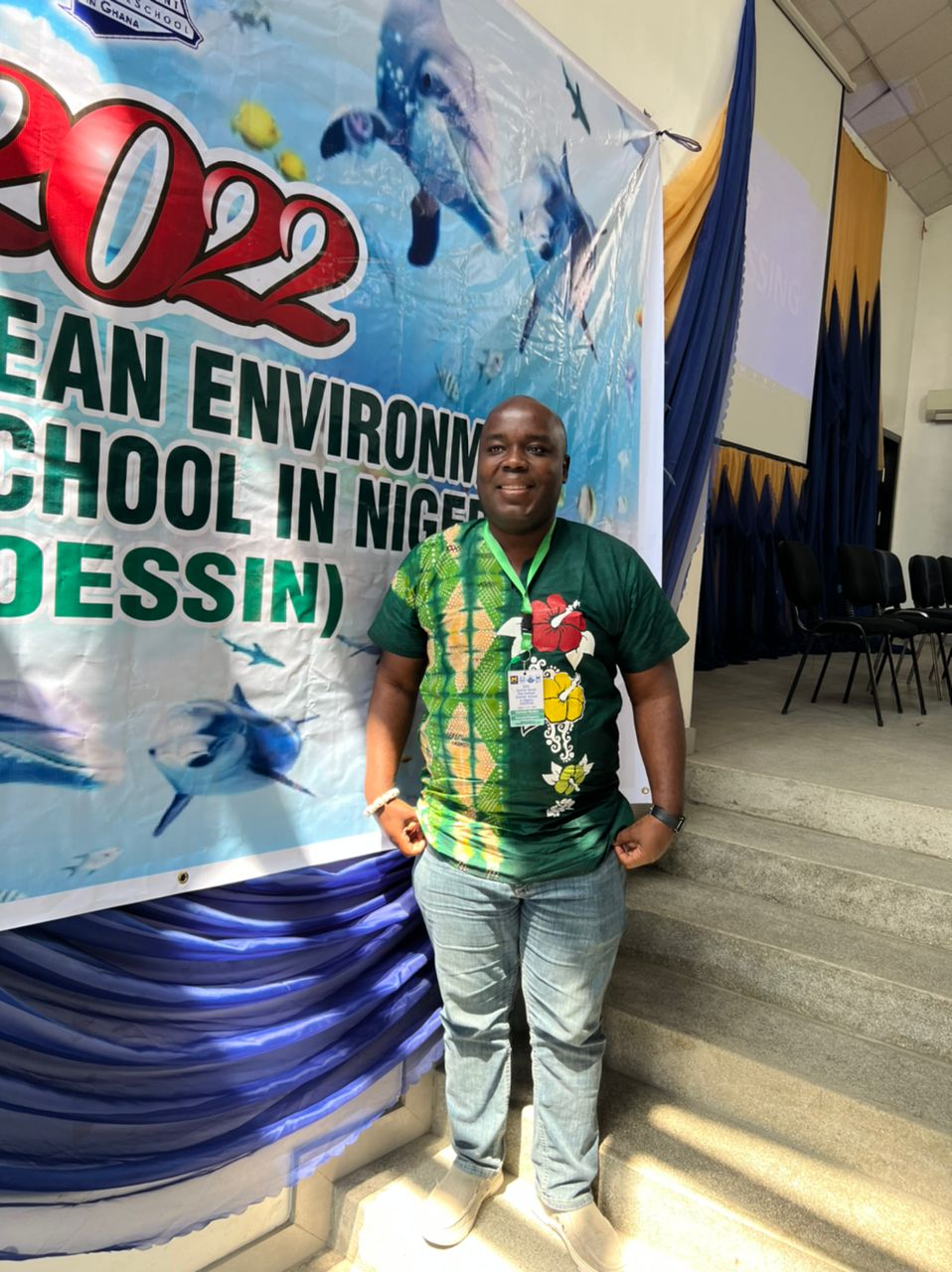 NGI associate research professor, Ebenezer (Eben) Nyadjro, spent time in Nigeria, West Africa this summer as part of the Coastal Ocean Environment Summer School in Nigeria and Ghana (
COESSING
). Nyadjro lectured, conducted hands-on labs, co-led panel discussions, and led project teams for the school, which serves undergraduates, graduates, private sector, NGOs, government agencies, and faculty participants from across West Africa.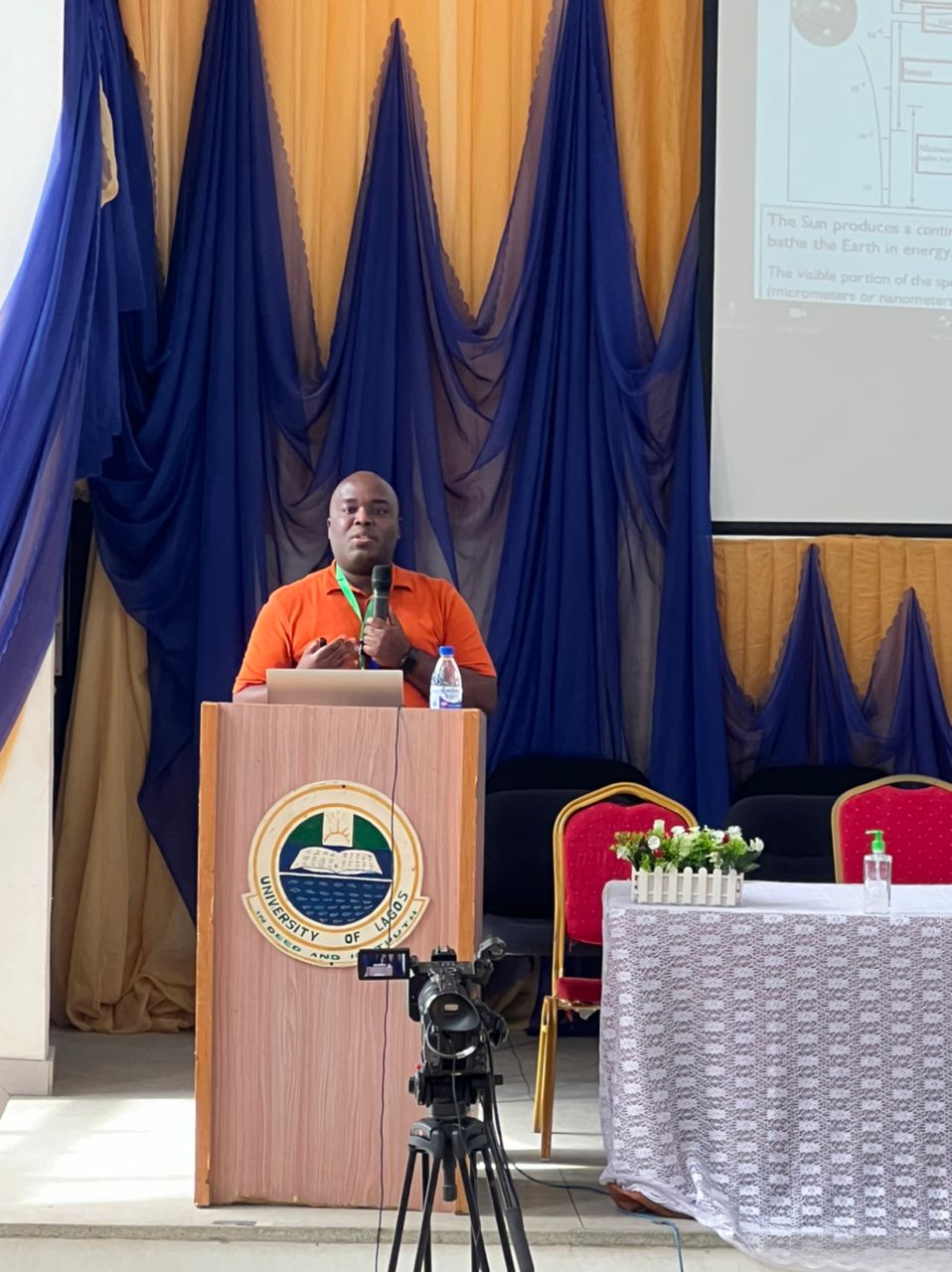 Since 2015, a group of ocean experts from the U.S., Italy and France has teamed up with colleagues in West Africa to run the free, weeklong intensive summer school that is designed to increase interest and build knowledge capacity in coastal and oceanography research.
Marine business and resources play a major role in the economics and way of life in coastal West African countries. Such countries see great profitability from their marine resources (e.g., fisheries, tourism, and oil and gas) while also facing challenges that come with a bordering sea such as coastal erosion, illegal fishing, pollution, and piracy. While the needs of the West African coastal region are widely recognized, the available expertise required to address these needs is often limited. Moreover, human and material resources required for oceanographic research are limited, further hampering data-driven oceanographic and atmospheric decision-making. The summer school, which receives funding from the US Office of Naval Research, the National Science Foundation, and the University of Michigan, was started by University of Michigan professor Brian Arbic to help develop these demands.
In-person schools have been held in Ghana since 2015, with the school moving to online in 2020 and 2021 due to the COVID-19 pandemic. The school, held for the first time in Nigeria during August 1-5, 2022, was co-hosted by the University of Lagos (UNILAG) and the Nigerian Institute for Oceanography and Marine Research (NIOMR). There were 100 in-person participants from Nigeria, Ghana, Liberia, Togo, Benin, and Uganda. Another 70 participated regularly on-line during the one-week intensive summer school. It provided a platform for participants to network for collaborative research.
The school offered lectures on a range of subjects in the morning, including climate change mitigation, satellite oceanography, sea turtle conservation, geochemistry, and plastic transports in the ocean. In the afternoon, hands-on laboratory exercises were conducted on those subjects and participants were taught where and how to obtain data for their research work, as well as how to process and analyze the data. As part of this, Nyadjro led tutorials and panel discussions on the collaborative work of NGI and its partner NOAA National Centers for Environmental Information (NCEI) and how to access curated data available at NCEI for oceanographic research and environmental monitoring.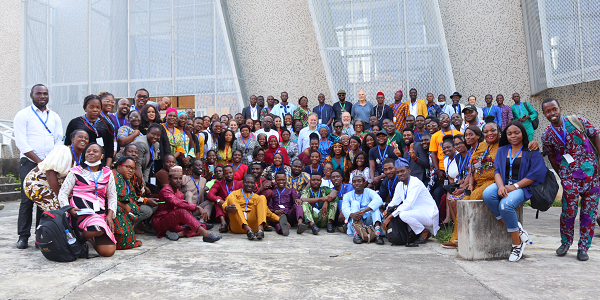 ---
Monday, August 01, 2022
Below-Average Gulf of Mexico 'Dead Zone' Measured - Low River Discharge is a Key Factor Contributing to this Year's Dead Zone.
August, 2022
Nancy Rabalais records data during a cruise aboard the R/V Pelican in the Gulf of Mexico to study hypoxia. (LUMCON)
RESOURCES
Video: Dead Zone in the Gulf of Mexico
Today, NOAA-supported scientists announced that this year's Gulf of Mexico "
dead zone
"— an area of low to no oxygen that can kill fish and marine life — is approximately 3,275 square miles. That's more than 2 million acres of habitat potentially unavailable to fish and bottom species — larger than the land area of Rhode Island and Delaware combined.
The five-year average dead zone size (also known as the
hypoxic zone
) is now 4,280 square miles, which is over two times larger than management targets. Since records began in 1985, the largest hypoxic zone measured was 8,776 square miles in 2017.
The measurement was made during an annual survey cruise, led by a team of scientists from Louisiana State University and the Louisiana Universities Marine Consortium (LUMCON) aboard the
R/V Pelican offsite link
during the last week of July. The information gathered is a key metric used by the
Mississippi River/Gulf of Mexico Watershed Hypoxia Task Force
to measure progress toward achieving their five-year average target of 1,900 square miles or smaller by 2035. The cruise provides a one-time snapshot of the dead zone; the five-year average captures the dynamic and changing nature of the zone over time.
"Yearly measurements enable us to help decision-makers fine tune strategies to reduce the size of the hypoxic zone in these waters and mitigate harmful impacts to our coastal resources and economy," said Nicole LeBoeuf, director of NOAA's National Ocean Service. "While some hypoxia is natural, the size and scale of what we've seen here in the last several decades is unusually large and detrimental. Our measurements and analyses can empower communities to take action to protect their coasts and contribute to the region's economic sustainability."
In June,
NOAA forecasted
an average-sized hypoxic zone of 5,364 square miles, based primarily on Mississippi River discharge and nutrient runoff data from the U.S. Geological Survey. The measured size fell within the
uncertainty
range for the models which factors in some of the inherent environmental variability of the system such as the below average river discharge over the summer. This demonstrates the overall accuracy of the models and their ability to be applied as tools for nutrient reduction strategies.
"This summer was an unusual year for Gulf hypoxia," said Nancy Rabalais, Ph.D. professor at Louisiana State University and LUMCON, who is the principal investigator. "The Mississippi River discharge was below the summer average. The lower flow is unable to support the normal layering of the water column, allowing dissolved oxygen from the surface waters to diffuse more easily to the seabed. The ecosystem subject to hypoxia was characterized by lower turbidity, lower algal biomass, lower nutrients and higher salinity in the surface waters."
Excess nutrients stimulate algal growth
Each year, excess nutrients from cities, farms and other sources in upland watersheds drain into the Gulf and stimulate
algal growth
during the spring and summer. The algae eventually die, sink and decompose. Throughout this process, oxygen-consuming bacteria decay the algae and consume the oxygen. The resulting low oxygen levels near the bottom are insufficient to support most marine life, rendering the habitat unusable and forcing species to move to other areas to survive.
(Top) Map of measured Gulf hypoxia zone, July 25- August 1, 2022. Red area denotes 2 mg/L of oxygen or lower, the level which is considered hypoxic, at the bottom of the seafloor. (Bottom) Long-term measured size of the hypoxic zone (green bars) measured during the ship surveys since 1985, including the target goal established by the Mississippi River/Gulf of Mexico Watershed Nutrient Task Force and the 5-year average measured size (black dashed lines). (LUMCON/LSU/NOAA)
Exposure to hypoxic waters has been found to
alter fish diets
,
growth rates, reproduction
, habitat use and availability of
commercially harvested species like
s
hrimp
. This year, for the first time, scientists from NOAA Fisheries and North Carolina State University began using an
experimental model
to better understand where shrimp could be found relative to the hypoxic zone.
Investments in understanding and addressing hypoxia
The Hypoxia Task Force is accelerating progress in reducing excess nutrients in the Mississippi/Atchafalaya River Basin by promoting collaboration among federal partners, states, farmers and other stakeholders.
"The dead zone in the Gulf of Mexico is a stark reminder that water quality and land stewardship go hand in hand," said Environmental Protection Agency (EPA) Assistant Administrator for Water Radhika Fox. "At EPA, we recognize this and are investing $60 million through President Biden's Bipartisan Infrastructure Law in work that states are doing to reduce excess nutrients that feed the dead zone."
In June, the EPA announced $60 million over the next five years to fund nutrient reduction efforts through the
Gulf Hypoxia Program
. The funding will significantly expand and enhance the capacity of the states to improve water quality in the Gulf and throughout the Mississippi/Atchafalaya River Basin. To support the work of the Hypoxia Task Force, EPA will also deepen its existing collaborations with the agricultural community, seek new partnerships and identify and elevate examples of producer innovation.
"Hypoxia Task Force states are focused on implementing our state-based and science-driven nutrient reduction strategies and scaling up and accelerating the adoption of proven water quality and conservation practices. The addition of new partnerships with both public and private partners in both urban and rural settings will pay big water-quality dividends in the future," said Mike Naig, Iowa Secretary of Agriculture and co-chair of the Hypoxia Task Force. "We know that innovative changes on the land lead to positive changes in the water, and these investments benefit communities across our states and our neighbors downstream. As we take on this challenge and carry out our work in priority watersheds across the Mississippi River Basin in the years ahead, we are grateful to EPA and our other partners who provide needed support for these important efforts."
NOAA continues to support monitoring and research efforts to understand the dead zone as well as to study the impacts of hypoxia on fish and fisheries in the Gulf of Mexico and elsewhere through its
Coastal Hypoxia Research Program
and the
Northern Gulf Instituteoffsite link
.
LUMCON's Gulf Hypoxia website
has additional graphics and information about current and previous research missions.
Media contact
Alison Gillespie,
alison.gillespie@noaa.gov
, (202) 713-6644
---