Tuesday, June 21, 2022
Education & Outreach Opportunities at NGI - Mississippi State
STEAM: Science Through the Arts
STEAM programs add art to the STEM curriculum by drawing on design principles and encouraging creative solutions. In 2013, a joint resolution was introduced in the United States House of Representatives expressing the sense that adding art and design into Federal programs that target the STEM fields encourages innovation and economic growth in the United States.

The Travelling Trunk Education & Outreach Program
NGI has developed loanable "Travelling Trunk Shows" which include Art and Science-based curriculum designed to support the national college and career readiness standards. We typically include the "science, literature and arts behind the scenes" that includes targeted classwork and lessons of discovery for oceanography, marine and fisheries science, and weather. These trunks provide STEAM-focused interaction with large numbers of schoolchildren, their parents, teachers, and administrators.

NGI Art and Design Competition
The Northern Gulf Institute (NGI) at Mississippi State University is proud to announce a STEAM art competition, where original drawings, paintings, photography, or other renderings, depicting the natural environment, marine, avian, or aquatic species, the ocean, or weather, as related to the Mississippi River, The Gulf Coast, or the Gulf of Mexico Basin, are to be submitted for review. The winner of the competition will have their art featured in the "Portal" Newsletter.

Continuing Education Opportunities
Computational Thinking with 3D Weather Teacher Workshop (Summer 2022). This Workshop is part of the 3D Weather project funded by the National Science Foundation (NSF) to develop instructional materials for teaching computational thinking to K-12 students through explorations of atmospheric science and weather data using Unidata's Integrated Data Viewer (IDV). We will use IDV to create 3D weather visualizations from freely available, real-world weather data.

The objective of the 3D Weather project is to use meteorology and IDV to enable teachers to teach computational thinking skills to K-12. During the online portion of this workshop (July 5-11), you will learn background information for computational thinking and the meteorology topics we will discuss during the in-person workshop. During the in-person portion of this workshop (July 12-16), you will learn how to use IDV to visualize data for different meteorology topics and how to analyze the data using 11 computational thinking skills. Then, you will modify an existing lesson plans in order to incorporate computational thinking skills into the lesson.

This Workshop provides the requisite background information on computational thinking, meteorology topics, and IDV so that you can use 3D Weather visualizations to teach computational thinking to your students. (Earn up to 8 CEUs).

The Northern Gulf Institute (NGI) has joined with the Department of Geosciences and the Center for Distance Education at Mississippi State University to provide Continuing Education and/or 4 hours of Graduate College Credit to teachers and professionals wishing to undertake a 7-10 day geosciences field course. The course locations for this year are Bahamas (split undergrad/grad), Western WA, NY, and Great Plains Storm Chase. A science background is helpful to successfully complete these courses and costs $1250 plus tuition (4 hours of in-state graduate credit). (approximately $2978 total) Additionally, for most of the trips, the students pay for their meals, but the Bahamas trip includes meals. Students are also responsible for getting to the start location on their own (e.g Seattle, Nassau, Oklahoma City, etc.).
---
Tuesday, June 21, 2022
NGI Provides Visiting Scientists to Your Classroom and Lesson Plan DataBase
Visiting Scientists to you Classroom or Organization
The NGI can provide assistance in locating a guest speaker for your classroom or organization meeting to discuss various topics including Coastal Hazards, Geospatial Data Integration and Visualization, Ecosystem Management Climate, and use of UAV/AUVs in the environmental and agricultural sciences.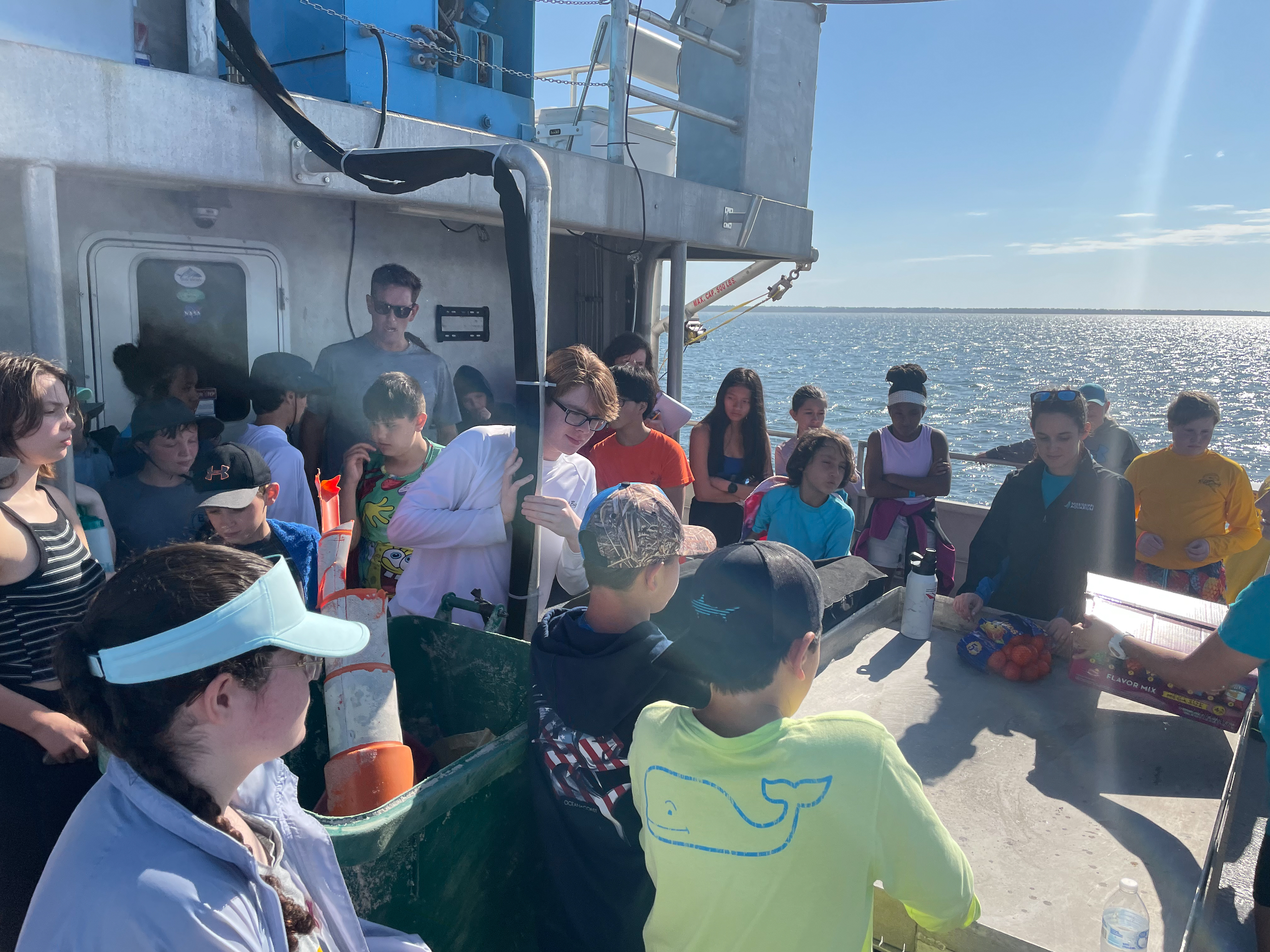 Lesson Plan Database

NGI along with the INSPIRE program is developing a database of approximately 500 Mississippi Science Curriculum-based lesson plans and assignments for k-12 classrooms. These will be linked to our website in the near future. Click here for Lesson Plans: http://gk12.msstate.edu/lessonplans.html.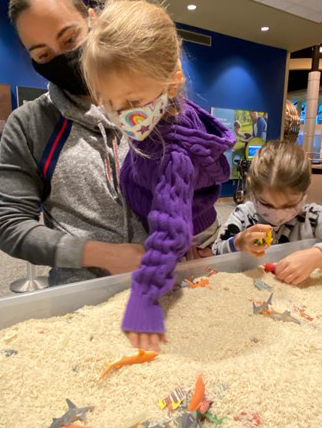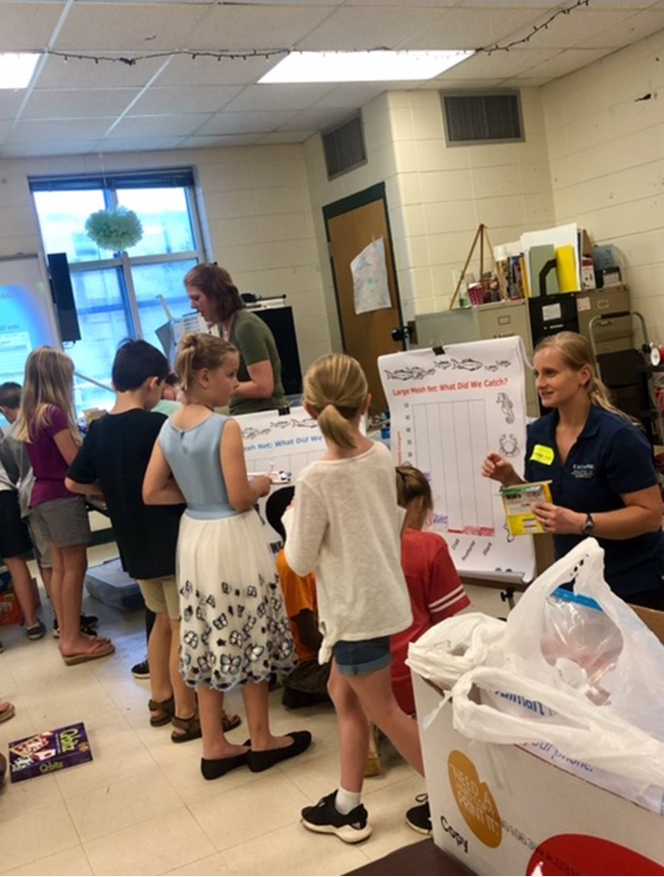 ---
Tuesday, June 21, 2022
Available - Marine Science Curriculum
Students' engagement with science that connects with something that is relevant in their lives can increase the meaningfulness of science application and help solidify its importance. With that goal in mind, outreach coordinators and researchers with the Consortium for Ocean-Microbial Interactions in the Ocean (CSOMIO) developed a middle school science curriculum "Modeling the Gulf of Mexico" based on their efforts to improve oil transport and fate modeling. The curriculum targets students living in Florida and other Gulf states and introduces them to science that impacts their own lives.
"Our scientific team is working to produce a comprehensive framework for simulating and understanding the role that microbes play in mitigating the impacts of oil spills, so the topics covered in this curriculum align with that research," said CSOMIO principal investigator Dr. Eric Chassignet.
The curriculum contains five complete lessons: "Go with the Flow," "Oil Remediation," "Visualizing Ocean Currents," "The Gulf of Mexico Ecosystem," and "Refining an Ocean Model." Each lesson includes materials such as teacher guides, student worksheets, maps (courtesy of Ocean Conservancy), and answer keys with grading rubrics.
The CSOMIO outreach team collaborated with educators to design lesson plans and activities that meet the Florida State Board of Education's Standards for Science to ensure that the materials are easily used in Florida classrooms. The curriculum follows the instructional model, in which each represents a different phase of the learning process: Engage (grab students interest), Explore (students self-study the material), Explain (students become more familiar with the material with teacher guidance), Elaborate (students apply what they learned), and Evaluate (students demonstrate their understanding of the material).
The CSOMIO outreach coordinators field-tested the lesson plans through collaboration with Florida State University's Sea-to-See program, which introduces students to Florida's diverse marine life and promotes the importance of conservation. The curriculum also includes an Accommodations section in the appendices that offer vocabulary, modified questions, and alternate procedures for each lesson. These accommodations are designed to assist students who require a 504 Plan, an Individualized Education Plan, or who are learning English as a second language.
"Our intent was to provide practical lessons that can help make the complex world of computer modeling more approachable to middle grades students," said CSOMIO science educator Karolyn Burns. "Ultimately, the feedback from both practicing teachers and oceanographic researchers was invaluable, and I hope that it proves useful to educators, as well as engaging for learners."
"This middle school curriculum complements a high school science curriculum released in 2015 by the Deep Sea to Coast Connectivity in the Eastern Gulf of Mexico (Deep-C) consortium", said Tracy Ippolito, who coordinated outreach for both Deep-C and CSOMIO. The Deep-C team compiled and developed the 144-page multi-disciplinary high school curriculum around the five main research areas of its consortium (geomorphology, geochemistry, ecology, physical oceanography, and modeling) and draws connections between science and real-world applications for handling issues such as environmental disasters, their ecosystem impacts, and recovery.
A downloadable PDF version of the CSOMIO middle school science curriculum is available at
CSOMIO Curriculum
.
By Stephanie Ellis and Nilde Maggie Dannreuther. Contact
sellis@ngi.msstate.edu
for questions or comments.to the Gulf of Mexico Research Initiative (GoMRI). Please credit images and/or videos as done in each article. Questions? Contact web-content editor Nilde "Maggie" Dannreuther, Northern Gulf Institute, Mississippi State University (
maggied@ngi.msstate.edu
).
---
Tuesday, June 21, 2022
NGI Research Award for "Accurately Predicting Tropical Cyclone (TC) Intensity and Structure" Goes to Xiaomin Chen
Dr. Xiaomin Chen was the recipient of the 2022 NGI Research Competitive Award for his pioneer efforts in developing a modeling framework that provides crucial turbulence information for improving planetary boundary layer (PBL) schemes used in NOAA's hurricane forecast model Hurricane Analysis and Forecast System (HAFS). His work has been instrumental in helping Hurricane Research Division develop more accurate weather forecasts for intensifying tropical cyclones. The NGI Research Competitive Award is issued every two years in recognition of outstanding research achievements by MSU NGI personnel.

Dr. Xiaomin Chen is a Northern Gulf Institute Research Scientist affiliated with NOAA/AOML's Hurricane Research Division in Miami, FL. Dr. Chen is a meteorologist with a dedicated passion and interest in tropical cyclones throughout his career. His research focuses on tropical cyclone boundary-layer parameterizations and mechanisms of rapid intensification.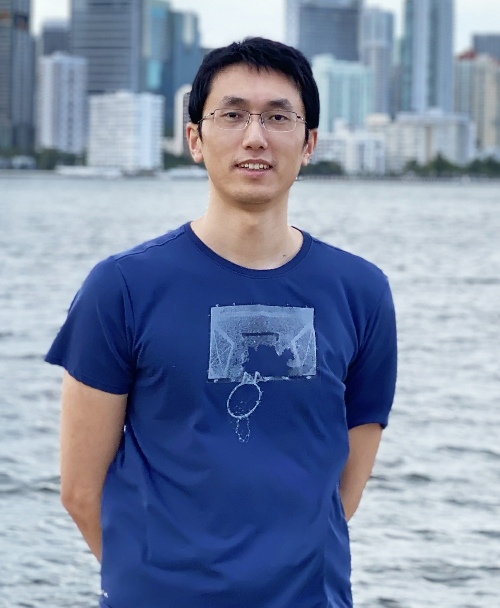 ---
Tuesday, June 21, 2022
NGI Research Award Goes to Ebenezer Nyadjro, for Research on Interactions Between Physical and Biological Processes in the World's Oceans Using Novel Remote Sensing Technologies
Ebenezer Nyadjro, was givien an NGI Research Award for his research on interactions between physical and biological processes in the world's oceans using novel remote sensing technologies that has helped decipher how climate variability affects stratification, currents, and biological productivity in the oceans.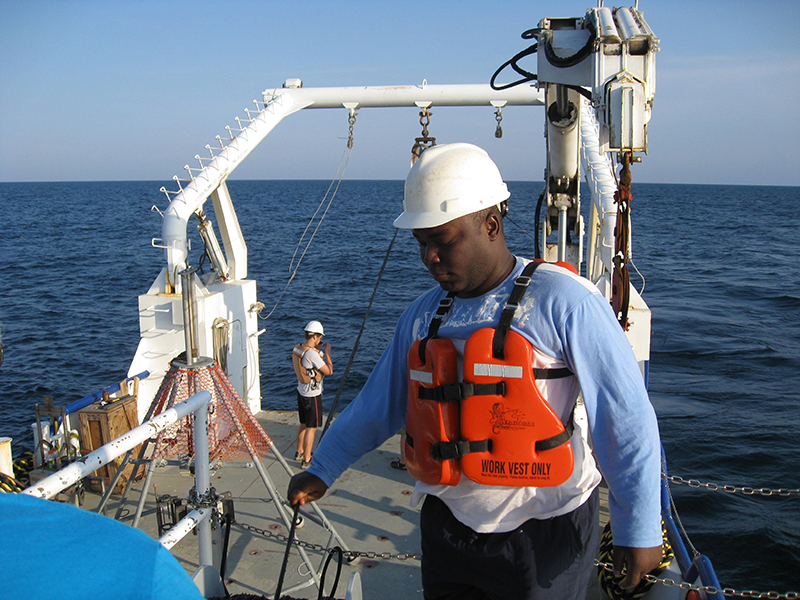 Dr. Ebenezer Nyadjro is an Associate Research Professor in the Northern Gulf Institute and Department of Geosciences at Mississippi State University. He is also affiliated with NOAA's National Centers for Environmental Information (NCEI), located at Stennis Space Center, MS. Dr. Nyadjro is a physical and satellite oceanographer with research interests in microplastics, ocean currents, ocean salinity, air-sea interactions, ocean data management, and ocean leadership and capacity building. He is the marine microplastics database manager at NCEI.
---
Tuesday, June 21, 2022
NGI Researchers to Provide Summer Professional Development Workshop for Mississippi Teachers
In Early July NGI Researchers along with Faculty from Mississippi State University's Colleges of Engineering and Education will be providing a two-week hybrid (online/face-to-face) Professional Development Series for Mississippi teachers in the use of the Integrated Data Visualization (IDV) software as used in the teaching of computational thinking. This is the third-year of an NSF-funded award # 1934194
"Integrating Computational Science Practice, Weather Data Analysis, and 3D Visualization in the Secondary Earth and Environmental Science Curriculum"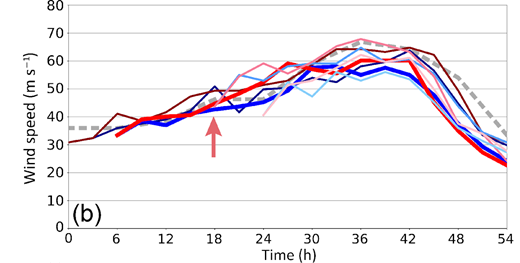 Funded by the NSF STEM+C program, the 3D Weather project designed and developed modules to teach spatial computational thinking through visualization of real weather data with IDV (Integrated Data Viewer, downloadable at
https://www.unidata.ucar.edu/software/idv/
).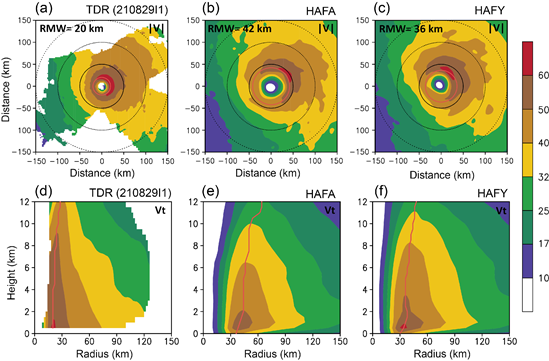 Summer workshops were offered to prepare teachers for using the modules to teach spatial computational thinking with IDV using the visualization of weather data.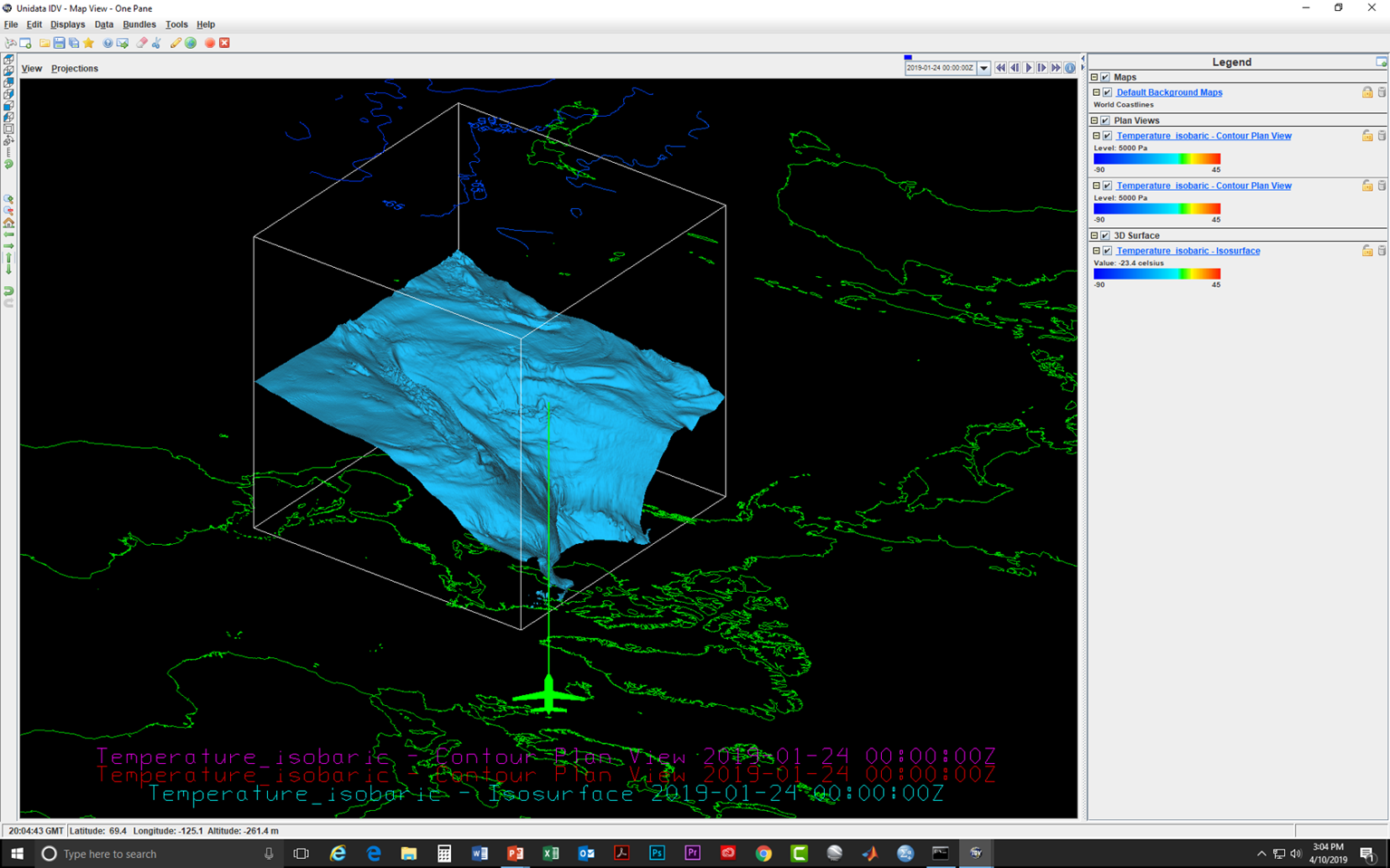 ---
Tuesday, June 21, 2022
NGI Researchers Provide Summer Experiential Learning Opportunity to Regional Students
This summer NGI Researchers along with Educators from the Mississippi Aquarium are providing 90 regional students with the opportunity to experience marine science sampling and research firsthand aboard the USM R/V Jim Franks.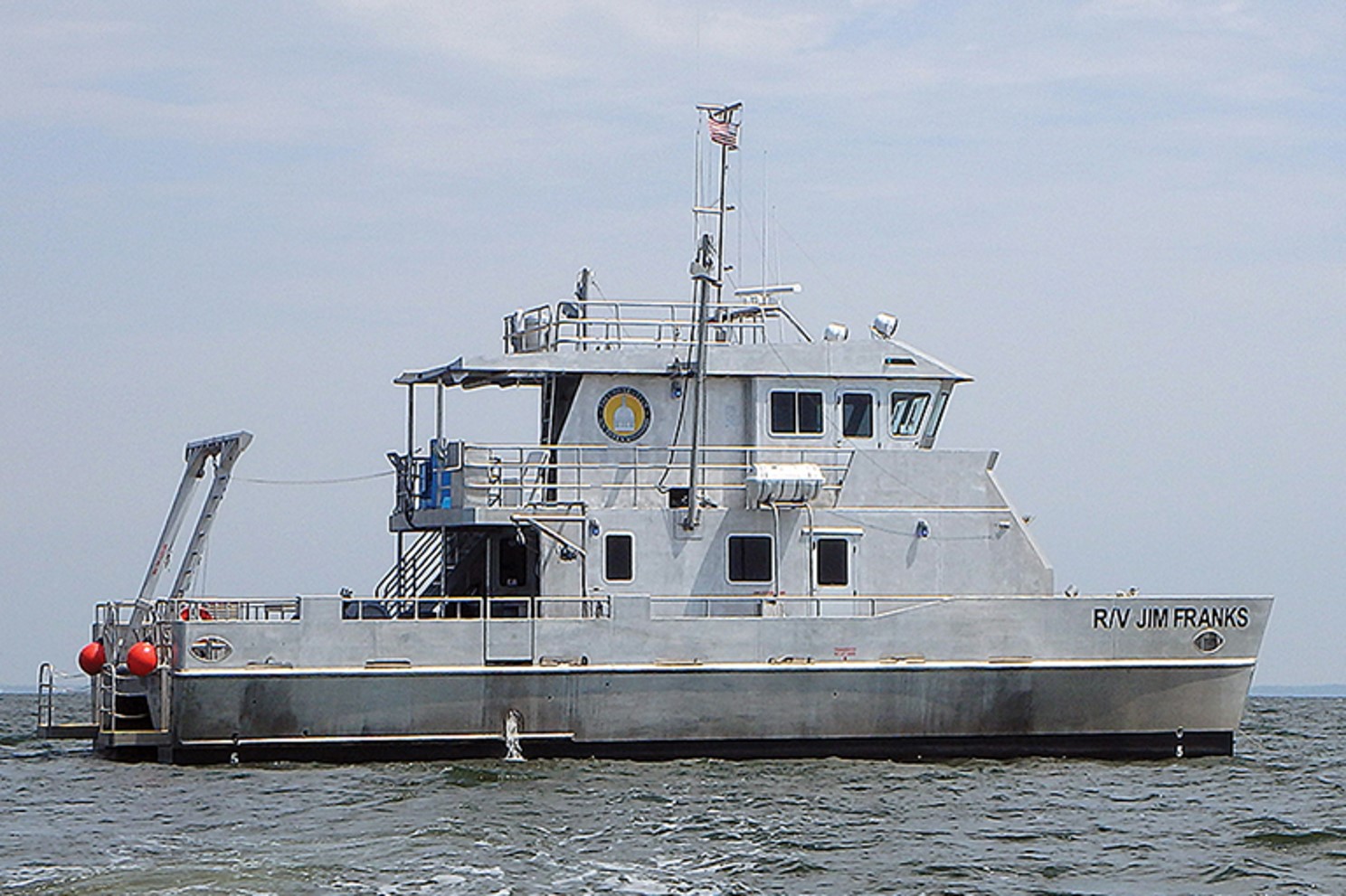 It is our belief that experiential learning and the hands-on nature of this program will generate positive educational outcomes and excitement, invigorate student interest in the natural sciences and their environment, and potentially impact students' long-term (college) educational interests and career goals (an important NOAA workforce development goal).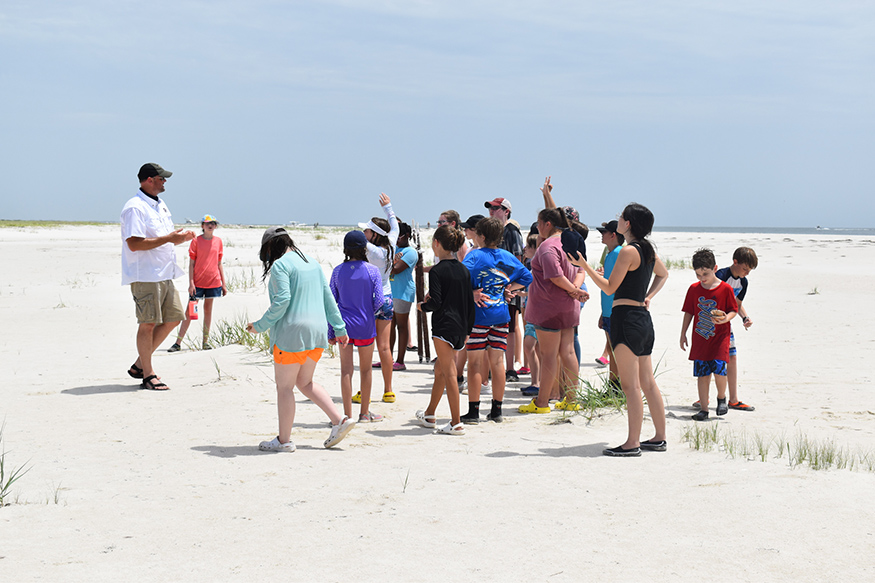 This program will allow students to experience sampling and data collection and lively lectures that include Gulf Coast history, geography, geology, biology, and ecology concepts, as well as environmental and climate factors.
Initial results of this outreach project were presented and published in the proceedings of the Hawaii University International Conference (HUIC) on STEM/STEAM Education
Harris, J. G., Dyer, J. L., Turnage, G., Skarke, A., 2022, Initial benefits and outcomes of experiential learning programs in complex field sciences., Proceedings and Programs, Hawaii University International Conferences, Arts, Humanities, Social Sciences, STEM/STEAM and Education, Honolulu, Hawaii.
---