Thursday, September 30, 2021
Report from 2021 Shelf-Wide Hypoxia Cruise
The bottom area of low oxygen in Louisiana coastal waters west of the Mississippi River, commonly known as the 'Dead Zone,' was mapped from July 25 – July 31, 2021 and estimated at 16,400 square kilometers (6,334 square miles) (Figure 1). The 2021 size is the 16th largest in 35 years of hypoxia data, i.e., average for the interval.
The forecasted size was based on the nutrient loads of Nitrate+Nitrite-N, in the month of May preceding the hypoxia research cruise (Figure 2). The May 2021 river discharge and calculated nutrient loads indicated an 'average' year, and the estimates for the size of the low oxygen area were average, indicating a size of about 12,330 square kilometers (4,760 square miles).
View the
Report from 2021 Shelf-Wide Hypoxia Cruise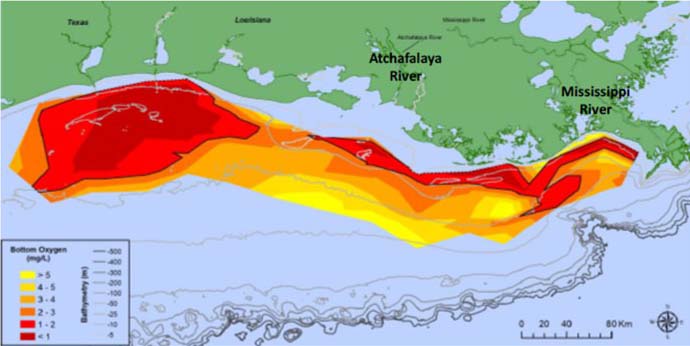 Figure 1. Distribution of bottom-water dissolved oxygen concentration for July 25-31, 2021. The combined area less than 2 mg l-1 and 1 mg l-1 are the darkest colors and outlined by the black line. Data source: NN Rabalais*+, RE Turner* & C Glaspie*, *+Louisiana State University and Louisiana Universities Marine Consortium. Funding: National Oceanic and Atmospheric Administration, National Centers for Coastal Ocean Science.
---
Thursday, September 30, 2021
Ebenezer Nyadjro Awarded Gulf Research Program's 2021 Environmental Protection and Stewardship Early-Career Research Fellowship
Ebenezer Nyadjro
Mississippi State University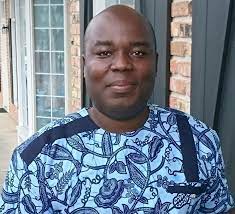 Dr. Ebenezer Nyadjro is an associate research professor in the Northern Gulf Institute and Department of Geosciences at Mississippi State University. He graduated with a BSc in Oceanography & Fisheries from the University of Ghana, an M.S. in Marine Science from the University of North Carolina Wilmington, an M.S. in Organizational Leadership from Cameron University, Oklahoma, and a Ph.D. in Physical & Satellite Oceanography from the University of South Carolina. Subsequently, he was a National Research Council post-doctoral fellow at the NOAA Pacific Marine Environmental Lab (PMEL) in Seattle, WA. Dr. Nyadjro's research focuses on microplastics, equatorial ocean dynamics, ocean currents, salinity and air-sea interactions. His prior studies include understanding salt exchange within and across ocean basins, variability of ocean currents and how they affect these salt exchanges, and how all these combine to affect air-sea interactions and ocean-climate dynamics. He is currently combining his prior research experiences towards understanding the sources, pathways and sinks of microplastics into the coastal zone and onwards to the open ocean. These include building a global microplastics database, characterizing and quantifying the types of microplastics, and the different routes taken into the ocean. There is also the attempt to remotely sense and quantify microplastics.
The Gulf Research Program of the National Academies is pleased to announce eight 2021 Environmental Protection and Stewardship Early-Career Research Fellows. During the two-year fellowship, which began on September 1, fellows will pursue research that advances understanding of the changing ecosystem of the U.S. Gulf of Mexico and its coastal zones.
Gulf ecosystems, including estuaries, oyster reefs, beaches and dunes, mangroves, and offshore shoals and banks, are instrumental to the socio-economic and cultural life of the region, providing benefits such as food, clean air and water, recreational opportunities and tourism, and raw materials.
However, these ecosystems will continue to shift with climate change, urbanization, and increased demand for food, water, and energy. There exists a key need to predict and anticipate these changes to allocate natural resources in an equitable way, while protecting the environment.
The ECRF Fellows will investigate specific issues related to the Gulf's changing ecosystems, with the goal of producing research that informs decisions that enhance environmental protection and stewardship. Their research might consider how different ecosystems interact with one another; identify critical thresholds that, if met, may reduce or eliminate ecosystem services; and guide stakeholders in weighing tradeoffs among the various ecosystem services to make better-informed decisions.
The ECRF award is not attached to a specific project, which allows fellows to explore bold, untested research ideas that they might not otherwise be able to pursue. All fellows are investigators, faculty members, clinician scientists, or scientific team leads at colleges, universities, and research institutions. Each of them will receive a $76,000 financial award, mentoring support, and a built-in community of current and past cohorts.
The incoming class of fellows is actively working on research projects related to ecosystem changes, including:
Characterizing and quantifying the types of microplastics and understanding how they get into the ocean;
Understanding the interactions between water and coastal ecosystems, as well as the tradeoffs between water infrastructure and environmental health;
Developing ocean modelling tools to visualize risks to coral reef ecosystems in the Gulf of Mexico and extreme rainfall along the Texas coast.
---
Thursday, September 30, 2021
Ebenezer Nyadjro was Interviewed About NOAA NCEI and the Microplastics Database
Radio interview on the Microplastics
Dr. Ebenezer Nyadjro (NGI-MSU) was interviewed about NOAA NCEI and the Microplastics database by KPTZ 91.9 FM Coastal Cafe program (based in Port Townsend, Washington State). The Coastal Cafe radio show/podcast is run by the Washington Sea Grant. The interview will be aired on November 10 and also 17 at 5.30 PM (Pacific Time). Afterward, the recording will be available at
https://kptz.org/podcasts/coastal-cafe/
.
---
Thursday, September 30, 2021
A Comparative Content Analysis of Local Television (a) ABC-affiliate WKRN-T (Licensed to Nashville, TN) and (b) Dual CBS/CW+-affiliate WHLT (Licensed to Hattiesburg, MS) Broadcaster's Tornado Warning Communication
S M Asger Ali* and Kathy Sherman-Morris**
*Ph.D. student, Department of Geoscience, Mississippi State University
**Professor, Department of Geoscience, Mississippi State University
Summary
Even though many individuals receive tornado warning messages first through smartphone alerts, local television is still an important source to help individuals understand their personal risk from tornadoes. While there are several studies that have examined severe weather alerts and short messages through mass media, there is a lack of research available that focused on the content of local television broadcaster's warning coverages. This study attempts to fill gaps in our knowledge regarding the content of television broadcast coverage devoted to tornado warning communication by closely examining two local television news station's coverage of two separate events from 3 March 2020 and 19 April 2020. The two local television news stations are ABC-affiliate WKRN-TV (licensed to Nashville, TN) and dual CBS/CW+-affiliate WHLT (licensed to Hattiesburg, MS). Our analysis revealed that both stations heavily use radar products (e.g., velocity and reflectivity) although product use varies significantly between stations. For example, the WHLT-TV (for details, see figure 1) used a higher percentage of velocity products (56%) than WKRN-TV (34%). However, for reflectivity, WKRN-TV has a higher percentage (52%) than WHLT (23%). Both stations also differ in coverage scale. While the WHLT-TV had a higher percentage of city or county-level coverage, WKRN-TV had higher percentages of street-level coverage (see figure 2). In addition to visual components, we also found several differences in verbal content. The word cloud analysis (see figure 3) showed both similarities and differences between the coverage. For example, broadcasters in both WHTL-TV and WKRN-TV coverages frequently use words such as 'right now' 'warnings' and 'moving' to describe the path and direction of tornadoes. However, meteorological terms such 'rotation', 'debris', and 'radar', were more often used by WHLT broadcasters. The broadcast meteorologists in the Hattiesburg coverage more frequently used meteorological words such as 'lead time', 'mesocyclone', 'wind gust', 'shear' 'wall cloud', and categories ('ef3', 'ef4') compared to the Nashville coverage. The Hattiesburg broadcast meteorologist also used quantitative information such as the frequency of hazard events (i.e., 443 lighting strikes) to describe the severity of the situation. Finally, references such as "information from National Weather Service" (such as confirmed and expired tornado warnings) were more often used in the Hattiesburg tornado warning coverage.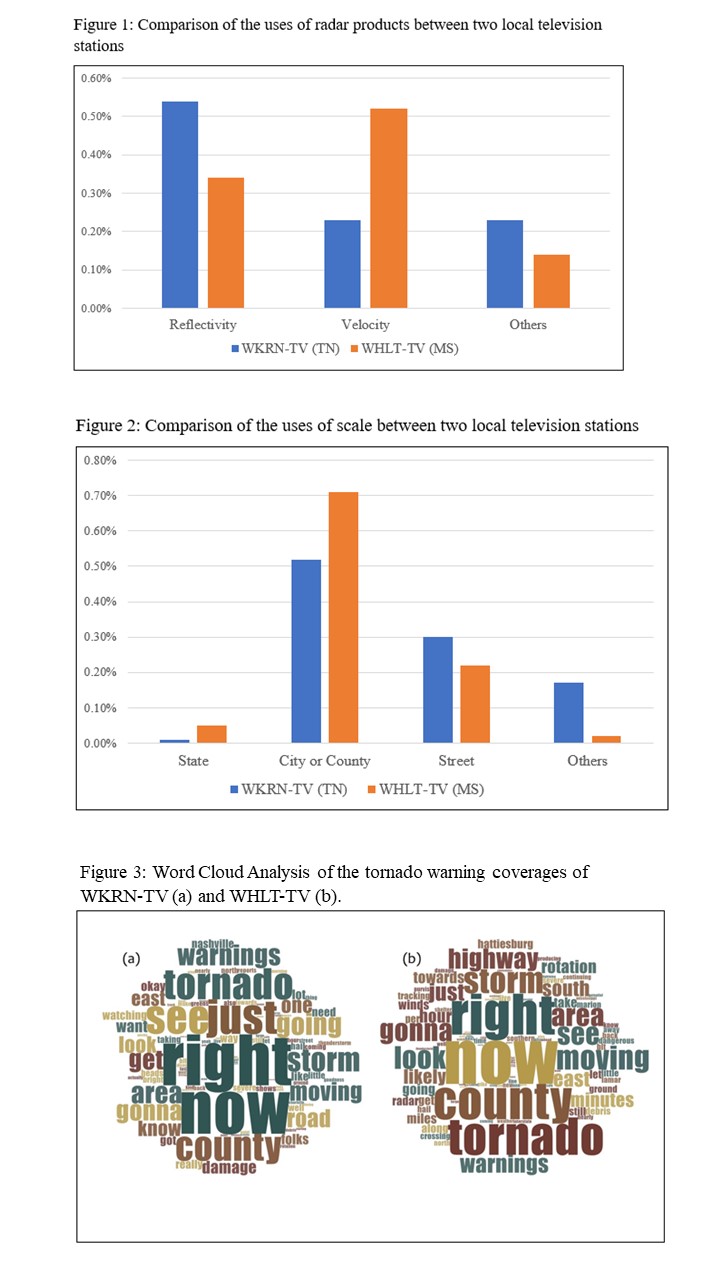 ---
Thursday, September 30, 2021
Improving Accessibility and Comprehension of Tornado Warnings in the Southeast for Deaf, Blind, and Deaf-Blind
Kathleen Sherman-Morris (MSU) and Jason Senkbeil (University of Alabama)
The main goal of the project was to improve the communication of tornado warning information to people who are deaf, blind or deaf-blind. The most significant outcome from the first round of interviews conducted with people who are blind was that this population would like a greater level of geographic description in the communication of tornado warnings. This is relevant not just for people who are blind, but also for those driving in cars or similar situations where use of vision is limited. The most important types of information were neighborhood specific (as defined by the participant) details and trajectory information (where will the tornado be when) because this information is used to help confirm the warning. A second round of interviews with people who are legally blind showed that the higher level of detail was often rated more helpful and more dependable. However, comments indicated additional geographic detail led to confusion for some. Based on results from the interviews with this population, the investigators are currently exploring geospatial risk personalization among the sighted population (funded through NOAA NA19OAR4590219). A text-based probabilistic warning was also tested with participants who are legally blind. Intention to take shelter upon receiving the warning was higher with current deterministic warning types (over the probabilistic warning). Participants interviewed said they would use the time while in the 50% probability area to wait for more information and prepare. Barriers existed for this sample primarily in the alerting and risk assessment phase. While most participants were very able to respond to a warning, one constraint to action stood out. Six participants reported having no shelter or a lack of transportation to get to a shelter since they could not drive themselves. The lack of audio for television warning crawls also posed a barrier to some participants. Problems were reported with the crawl information not being read aloud and for text information such as NOAA weather radio warning information requiring too much time to cycle back to the beginning. This information gleaned from the interviews can be used operationally to inform text-based messages. This project was discussed in a publicly available webinar hosted by the
Centre for Crisis Studies and Mitigation at the University of Manchester
.
Interviews were also conducted with Deaf and Hard of Hearing (D/HoH) participants in Alabama to determine deficiencies in the tornado warning communication process for this population. Similar to the hearing population, the preferred method for receiving tornado warning information was local television coverage; however, not all participants in our sample relied on television. The problem of insufficient closed captioning causes D/HoH people to use a variety of other sources to alleviate confusion. The stated protective action decisions made by our D/HoH participants were similar to the hearing population, but for many the actions taken during their last tornado warning painted a picture of uncertainty and indecision. The most popular suggestion for ways to improve the tornado warning communication process was to have an ASL interpreter live on screen with local television tornado warning coverage. We designed and developed a pilot of an ASL emergency weather broadcast. Using high speed internet and video streaming technology with ASL interpreters would make it feasible for D/HoH citizens across the U.S. to access severe weather information by requesting that their local weather forecast be ASL interpreted in real time. Having an ASL interpreter next to a local television weather forecaster eliminated the confusion and delayed understanding of tornado warning information that D/HoH people currently experience. In addition to the creation of an ASL split screen product, other popular suggestions were for improvements to existing captioning and phone alerts. The National Weather Service is expanding their outreach efforts for the D/HoH population through more accessible workshops on basic meteorology and storm spotting. The eventual operational use will be in broadcast meteorology if this technology is adopted, and in continued discussions with NWS to better serve this population. This project was discussed in a publicly available webinar hosted by the
National Weather Association
.
Publications from the grant include:
Senkbeil, J., Griffin, D., Sherman-Morris, K., Saari, J., Brothers, K. (2021) Improving Tornado Warning Communication for Deaf and Hard of Hearing Audiences. Journal of Operational Meteorology 9(2) 18-35.
Sherman-Morris, K. Pechacek, T. Griffin, D, Senkbeil, J (2020) Tornado warning awareness, information needs and the barriers to protective action of individuals who are blind. International Journal of Disaster Risk Reduction. https://doi.org/10.1016/j.ijdrr.2020.101709
---
Thursday, September 30, 2021
NGI's Jack Prior Presents NOAA's Southeast Area Monitoring and Assessment Program (SEAMAP) Reef Fish Video Survey Results
Since 1991, NOAA's Southeast Area Monitoring and Assessment Program (SEAMAP) reef fish video survey has been conducted across the shelf of the Gulf of Mexico (Fig. 1) as a key fisheries independent stock assessment. Fish stocks are assessed by taking the minimum count of fish (Campbell et al. 2015) – defined as the maximum count of fish found in the same video frame. Recent advancement in camera technology and computing power has allowed for development of new image analysis software (Richards et al. 2019). This software will now allow the 30 years of video data to be brought back for use as a data library for the machine learning process.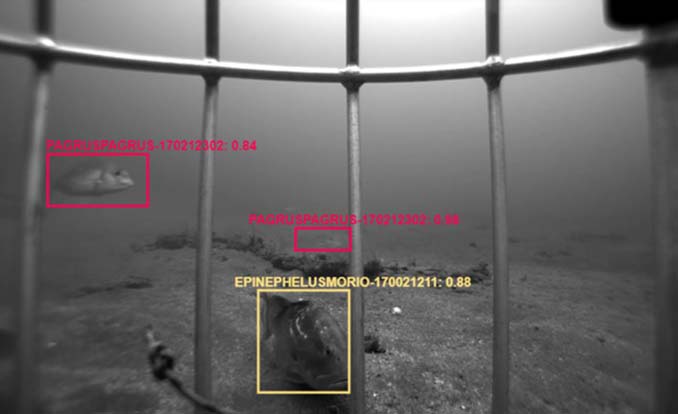 An example of automated fish detections and classification from the SEAMAP Reef Fish Video Survey. Pictured are two Red Porgy (Pagrus pagrus) and one Red Grouper (Epinephelus morio). The number following the species ID (Ex. 0.88) reflects the confidence of species classification.
Related Information and Citations:
github.com/VIAME/VIAME (Software and current models available for free)
B. Richards, O. Beijbom, M. Campbell, M. Clarke, G. Cutter, M. Dawkins, D. Edington, D. Hart, M. Hill, A. Hoogs, D. Kriegman, E. Moreland, T. Oliver, W. Michaels, M. Placentino, A. Rollo, C. Thompson, F. Wallace, I. Williams, and K. Williams, "Automated Analysis of Underwater Imagery: Accomplishments, Products, and Vision," NOAA technical memorandum NMFS PIFSC, 2019.
M. Campbell, A Pollack, C. Gledhill, T. Switzer, and D. DeVries. "Comparison of relative abundance indices calculated from two methods of generating video count data," Fisheries Research, 2015
---
Thursday, September 30, 2021
Paper on Marine Environmental DNA (eDNA) Published by NGI Postdoctoral Associate Sean Anderson and NGI Associate Research Professor Luke Thompson
Sterivex eDNA Extraction Paper
A new paper on marine environmental DNA (eDNA) has been published by NGI Postdoctoral Associate Sean Anderson and NGI Associate Research Professor Luke Thompson. The paper, "Optimizing an enclosed bead beating extraction method for microbial and fish environmental DNA", was recently published in Environmental DNA. This study optimized an enclosed bead beating method for extracting eDNA from Sterivex filters, which are a popular filter type but notoriously tedious to process in the lab. Sean and Luke collected water samples from Bear Cut, Biscayne Bay (FL, USA) and performed enclosed Sterivex extractions at NOAA's Atlantic Oceanographic and Meteorological Laboratory (pictured), investigating how different bead sizes (small, large, no beads) and different commercial extraction kits (Zymo vs. NucleoMag) influenced eDNA recovery of bacteria, phytoplankton, and fish. This study took advantage of in-house robotic instruments at AOML, like the KingFisher Flex (pictured), which can scale up eDNA extractions using 96-well plate reactions.
Sean and Luke found that while bacteria communities were stable across bead treatments, several phytoplankton groups, like diatoms and chlorophytes, were absent when extracted without beads. Fish species richness was greatest when extracted with larger beads, however, there was more variability with fish data between treatments (and replicates), supporting the idea that eDNA from fish may be more patchy and less concentrated compared to microbes. For future enclosed Sterivex extractions, the authors recommend that larger (or multiple) beads be used to extract eDNA from a range of marine life and suggest increasing water filtration volumes (>2 liters per filter) to better capture fish eDNA. Finally, this study included expert-led poll results that verified the presence of non-native fish (salmon and herrings) and identified a nearby aquarium as the likely introduction of these fishes into the bay. A fitting conclusion to this mysterious side-story that was covered in the
NGI Portal's Winter 2021 issue
.
Citation:
Anderson, S. R. & Thompson, L. R. Optimizing an enclosed bead beating extraction method for microbial and fish environmental DNA. Environ DNA (2021) doi:10.1002/edn3.251.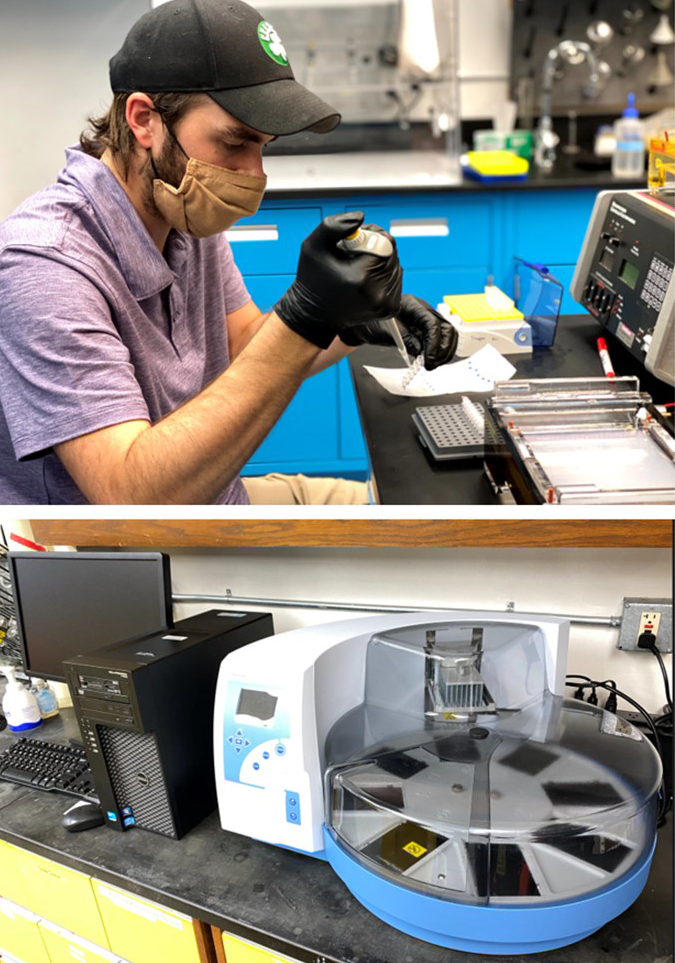 GOMECC-4 eDNA cruise
NGI Postdoctoral Associate Sean Anderson is aboard the NOAA ship Ronald Brown (pictured) for 40 days this fall (September to October), participating in the fourth iteration of the Gulf of Mexico Ecosystems and Carbon Cycle Cruise (GOMECC-4). Sean will be collecting and filtering environmental DNA (eDNA) from water samples (pictured), targeting different sites (open to coastal) and depths (shallow to deep) across the Gulf. The purpose of this sampling is to determine the biodiversity and composition of bacteria, phytoplankton, and fish communities. eDNA sampling will be coordinated with existing measurements that are taken on the cruise, such as temperature, salinity, oxygen, alkalinity, and pH. Identifying relationships between biodiversity and environmental measurements, especially those related to ocean acidification (pH, alkalinity, dissolved carbon), will allow for statistical predictions into how marine organisms respond to changing ocean conditions.
The overall objective of the cruise is to monitor ocean acidification in the Gulf of Mexico, determining trends in acidification and its impacts to coastal systems. The cruise is part of AOML's Ocean Acidification work and is led by Dr. Leticia Barbero (CIMAS/AOML) and Dr. Andrew Stefanick (NOAA/AOML). The cruise is multidisciplinary, with a variety of chemical, physical, and biological parameters being measured from many different lab groups from within NOAA and partner institutions. The addition of eDNA sampling to GOMECC-4 was funded as a NOAA Ocean Acidification Program project and is led by NGI Associate Research Professor Luke Thompson. Other scientists on the project include Dr. Chris Kelble (NOAA/AOML) and Dr. Leticia Barbero (NOAA/CIMAS).

---
Thursday, September 30, 2021
New Joint Faculty Appointment with NGI and MSU Geosciences - Dr. Johna Rudzin Schwing
Johna Rudzin Schwing is a newly appointed assistant professor of Meteorology in the Department of Geosciences at Mississippi State University and is jointly appointed with the Northern Gulf Institute. She received her Bachelors of Science in Meteorology from Florida State University in 2012 and her Ph.D. in Meteorology and Physical Oceanography from University of Miami in 2018. Following her Ph.D., she received a National Research Council Postdoctoral Fellowship to work at the U.S. Naval Research Laboratory Marine Meteorology Division in Monterey, CA. Her research interests include tropical cyclone-ocean interaction, air-sea interaction, upper ocean dynamics, and tropical cyclone boundary layer thermodynamics. She was born and raised in the Florida Keys were she experienced many hurricanes growing up and became interested in them. Additionally, her father was a charter boat captain and she spent many days fishing offshore, which is where her interests in oceanography and air-sea interactions stem from. She chose to join MSU and NGI because she is able to further pursue research on these types of complex interactions in a cultivating environment that the joint appointment between provides. While at Florida State, she worked with NGI PIs Mark Bourassa and Shawn Smith during her senior honors thesis on air-sea interactions in the Florida Straits and for the FSU Fluxes program the Center for Ocean-Atmospheric Prediction Studies.
---
Thursday, September 30, 2021
MSU-SEAS Program Launched in Partnership with Mississippi Aquarium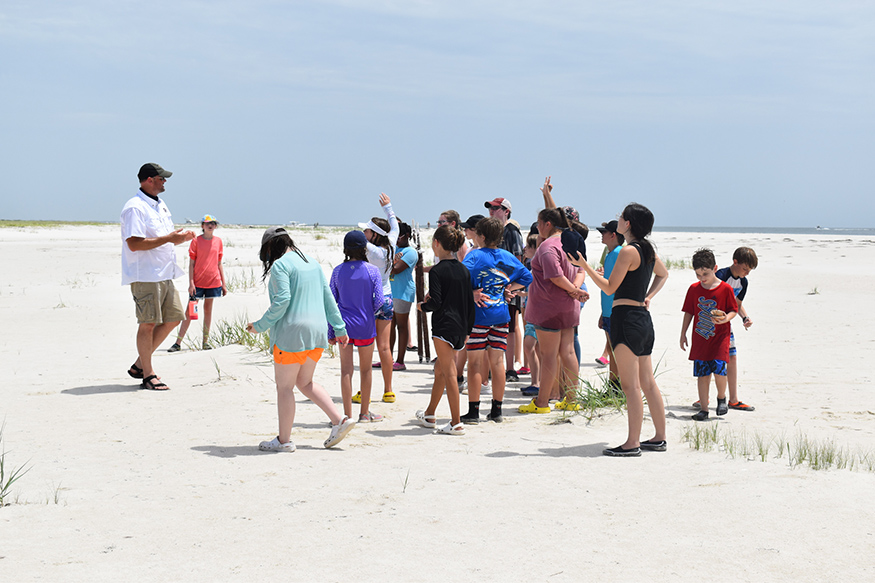 Northern Gulf Institute Associate Director Jamie Dyer discusses the differences between land breeze and sea breeze with area students on the Mississippi Gulf Coast. (Photo by Jonathan Harris)
Contact:
Diane Godwin
BILOXI, Miss—Mississippi State's Northern Gulf Institute is partnering with the Mississippi Aquarium to turn the state's Gulf Coast into an outdoor laboratory, giving local middle and high school students new knowledge and appreciation for their connection with marine life and the environment.
Through an innovative program, MSU-SEAS, or Science and Education at Sea, 27 public and homeschooled students recently were the first cohort experiencing a hands-on marine excursion, learning positive behavioral practices that promote sustainable choices in safeguarding the Gulf of Mexico's marine ecosystem.
"We believe an engaged and informed public is a great partner in the effort to protect the Gulf of Mexico's environment," said Jonathan Harris, Northern Gulf Institute outreach director. "By giving students access to this kind of learning, NGI and the Mississippi Aquarium is making its research relevant to the students who will become the stakeholders and citizens of the future."
Aboard Biloxi's Glenn L. Swetman oyster schooner, the sixth- through 12th-grade students and NGI faculty and staff sailed to the National Park Service Barrier Islands and anchored at Horn Island. There students were immersed in hands-on activities which included collection of marine scientific data, water quality samples and seafloor sediment, and identification of various marine species, as well as invasive aquatic plants.
Program organizers and education experts said another program priority is to practice one of the main tenets of modern educational theory, the concept of experiential learning, in which students are engaged when learn by doing.
Adam Skarke, an NGI researcher and MSU geosciences assistant professor, introduced the students to the many components of marine hydrogeology.
"The idea is that through exposure to real-life scientific sampling techniques and locally relevant lesson content, we can remove the shadow of classroom learning and spark an interest in the sciences that will impact not only their future educational choices, but also their life-long interest and hopefully their career pathways," he said.
MSU faculty and team members also serving as MSU-SEAS teachers include Jamie Dyer, an associate NGI director and professor of meteorology and climatology, and Gray Turnage, an NGI invasive aquatic species researcher and assistant extension professor. Instructors from the Mississippi Aquarium were Lauren Fuller, education program analyst, and Lizzie Whigham, lead education specialist.
NGI and the Mississippi Aquarium plan to offer the program twice a year to public and homeschooled students. Public school student participants in this first cohort were from Long Beach, Vancleave, Biloxi, Hattiesburg and New Orleans, Louisiana.
The Northern Gulf Institute, a National Oceanic and Atmospheric Administration Cooperative Institute managed by MSU, is a partnership of six complementary academic institutions and NOAA addressing important national strategic research and education goals. For more information, please visit
www.ngi.msstate.edu
.
The Mississippi Aquarium, a premier institution, delivers an awe-inspiring entertainment experience which supports animal research and conservation, inspires learning and instills a passion for the aquatic world. For more information, please visit
https://www.msaquarium.org/
.
For more information about the MSU-SEAS Program, please contact NGI Outreach Director Jonathan Harris at
jharris@ngi.msstate.edu
.
---
Thursday, September 30, 2021
Education & Outreach Opportunities at NGI - Mississippi State
STEAM: Science Through the Arts
STEAM programs add art to the STEM curriculum by drawing on design principles and encouraging creative solutions. In 2013, a joint resolution was introduced in the United States House of Representatives expressing the sense that adding art and design into Federal programs that target the STEM fields encourages innovation and economic growth in the United States.
The Travelling Trunk Education & Outreach Program
NGI has developed loanable "Travelling Trunk Shows" which include Art and Science-based curriculum designed to support the national college and career readiness standards. We typically include the "science, literature and arts behind the scenes" that includes targeted classwork and lessons of discovery for oceanography, marine and fisheries science, and weather. These trunks provide STEAM-focused interaction with large numbers of schoolchildren, their parents, teachers, and administrators.
NGI Art and Design Competition
The Northern Gulf Institute (NGI) at Mississippi State University is proud to announce a STEAM art competition, where original drawings, paintings, photography, or other renderings, depicting the natural environment, marine, avian, or aquatic species, the ocean, or weather, as related to the Mississippi River, The Gulf Coast, or the Gulf of Mexico Basin, are to be submitted for review. The winner of the competition will have their art featured in the "Portal" Newsletter.
Continuing Education Opportunities
Computational Thinking with 3D Weather Teacher Workshop (Summer 2022). This Workshop is part of the 3D Weather project funded by the National Science Foundation (NSF) to develop instructional materials for teaching computational thinking to K-12 students through explorations of atmospheric science and weather data using Unidata's Integrated Data Viewer (IDV). We will use IDV to create 3D weather visualizations from freely available, real-world weather data.
The objective of the 3D Weather project is to use meteorology and IDV to enable teachers to teach computational thinking skills to K-12. During the online portion of this workshop (July 5-11), you will learn background information for computational thinking and the meteorology topics we will discuss during the in-person workshop. During the in-person portion of this workshop (July 12-16), you will learn how to use IDV to visualize data for different meteorology topics and how to analyze the data using 11 computational thinking skills. Then, you will modify an existing lesson plans in order to incorporate computational thinking skills into the lesson.
This Workshop provides the requisite background information on computational thinking, meteorology topics, and IDV so that you can use 3D Weather visualizations to teach computational thinking to your students. (Earn up to 8 CEUs).
The Northern Gulf Institute (NGI) has joined with the Department of Geosciences and the Center for Distance Education at Mississippi State University to provide Continuing Education and/or 4 hours of Graduate College Credit to teachers and professionals wishing to undertake a 7-10 day geosciences field course. The course locations for this year are Bahamas (split undergrad/grad), Western WA, NY, and Great Plains Storm Chase. A science background is helpful to successfully complete these courses and costs $1250 plus tuition (4 hours of in-state graduate credit). (approximately $2978 total) Additionally, for most of the trips, the students pay for their meals, but the Bahamas trip includes meals. Students are also responsible for getting to the start location on their own (e.g Seattle, Nassau, Oklahoma City, etc.).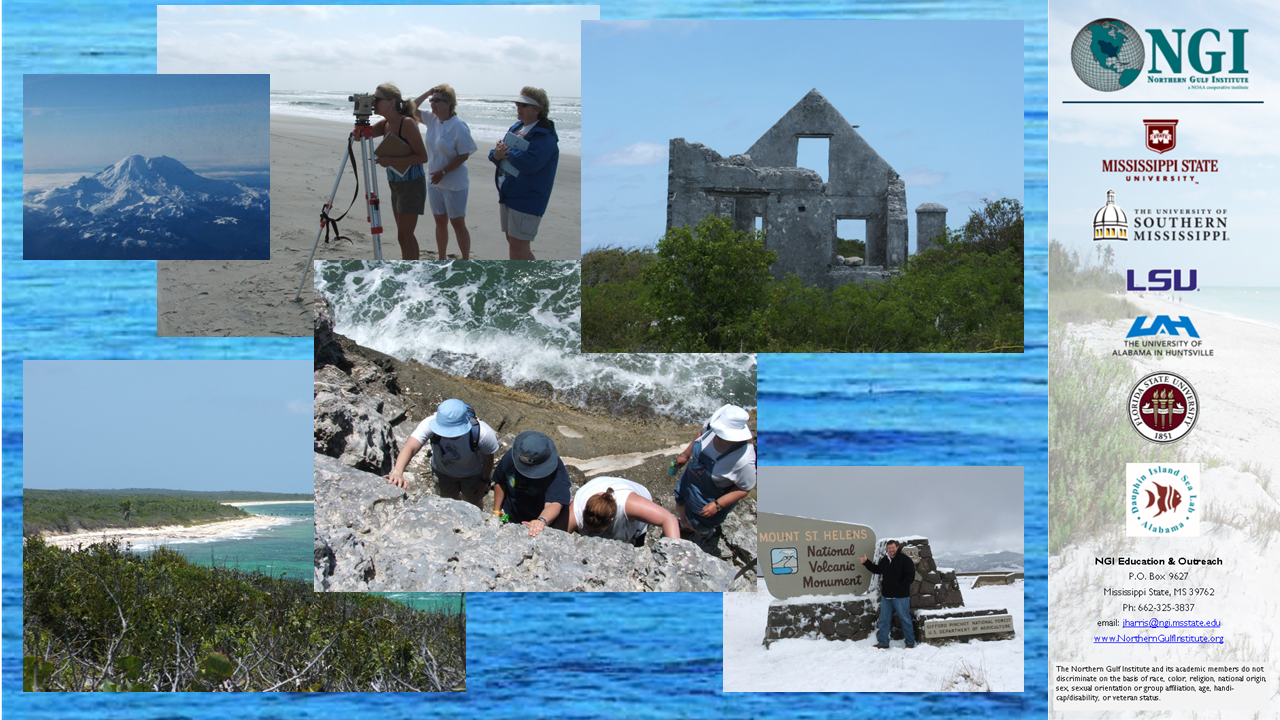 Visiting Scientists to your Classroom or Organization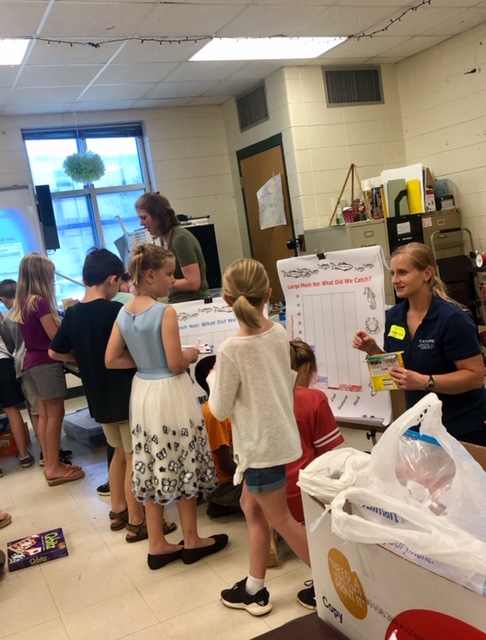 The NGI can provide assistance in locating a guest speaker for your classroom or organization meeting to discuss various topics including Coastal Hazards, Geospatial Data Integration and Visualization, Ecosystem Management Climate Change, and use of UAV/AUVs in the environmental and agricultural sciences.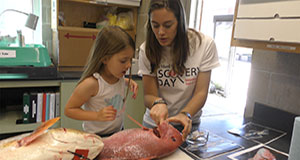 Lesson Plan Database
NGI along with the INSPIRE program is developing a database of approximately 500 Mississippi Science Curriculum-based lesson plans and assignments for k-12 classrooms. These will be linked to our website in the near future. Click Here for Lesson Plans:
http://gk12.msstate.edu/lessonplans.html
For More information please contact the Education & Outreach Office at
EandO@ngi.msstate.edu
---
Thursday, September 30, 2021
Available - Marine Science Curriculum
Students' engagement with science that connects with something that is relevant in their lives can increase the meaningfulness of science application and help solidify its importance. With that goal in mind, outreach coordinators and researchers with the Consortium for Ocean-Microbial Interactions in the Ocean (CSOMIO) developed a middle school science curriculum "Modeling the Gulf of Mexico" based on their efforts to improve oil transport and fate modeling. The curriculum targets students living in Florida and other Gulf states and introduces them to science that impacts their own lives.
"Our scientific team is working to produce a comprehensive framework for simulating and understanding the role that microbes play in mitigating the impacts of oil spills, so the topics covered in this curriculum align with that research," said CSOMIO principal investigator Dr. Eric Chassignet.
The curriculum contains five complete lessons: "Go with the Flow," "Oil Remediation," "Visualizing Ocean Currents," "The Gulf of Mexico Ecosystem," and "Refining an Ocean Model." Each lesson includes materials such as teacher guides, student worksheets, maps (courtesy of Ocean Conservancy), and answer keys with grading rubrics.
The CSOMIO outreach team collaborated with educators to design lesson plans and activities that meet the Florida State Board of Education's Standards for Science to ensure that the materials are easily used in Florida classrooms. The curriculum follows the instructional model, in which each represents a different phase of the learning process: Engage (grab students interest), Explore (students self-study the material), Explain (students become more familiar with the material with teacher guidance), Elaborate (students apply what they learned), and Evaluate (students demonstrate their understanding of the material).
The CSOMIO outreach coordinators field-tested the lesson plans through collaboration with Florida State University's Sea-to-See program, which introduces students to Florida's diverse marine life and promotes the importance of conservation. The curriculum also includes an Accommodations section in the appendices that offer vocabulary, modified questions, and alternate procedures for each lesson. These accommodations are designed to assist students who require a 504 Plan, an Individualized Education Plan, or who are learning English as a second language.
"Our intent was to provide practical lessons that can help make the complex world of computer modeling more approachable to middle grades students," said CSOMIO science educator Karolyn Burns. "Ultimately, the feedback from both practicing teachers and oceanographic researchers was invaluable, and I hope that it proves useful to educators, as well as engaging for learners."
"This middle school curriculum complements a high school science curriculum released in 2015 by the Deep Sea to Coast Connectivity in the Eastern Gulf of Mexico (Deep-C) consortium", said Tracy Ippolito, who coordinated outreach for both Deep-C and CSOMIO. The Deep-C team compiled and developed the 144-page multi-disciplinary high school curriculum around the five main research areas of its consortium (geomorphology, geochemistry, ecology, physical oceanography, and modeling) and draws connections between science and real-world applications for handling issues such as environmental disasters, their ecosystem impacts, and recovery.
A downloadable PDF version of the CSOMIO middle school science curriculum is available at
CSOMIO MS Curriculum
.
A downloadable PDF version of the CSOMIO high school science curriculum is available at
CSOMIO HS Curriculum
By Stephanie Ellis and Nilde Maggie Dannreuther. Contact
sellis@ngi.msstate.edu
for questions or comments.
************
The Gulf of Mexico Research Initiative (GoMRI) is a 10-year independent research program established to study the effect, and the potential associated impact, of hydrocarbon releases on the environment and public health, as well as to develop improved spill mitigation, oil detection, characterization, and remediation technologies. An independent and academic 20-member Research Board makes the funding and research direction decisions to ensure the intellectual quality, effectiveness, and academic independence of the GoMRI research. All research data, findings, and publications will be made publicly available. The program was established through a $500 million financial commitment from BP. For more information, visit
http://gulfresearchinitiative.org/
.
Copyright 2010-2020 Gulf of Mexico Research Initiative (GoMRI) - All Rights Reserved. Redistribution is encouraged with acknowledgment to the Gulf of Mexico Research Initiative (GoMRI). Please credit images and/or videos as done in each article. Questions? Contact web-content editor Nilde "Maggie" Dannreuther, Northern Gulf Institute, Mississippi State University (
maggied@ngi.msstate.edu
).
---
Thursday, September 30, 2021
NGI Partners with MS Aquarium and MSU Department of Communication and Theatre MSU to Develop Travelling Outreach Program "Banner - A Sea Turtle Saga"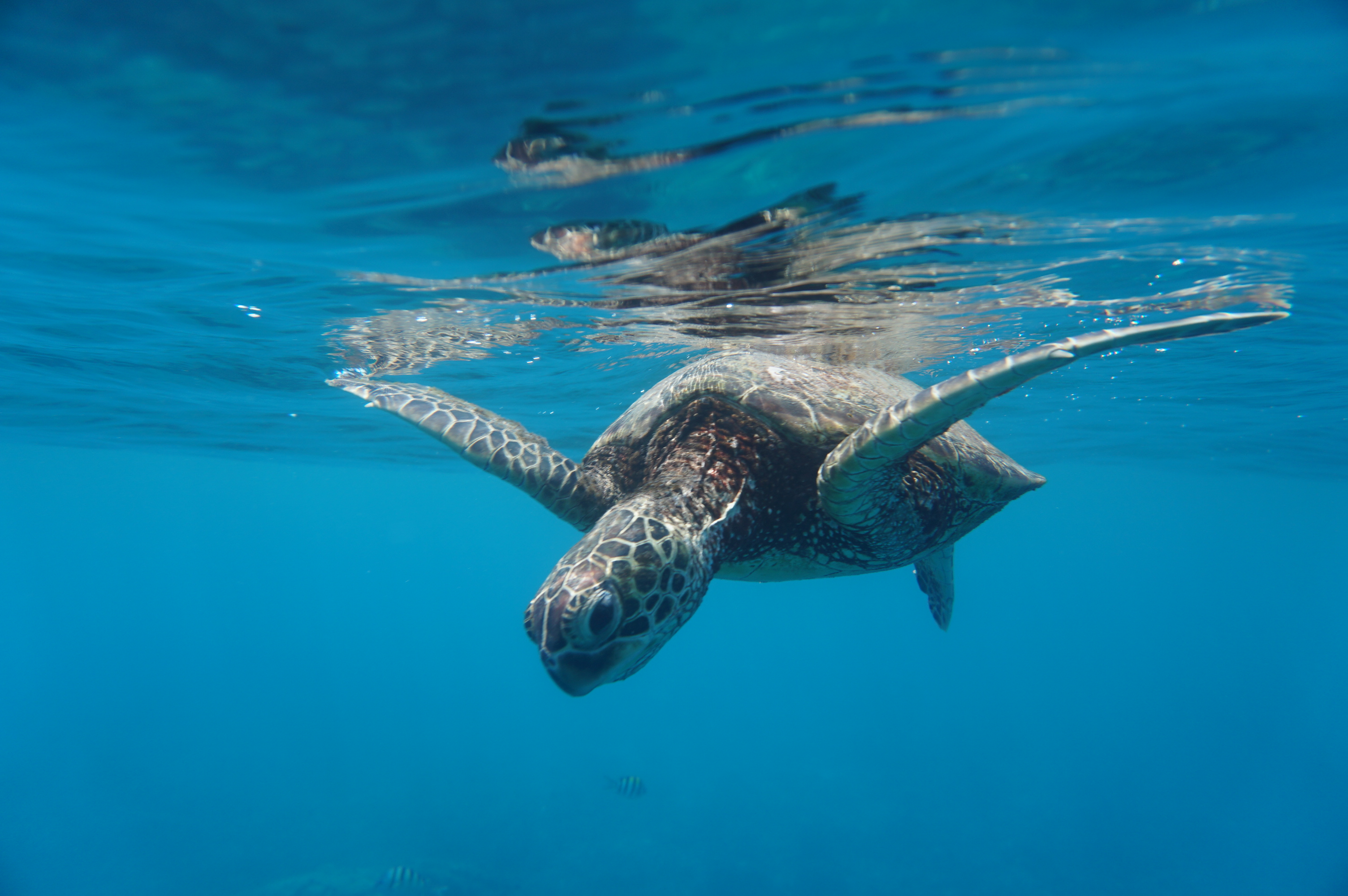 A SEA TURTLE SAGA
Mississippi State University's Northern Gulf Institute and Theatre MSU present Banner: A Sea Turtle Saga, written by T.S. Hays with original music and lyrics by Aubrey Hays, Curtis McMurtry, Diane Burgess, with additional lyrics by Bella Bingham.
Banner: A Sea Turtle Saga follows the journey of Banner, a green sea turtle who has just been released into the ocean after spending months in captivity, being nursed to health by marine biologists. He is released alongside two of his turtle friends: Drifter, a Kemp's-Ridley turtle, and Grub, a loggerhead turtle. Once in the ocean, he meets a party of colorful sea creatures, among them; Dart, the energetic bonnethead shark who does not eat meat, Finn, the courageous bottlenose dolphin and natural-born leader, Angel, the snobbish cownose ray who enjoys picking on others. However, something about Banner starts him off on the wrong fin: he loves humans! Informed by a fish named Magill, the crew are sent on a quest across the sea to find the highly regarded Immortal Jellyfish and to show Banner what has become of the ocean due to humanity's ever-growing pollution of the seas.
Banner and friends meet other friendly faces throughout their journey, such as the lovable Dumbo Octopus, Button, and the friendly Rice's Whale named Squirt. Their adventure teaches Banner about the dangers that animals face due to plastic pollution, oil spills and climate change.
The sea creatures' trip culminates with the long-awaited meeting of the Immortal Jellyfish. What awaits them at the journey's end? Does Banner change his belief about humans, or does his love for humanity cause his friends to re-think their beliefs?
Tied together with original music and professional puppetry, Banner: A Sea Turtle Saga engages audiences as an interactive, immersive, theatre experience. It shares the message of hope, that all of us can make a difference in saving our seas. Banner: A Sea Turtle Saga is sea-riffic!
While this is intended for younger audiences and students, and being performed for local school districts, public showings of the production will be held at TheatreMSU in McCommas Hall on Sunday the 14th of November at 2:30pm and at the MS Aquarium in Gulfport, MS on the 22nd of November. NGI Staff will be admitted at no cost at the MSU performance.
Please RSVP to jharris@ngi.msstate.edu if you are interested in attending the MSU performance.
---