Thursday, June 27, 2019
2019 Hypoxia Forecast
Summer Hypoxic Zone Size
Northern Gulf of Mexico
Abstract
A hypoxic water mass with oxygen concentrations ≤ 2 mg 1
-1
forms in bottom waters of the northern Gulf of Mexico continental shelf each year. Nutrients from the Mississippi River watershed, particularly nitrogen and phosphorus, fertilize the Gulf's surface waters to create excessive amounts of algal biomass, whose decomposition in the bottom layer leads to oxygen depletion. The low oxygen conditions in the Gulf's most productive waters stresses organisms and may even cause their death to threaten living resources, including humans depending on the fish, shrimp and crabs caught there. Various models use the May nitrogen load of the Mississippi River as the main driving force to predict the size of this hypoxic zone in late July. Our prediction is based on one of these models.
The June 2019 forecast of the size of the hypoxic zone in the northern Gulf of Mexico for late July 2019 is that it will cover 22,557 km
2
(8,717 mi
2
) of the bottom of the continental shelf off Louisiana and Texas. The 95% confidence interval is that it will be between 20,433 and 24,821 km
2
(7,889 and 9,583 mi
2
). This estimate is based on the assumption that there are no significant tropical storms in the two weeks before the monitoring cruise, or during the cruise. If a storm does occur, then the size of the zone is predicted to be 70% of the predicted size without the storm, equivalent to 13,847 km
2
(5,346 mi
2
).
The predicted hypoxic area is about the size of the land area of New Hampshire (23,227 km
2
) and 67% larger than the average of 13,536 km
2
(
n
= 34, including years with storms). If the area of hypoxia becomes as large as predicted, then it will be about 4.5 times the size of the Hypoxia Action Plan goal to reduce the zone to less than 5,000 km
2
. No reductions in the nitrate loading from the Mississippi River to the Gulf of Mexico has occurred in the last few decades.
Caveats:
This prediction discounts the effect of large storm events that temporarily disrupt the physical and biological system attributes promoting the formation of the low oxygen zone in bottom waters;
The potential space on the shelf where hypoxia occurs is limited by the bathymetry;
The prediction assumes that there will be no abrupt changes in discharge from now through July; and
Unusual weather patterns affecting coastal winds, as experienced in 2009, 2011, and 2018, may reduce the hypoxic zone size to be lower than predicted.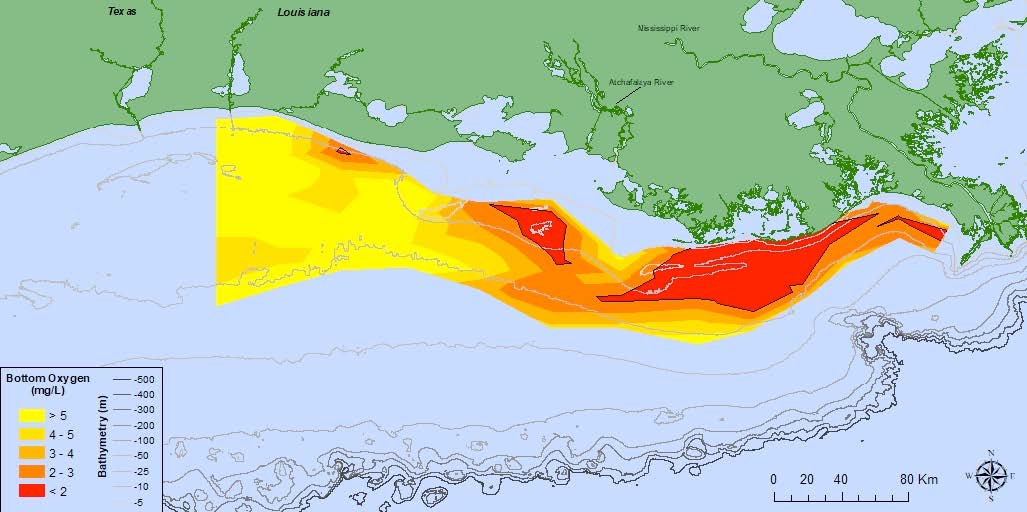 ---
Department of Oceanography and Coastal Sciences
Louisiana State University
Baton Rouge, LA 70803
euturne@lsu.edu
nrabal@lsu.edu
Full Text - 2019 Hypoxia Forecast
---
Thursday, June 27, 2019
2019 Bonnet Carre Spillway Monitoring Update - USM
See full update:
/portal/media/docs/2019/2019_Bonnet_Carre_Spillway_Overview_-_June_21_2019_-_Final_Version_v2.pdf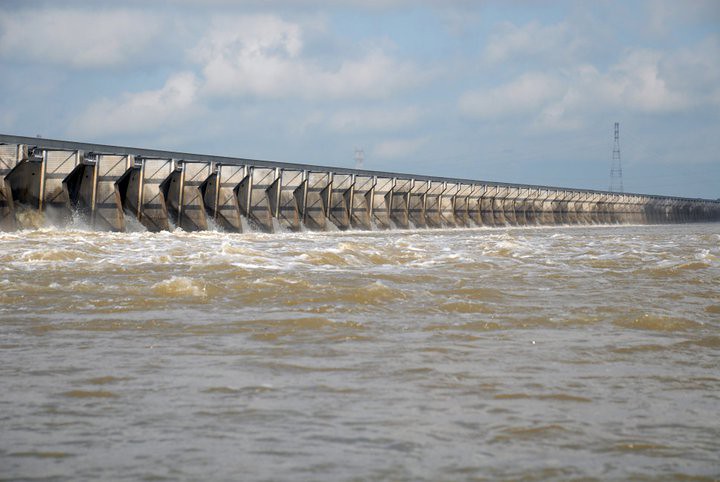 Oyster mortality on Mississippi harvest reefs ranged from 87% to 100% based on MDMR sampling for the week of June 10 (Figure 1). Mortality was higher than 90% for all reefs with the exception of Pass Marianne.
As expected, oyster mortality on all Mississippi harvest reefs has gradually increased over time as the Bonnet Carre spillway remains open (Figure 2). Commercial landings of blue crabs in Mississippi in 2019 were down between 25% and 45% for February through April compared to the prior 5-year average (Figure 3). Landings for May increased and were similar to prior five years.
At its June meeting, the Mississippi Commission on Marine Resources used an emergency provision in the Mississippi Code (49-15-64.1) to open shrimping in permitted State waters prior to the legal benchmark for the traditional season opening being reached (i.e., 68 shrimp per pound threshold).
An opening day assessment of shrimp season conducted by MDMR (June 20) noted 133 shrimp boats fishing in Mississippi waters, with most of the effort (89 boats) being north of Horn Island; only three boats were observed west of the Gulfport Ship Channel in Mississippi waters. Interviews with shrimpers indicated that overall catch was low.
The catch of brown shrimp in state monitoring trawls is down more than 82% for the past four weeks compared to the prior 5- year average (Figure 4).
Abundance trends for spotted seatrout sampled as part of ongoing monitoring efforts show a decrease at stations to the west (nearer the Bonnet Carre relative to the long-term average, while trends at eastern stations are generally comparable to the long-term trend (Figure 5).
The frequency of dolphin and turtle strandings has decreased considerably in June. For the week of June 16, no dead dolphins and one dead sea turtle have been encountered/reported. For 2019 (through June 20), 130 dolphins and 156 sea turtles have been found dead along the Mississippi coastline (Figure 6). The MSU College of Veterinary Medicine is working with IMMS to assess possible causes of mortality and general dolphin health issues.
An expedited seagrass survey was conducted at Cat Island on June 17, during which USM researchers made their first observation of widgeon grass, a low salinity species, since monitoring at those stations began in 2011.
Expanded water quality sampling by USM on June 13 showed surface salinity levels were low in the western Mississippi Sound (Figure 7) and corresponded to remote sensing data of Bonnet Carre sediment discharge for that date (Figure 8).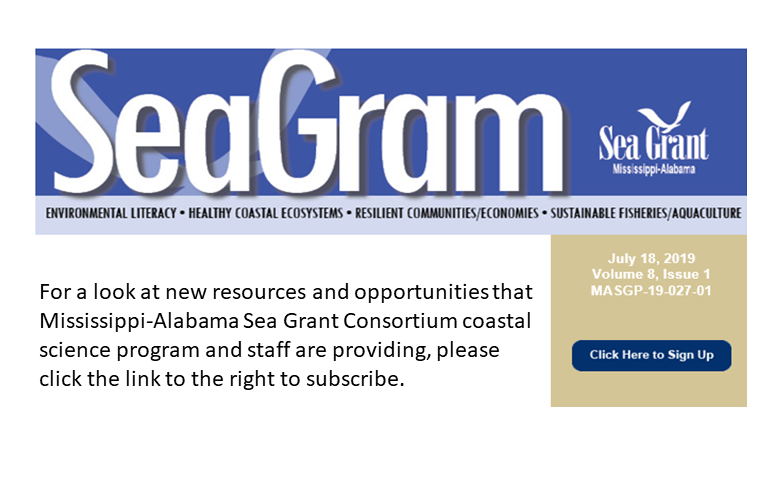 Salinity levels in the central Sound had shown a general increase during the week of June 9. This was attributed to a shift in wind direction to from the north at the time, which allowed spillway discharge to release more directly to the south (Figure 8).
With the return of generally southerly wind flow this week, salinity levels in the Mississippi Sound are decreasing again (Figure 9), as the south winds push surface waters to the north and entrap spillway discharge in the Mississippi Sound with greater effect.
Backtracking estimates produced by NOAA for sea turtle strandings documented along the Mississippi coastline and in adjacent waters (01/15/19 to 06/06/19) suggest a wide geographic range of areas of likely mortality, including the Mississippi Sound, Chandeleur Sound and neighboring Gulf waters (Supplement 1). Backtracking estimates for Mississippi dolphin strandings will be conducted by the state partners when data are supplied.
See full update:
/portal/media/docs/2019/2019_Bonnet_Carre_Spillway_Overview_-_June_21_2019_-_Final_Version_v2.pdf
---
Thursday, June 27, 2019
Nature Ecology & Evolution Publishes MSU Study on Marine Exotic Species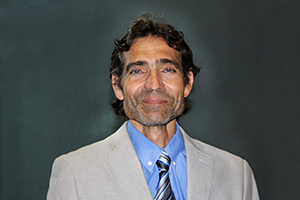 Just Cebrian
An associate director of Mississippi State's Northern Gulf Institute is receiving international attention for his eye-opening study on the impact exotic species have on native marine communities.
Just Cebrian, also an MSU research professor, this month has published his discoveries in the academically acclaimed, peer-reviewed journal Nature, Ecology & Evolution. Titled Global Ecological Impacts of Marine Exotic Species, the meta-analysis study questions the validity of a list compiled by the International Union for Conservation of Nature which identifies the world's 100 most invasive species. The article is online at
https://www.nature.com/articles/s41559-019-0851-0
.
The IUCN list, based on expert opinion and informed partly by qualitative and incomplete data, has spurred debate among researchers for years with some contending the entire list of exotics should be managed, controlled or eradicated. Others question this negative perception of all 100 exotics, claiming that exotic species may provide benefits that should be considered for species evaluation and management in ocean ecology.
Cebrian reveals, however, that the net impact of exotics on marine ecosystems varies widely overall, in the study based on a meta-analysis of quantitative data collected from 159 reports on exotic species located around the world in various marine environments. Along with Cebrian, lead co-authors seeking answers about marine exotic species impacts include Andrea Anton, Nathan R. Geraldi, and Carlos M. Duarte, all of the Red Sea Research Centre, King Abdullah University of Science and Technology in Thuwal, Saudi Arabia, along with an international team of scientists.
For some time, scientists have known that exotic species introduced into native marine environments by humans can be disruptive and even invasive, sometimes causing severe damage to ecosystems. For instance, exotic species can disturb and potentially devastate marine habitats and ecology, such as estuaries inlets that are crucial for ocean health, protect coasts from floods and storm surges, and are economically important to coastal tourism, commercial fishing and boating industries.
Cebrian's findings show, though, that the effects exotic species have on native communities depend on many factors, such as the location of the native community and type of organisms like plants, herbivores or carnivores and characteristics such as the variety of native species.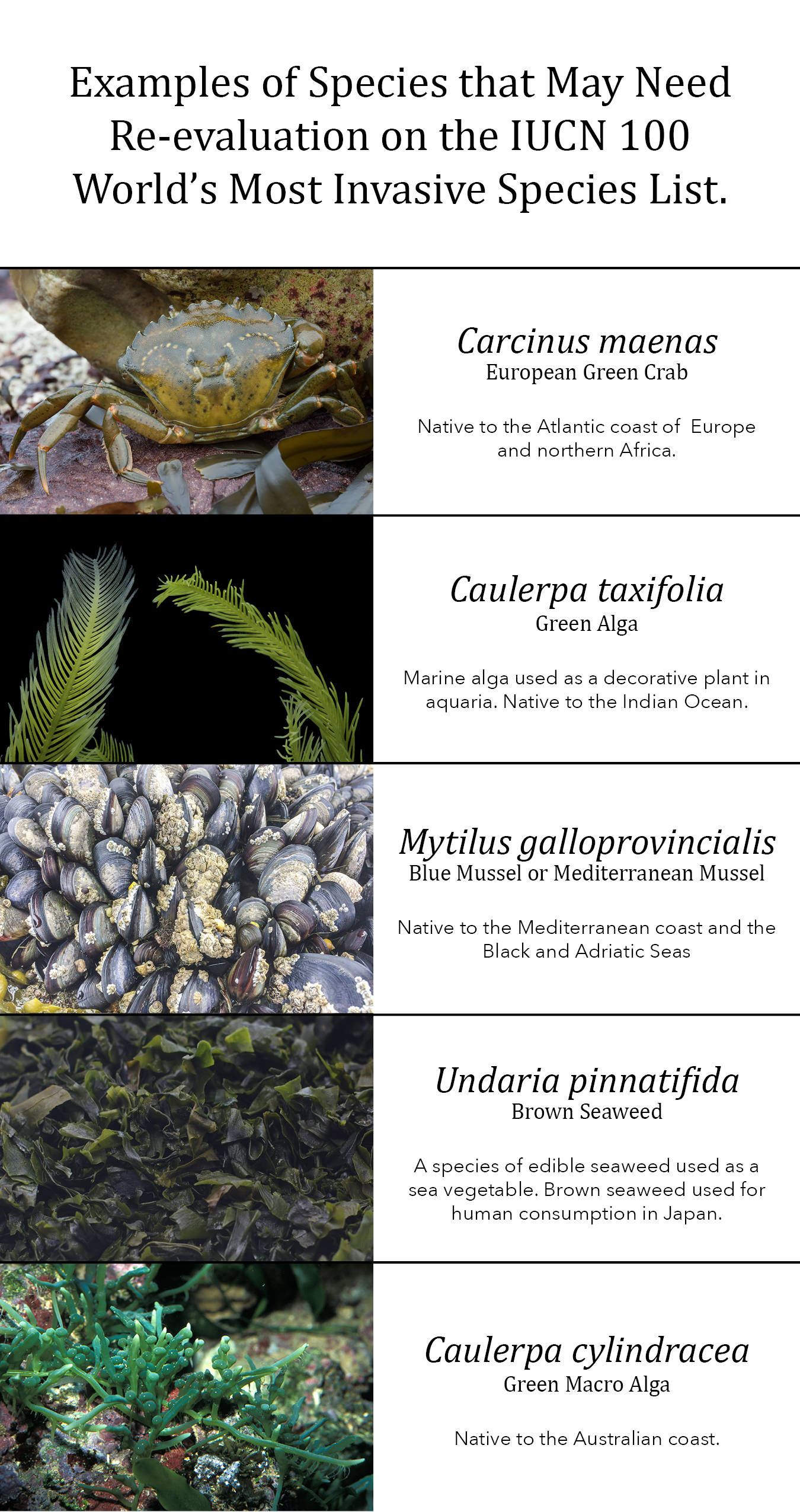 For all the exotic species where there are enough quantitative data to carry out a rigorous analysis, all but two species have impacts that range from negative meaning hindering the colonized marine communityto neutral, to even positive meaning enhancing the colonized marine community, Cebrian explained. We found only two the green alga (
Caulerpa cylindracea
)and the European green crab (
Carcinus maenas
)have exclusive negative impacts.
The analysis more accurately assesses and qualifies the impacts exotics have on native marine communities. For instance, four of the species with enough quantitative data to be examined in the study also are contained on the IUCN's list (
C. maenas
,
Caulerpa taxifolia
,
Mytilus galloprovincialis
and
Undaria pinnatifida
). Out of these four species, three (
C. taxifolia
,
M. galloprovincialis
and
U. pinnatifida
) have impacts ranging from negative to neutral to positive not at all exclusively negative. Only one of these species, the exotic European Green Crab (
C. maenas
), has exclusively negative impacts. In addition, the study points to new species that should be considered for the IUCN list, such as the green macroalgae (
C. cylindracea
), which consistently has negative impacts on native marine ecosystems.
"Our results may help the IUCN bring together the two sides of the current debate on exotic species. This study can help resolve discrepancies between the two sides and help scientists re-evaluate the list toward enhanced accuracy and assessment of the true nature and extent of impacts by exotic species, and accordingly develop appropriate policies of containment or eradication",Cebrian said.
Anton said the research team found that only 10 percent of the species introduced outside of their native habitat are destructive. However, 90 percent of them are not. She added, So, both sides of the debate are partially correct.
The study's researchers created a ranking of marine exotics based on the extent of their negative impacts and recommended scientists use it as they follow the Precautionary Principle, a guideline for environmental decision making.
Even though our study showed only two exotics were consistently disruptive to ecosystems globally, all the exotic species examined may have negative impacts that, in some cases, can be utterly severe, Cebrian explains.
For more about MSU's Northern Gulf Institute, visit
www.northerngulfinstitute.org
.
MSU is Mississippi's leading university, available online at
www.msstate.edu
.
---
Thursday, June 27, 2019
NGI's Clint Edrington and Kate Rose attend CERF Launch of Submersed Aquatic Vegetation Mapping/Monitoring (SAV) Community of Practice
Building on successful workshops held at the biennial CERF conferences, CERF is excited to announce the launch of our first online
Community of Practice
: the
Submersed Aquatic Vegetation Mapping/Monitoring Community of Practice
(SAV CoP). Communities of Practice (CoP) are groups of people with a shared interest that interact regularly to learn from each other, share ideas, and advance the state of knowledge about a particular topic. A CoP offers a forum for individual, professional, and agenda development around the topic of interest.
The SAV CoP is a forum for sharing information and supporting seagrass mapping and monitoring efforts. It is organized around a shared Google space which allows access to documents, a calendar, an online forum, and an email list where members can dialog with others.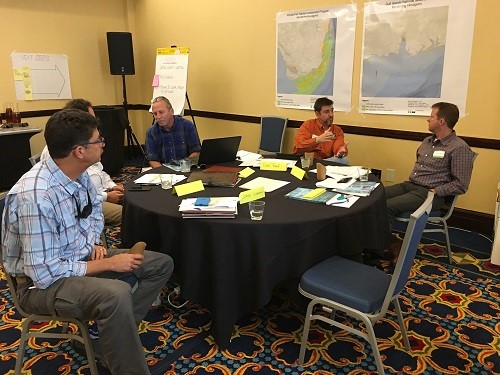 For more information about the SAV CoP or to join, contact the SAV steering committee at
savcommunityofpractice@gmail.com
.
If you would like to start your own
Community of Practice
, contact
info@cerf.science
.

---
Thursday, June 27, 2019
NGI Working Alongside Award-Winning Children's Playwright Tonya Hays to Create STEM/STEAM Children's Theatrical Production.
The Northern Gulf Institute is working alongside award-winning Theatre for Young Audiences playwright Tonya Hays, to create an original play with music that will focus on the subject of climate change and the effects of climate variability upon marine ecosystems.

This project will take the form of a traveling production which will visit local schools, bringing a message of science, understanding and hope to the generations of tomorrow.

Mrs. Hays is the founder and Director Emeritus of the nationally recognized WINGS Performing Arts program at the Lynn Meadows Discovery Center. She is currently the Director of the Theatre Program at Gulfport High School. Hays has also served as a teaching artist for the Mississippi Alliance for Arts Education and as an adjunct instructor at Mississippi Gulf Coast Community College, Mississippi State University and William Carey University.
---
Thursday, June 27, 2019
Register now to become a Mississippi Master Naturalist - Course runs from Sept. 5 - Oct. 11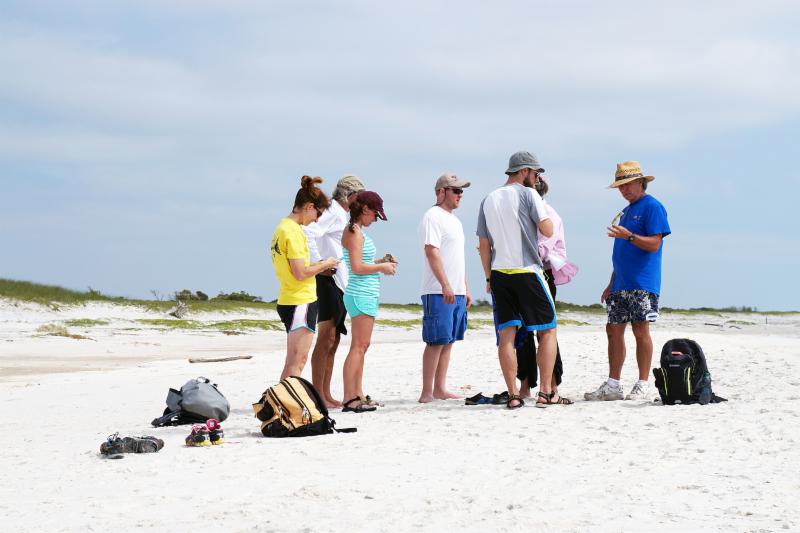 This year's class Mississippi Master Naturalist course on the coast will run from Sept. 5-Oct. 11. The class will meet at different locations and meet once a week on either a weeknight or Saturday (there will be one Friday day class).
Mississippi Master Naturalists commit to volunteering their time to teach others about natural resources, encourage environmental stewardship and provide technical assistance to natural resource organizations. Current naturalists are helping monitor beaches, forests and wetlands through conducting bird, amphibian and terrapin surveys, water quality monitoring and other citizen science activities.
Students this year will learn about forest ecology, coastal and estuarine ecology, entomology, human impacts, fish, wildlife management, forest management, coastal habitats, and ornithology. Field trips will include inshore and offshore boat trips and hiking through the forest.
Four Continuing Education Units (CEUs) are available with this course. The course cost is $300 and includes course manuals and supplies.
Register here
---
Thursday, June 27, 2019
High School Teacher Resource Workshop - Sea-level Rise in the Classroom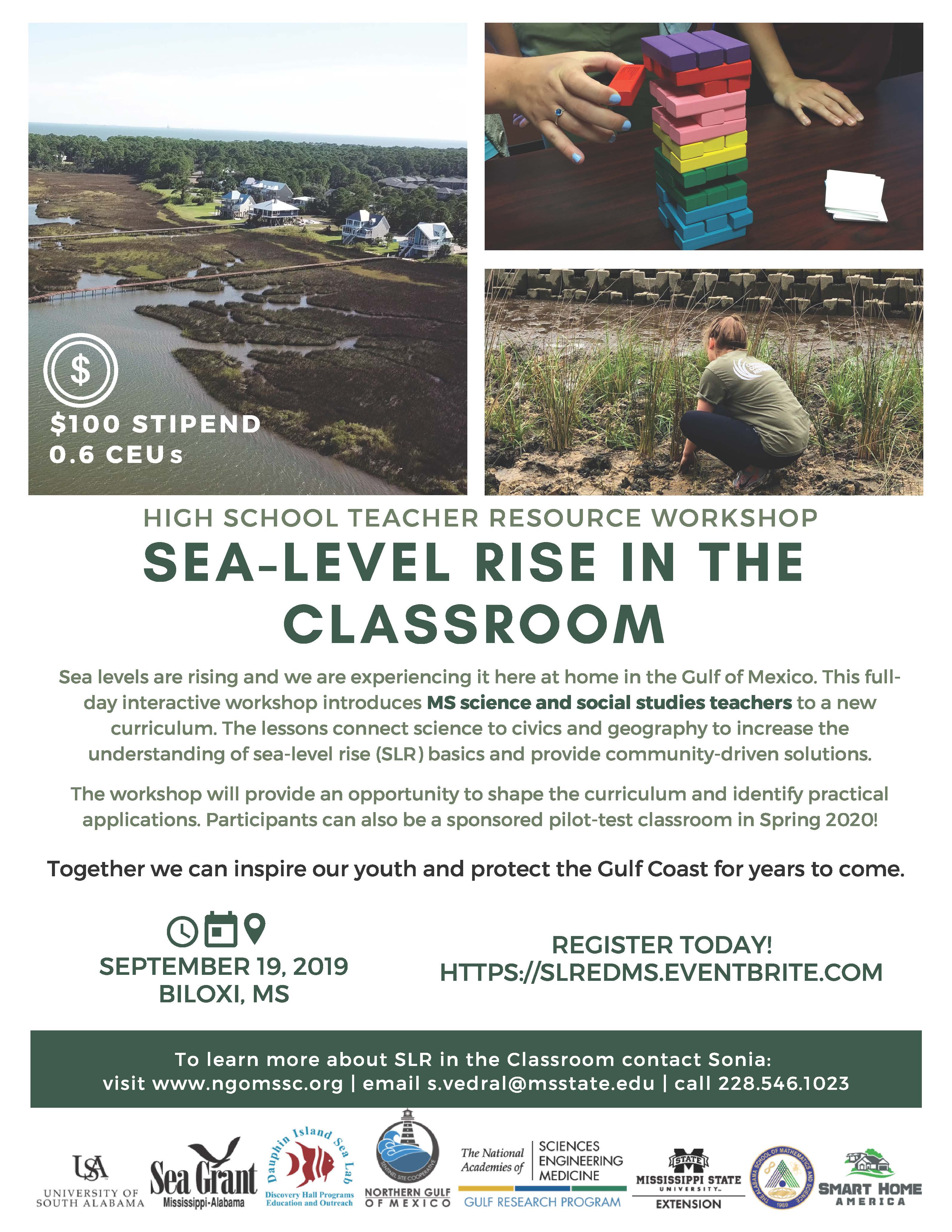 SEPTEMBER 19, 2019
http://slredms.eventbrite.com
www.ngomssc.org
---
Thursday, June 27, 2019
John Harding, Former NGI Scientist Wins Robert M. Freeman Volunteer of the Year Award by Virginia Institute of Marine Science
John Harding, a former NGI chief scientist, was recently honored with the Robert M. Freeman Volunteer of the Year Award by Virginia Institute of Marine Science with The Commonwealth of Virginia's William and Mary University. Congratulations, John!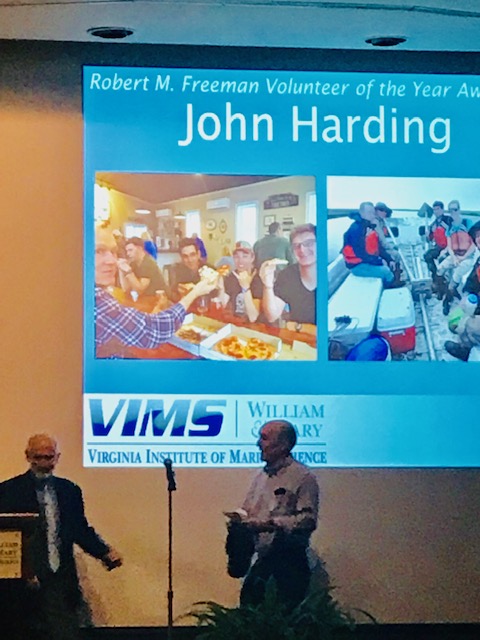 Dr. John Harding joined the Northern Gulf Institute as Chief Scientist in June 2009 and retired in May 2013. He earned his B.S. in Physics from the University of Miami in 1970, an M.S. in Marine Science from Scripps Institution of Oceanography in 1971 and a Ph.D. in Marine Science from Louisiana State University in 1987. Dr. Harding was formerly head of the Naval Research Laboratory's Ocean Dynamics and Prediction Branch from 1995 until 2002 when he became Chief Scientist at the Naval Oceanographic Office.
His position at NGI was a non-tenure track, full-time, faculty-equivalent research position. His primary responsibility was to provide leadership for the research programs of the Northern Gulf Institute, a multi-university, a research consortium led by MSU and located at the John C. Stennis Space Center. This position involved organizing and leading scientific teams conducting research funded by and in cooperation with the National Oceanic and Atmospheric Administration and other Federal agencies with responsibilities in the Gulf of Mexico region. The position reported to the Co-Director of the Northern Gulf Institute, located at Stennis Space Center.
Major Accomplishments
Following the Deepwater Horizon disaster in April 2010, working closely with then NGI Co-Director Dr. Michael Carron, Dr. Harding helped coordinate the initial NGI research response with the participating NGI universities. In particular, he organized and led the independent review of NGI proposals by the Harte Research Institute for 4 M of the BP year one funds Following the departure of Dr. Carron to GOMRI, Dr. Harding served as overall technical lead for NGI, BP-funded Year 1 multi-university projects (Robert Moorhead served an overall PI role and provided administrative leadership). In this role, Dr. Harding monitored technical progress, reviewed final technical reports, participated in data management GRIIDC effort for overall GoMRI efforts, presented NGI overall results at multiple venues including
Bays and Bayous
(Harding et al., 2012) and authored the Year 1 final report.
Overlapping with the above efforts, Dr. Harding served as Co-Lead PI (with three others) on the 4M Year 1, NOAA IOOS-funded Coastal Ocean Modeling Testbed (COMT) project. This was a multi-university, multi-federal agency effort organized by the Southeastern Universities Research Association (SURA). He co-authored the AMS presentation summarizing overall COMT Year 1 accomplishments (Leuttich et al., 2012).
As lead PI for the ~800K Shelf Hypoxia team under the COMT, Dr. Harding coordinated the initial proposal writing, the on-going research and the final report with members from 7 universities (including 3 NGI partners) and three federal agencies (NOAA, EPA, Navy). He presented the summary results with his shelf hypoxia team leaders at the AMS annual meeting (Harding et al., 2012)
Dr. Harding's particular research interest on the shelf hypoxia team focused on the verification of ocean prediction systems and the transition of operational Navy ocean prediction results to NOAA for civilian applications. Working with Drs Scott Cross (NOAA) and Frank Bub (Navy), Dr. Harding consulted throughout his NGI tenure on presentation of these Navy results through the NOAA OceanNOMADS archive and distribution system (Cross et al. 2012; Harding et al. 2013) See
https://ecowatch.ncddc.noaa.gov/
.
---
Thursday, June 27, 2019
NGI / Mississippi State University Education & Outreach Opportunites
The Travelling Trunk Education Outreach Program
Mr. James Comans at Desoto Central Middle School, in Mississippi, has been chosen to be the first recipient of the Atmospheric Sciences Trunk. This trunk provides a Portable Weather Station and state science curriculum targeted projects and classroom lesson plans as well as a literature component. The trunk program is designed to provide students with direct observation and lessons on understanding and interpretation of the atmospheric sciences.
STEAM: Science Through the Arts, Art Competition
STEAM programs add art to STEM curriculum by drawing on design principles and encouraging creative solutions.

In 2013, a joint resolution was introduced in the United States House of Representatives expressing the sense that adding art and design into Federal programs that target the STEM fields encourages innovation and economic growth in the United States.

The Northern Gulf Institute (NGI) at Mississippi State University is proud to announce a STEAM art competition, where original drawings, paintings, photography, or other renderings, depicting the natural environment, marine, avian, or aquatic species, the ocean, or weather, as related to the Mississippi River, The Gulf Coast, or the Gulf of Mexico Basin, are to be submitted for review. The winner of the competition will have their art featured in the "Portal" Newsletter.
Continuing Education Opportunity
The Northern Gulf Institute (NGI) has joined with the Department of Geosciences and the Center for Distance Education at Mississippi State University to provide Continuing Education and/or 4 hours of Graduate College Credit to teachers and professionals wishing to undertake a 7-10 day geosciences field course. The course locations for this year are Bahamas (split undergrad/grad), Western WA, NY, and Great Plains Storm Chase. A science background is helpful to successfully complete these courses and cost $1250 plus tuition (4 hours of in-state grad credit). (approximately $2978 total) Additionally, for most of the trips the students pay for their meals, but the Bahamas trip includes meals. Students are also responsible for getting to the start location on their own (e.g Seattle, Nassau, Oklahoma City, etc.).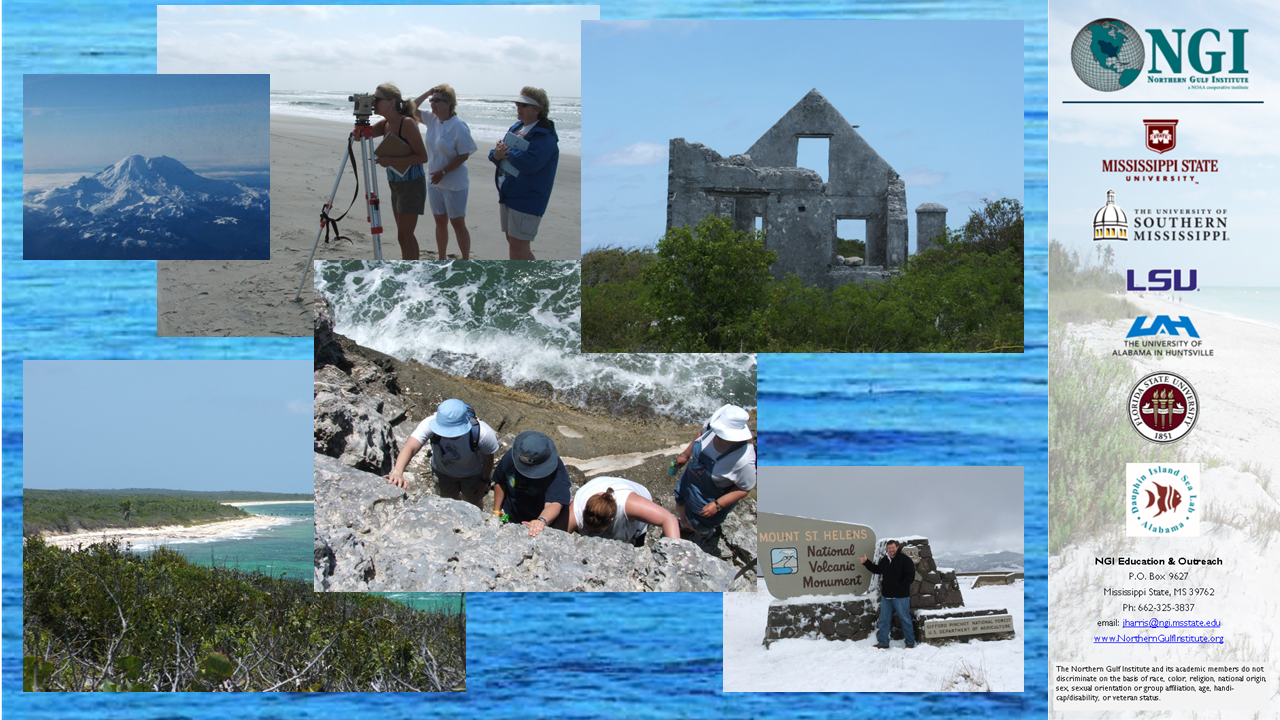 Visiting Scientists to your Classroom or Organization
The NGI can also provide assistance in locating a guest speaker for your classroom or organizations meeting to discuss various topics including Coastal Hazards, Geospatial Data Integration and Visualization, Ecosystem Management Climate Change, and use of UAV/AUVs in the environmental and agricultural sciences.
Lesson Plan Database
NGI along with the INSPIRE program is developing a database of approximately 500 Mississippi Science Curriculum based lesson plans and assignments for k-12 classrooms. These will be linked from our website in the near future.
Click Here for Lesson Plans
---
Thursday, June 27, 2019
USM Gulf Coast Research Laboratory - Marine Biology Faculty to your Classroom
---
Thursday, June 27, 2019
USM - Marine Education Center - Miss Peetsy B. Bayou Tours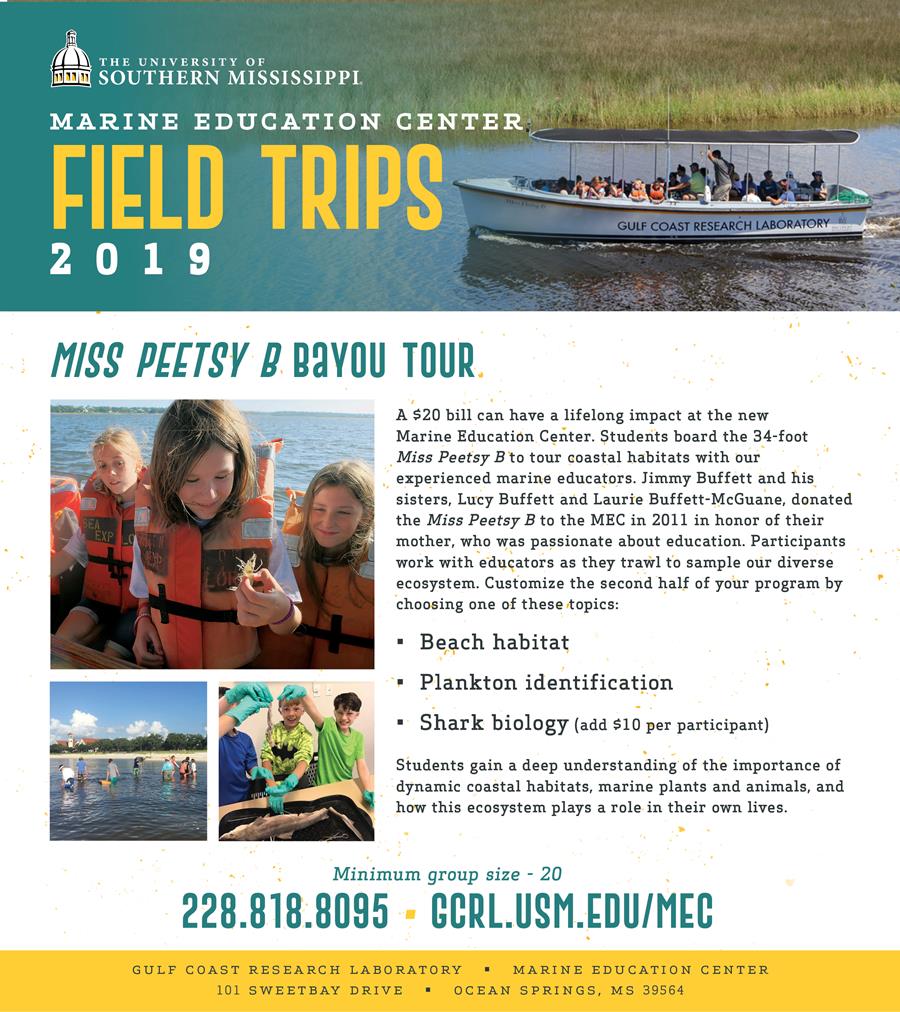 ---
Thursday, June 27, 2019
STEAM Integrated Arts and Sciences Competition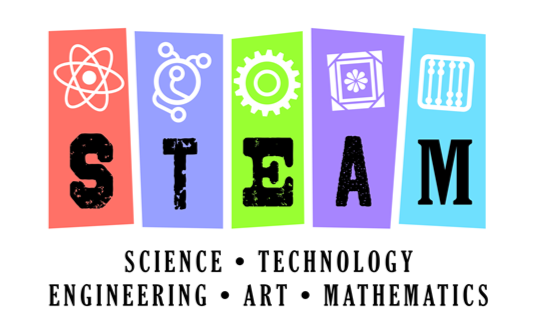 STEAM fields are science, technology, engineering, and mathematics, together with art. STEAM is designed to integrate STEM subjects and the art of design in education.
STEAM programs add art to STEM curriculum by drawing on design principles and encouraging creative solutions.
In 2013, a joint resolution was introduced in the United States House of Representatives expressing the sense that adding art and design into Federal programs that target the STEM fields encourages innovation and economic growth in the United States.
The Northern Gulf Institute (NGI) at Mississippi State University is proud to announce a STEAM art competition, where original drawings, paintings, photography, or other renderings, depicting the natural environment, marine avian, or aquatic species, the ocean, or weather, as related to the Mississippi River, The Gulf Coast, or the Gulf of Mexico Basin, are to be submitted for review. The winner of the competition will have their art featured in the Newsletter. There is an open submission date as the newsletter is published quarterly.
Please forward submissions digitally to
EandO@ngi.msstate.edu
or submit them by mail to:
Jonathan Harris
Education and Outreach
Northern Gulf Institute
Box 9627
Mississippi State, MS 39762
Innovation depends on the problem solving, risk taking and creativity that are natural to the way artists and designers think.
~ John Madea
Fort Pike at Rigolets Pass: by Jonathan Harris using a DJI Phantom 3pro UAS

---