Tuesday, May 21, 2019
North Woolmarket Elementary School - Outreach Program
05/21/2019
Madalyn Newman and Lauren Jackson of the Northern Gulf Institute, Mississippi State University, and NOAA-NCEI
received a request from Mrs. Pamela Workman, a teacher of the gifted, at North Woolmarket Elementary (part of the Harrison County School District).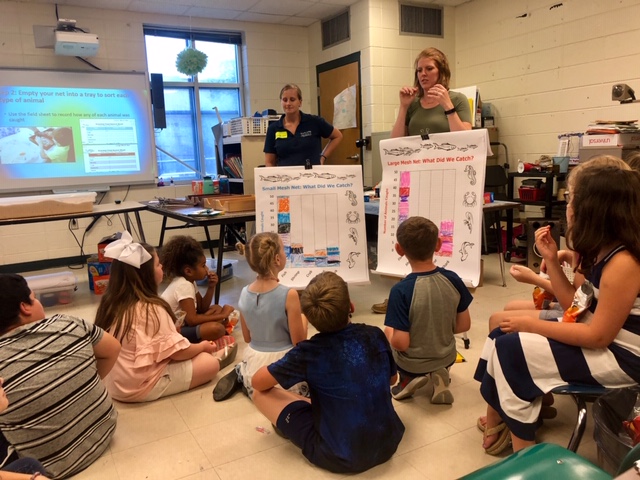 Our team led an ocean sampling activity called "What's the Catch?" with two groups of about 25 kids on Tuesday, May 21st, from noon to 3 pm. Students that participated ranged between second and fifth grade.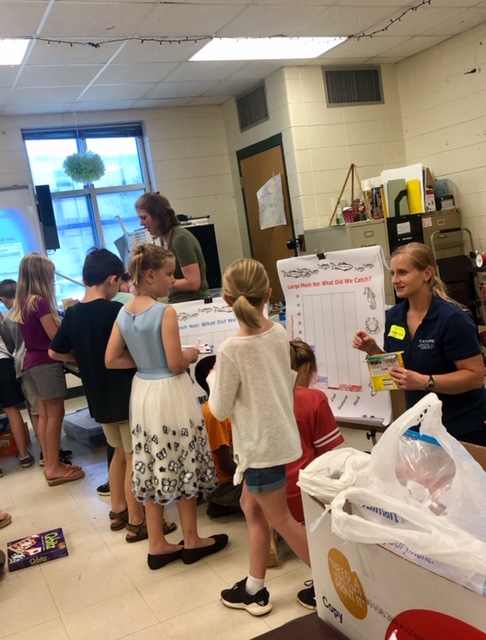 The activity idea was borrowed from Chris Simoniello's GCOOS activity and modified for our use. Our activity consisted of having the participants: select a small or large mesh net, pull the net through the container filled with animals, sorting the animals into groups, recording the counts on a field sheet, then transferring those counts to a cumulative bar graph representing the total catch for the day. After completing the activity, we reviewed and compared the charts together and allowed time for plenty of questions.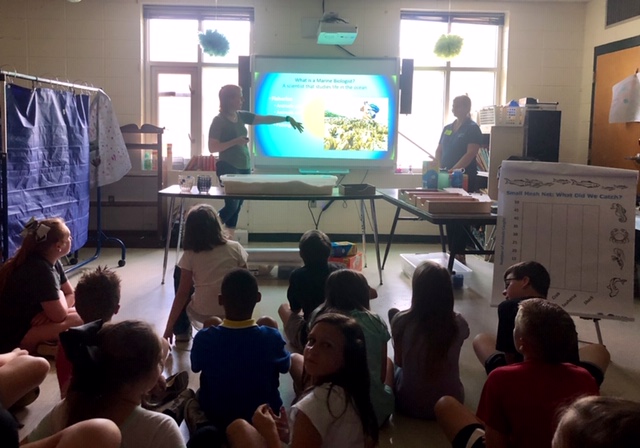 The idea of having large and small mesh results graphed separately shows how the trends in the types of animals caught changes based on gear selection. This activity tells the story of how NOAA studies fisheries from the planning phase (gear selection) to pulling the trawl by sorting types of organisms, enumerating and recording counts, and bringing those results back to the lab to create visual products for distribution. Staff reflects on why we care about fisheries, reasons you may choose a particular gear, and how the data are used to make important decisions. We try to stress the idea of the end to end process and making the data useable and applicable.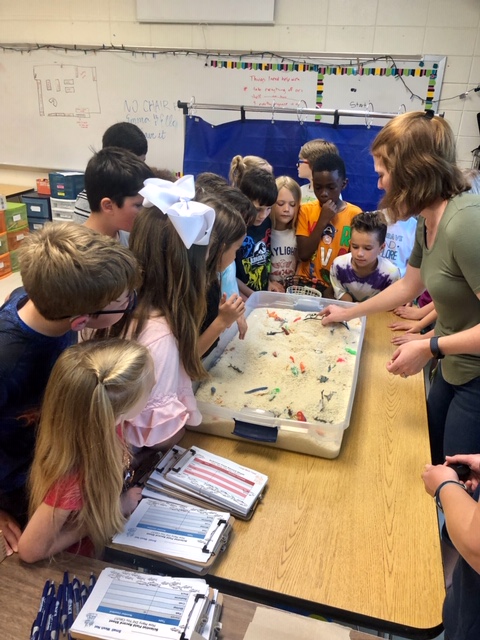 We received great feedback from members who planned the event, and the kids enjoyed the hands-on activity as well. Mrs. Workman asked if we could return to her classes next year.
---