The Water Institute of the Gulf has 3 Job Positions Open
May 1, 2020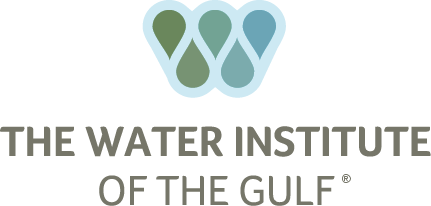 The Water Institute of the Gulf is a not-for-profit, independent applied research institute headquartered in Baton Rouge, Louisiana dedicated to providing advanced understanding and technical expertise to support management of coastal, deltaic and water systems, within Louisiana, the Gulf Coast and around the world. Our mission supports the practical application of innovative science and engineering, providing solutions that benefit society. More information about the Water Institute can be found at our website www.TheWaterInstitute.org.

Data Architect for Environmental Resources
Full Time
Professional
Baton Rouge, LA, US
Demonstrate technical expertise in enterprise level cloud data architecture, data visualization and advanced analytic solutions
Define conceptual, logical, and physical architectures for cloud-based data solutions
Design end-to-end cloud data solutions including architecture, infrastructure, storage, data model, ETL/ELT, and consumption
Lead the technical design and solutioning of migrating on-premises legacy data solutions to cloud-based data platforms
Define scope of technical implementation, translate requirements into design specs, and calculate/estimate TOC for proposed solution to environmental and water-related problems that have large data and modeling needs
Define best practices, pros and cons, and frameworks for capabilities across the data and analytics landscape regarding environmental data and model repositories
Define solution standards and best practices while providing hands-on oversight of technical delivery related to environmental and modeling data and repository platforms
Work with clients and research teams to help gather requirements and understand different processes as it relates to data collection, data and metadata standards, and end user experience
Expected to be familiar with or expert in the following:

Cloud Platforms
Database Platforms (DBaaS)
Traditional RDBMS
ETL/ELT
Big Data
Data Visualization
Advanced Analytics
Research Associate 1 - Natural Systems Modeler
Full Time
Professional
Baton Rouge, LA, US
The Institute is seeking applicant for a Research Associate appointment. We are specifically seeking outstanding applicants with a background in hydraulics and numerical modeling of riverine and coastal systems.
The duties of this position will include, but not be limited to:
Develop and apply models
Perform data analysis and interpretation of hydrodynamic systems and simulation results
Propose and develop technical solutions to meet project needs
Develop written technical reports for client needs
Write technical papers, present at meetings, workshops and technical conferences
Conduct various research tasks such as code development and customizations as needed
Participate in field data collection in support of research and modeling activities
Other duties as assigned
Technical Editor
Full Time
Professional
Baton Rouge, LA, US
The Water Institute of the Gulf (the Institute) is seeking a technical editor who will be responsible for helping the Institute in its objective to consistently communicate its science and technical products effectively to a variety of audiences, including its clients. The technical editor will be a resource specialist in helping technical teams create and write, as well as edit publications, including reports, tech memos, or other publications as identified.
Roles and Responsibilities
Collaborates with all Institute teams to coordinate exchange of knowledge and consistency of deliverables across Institute projects and research staff.
Consults with technical teams and subject-matter experts to ensure common understanding of publications and related materials to be produced.
Selects or recommends use of layouts, graphics, drawings, tables, exhibits, illustrations, charts, or storyboards to amplify or clarify publication objectives.
Assists technical and project teams to organize and write technical material using Institute templates and maintain Institute standards with respect to order, style, terminology, and sequencing.
Assists employees for whom English is not their native language with the development of the technical content for Institute products/deliverables (reports, tech memos, etc.).
Reviews publications and recommends revisions or changes in approaches, scope, and format to maintain Institute standards for publications.
Works with Director of Communication to develop public-facing content (e.g., brochures, online materials) that translates the technical, diverse, and interdisciplinary work that the Institute conducts.
Other duties as assigned.