NGI's Partner The Mississippi-Alabama Sea Grant Consortium Announces the 2016 NOAA Coastal Management Fellowship Competition.
December 14, 2015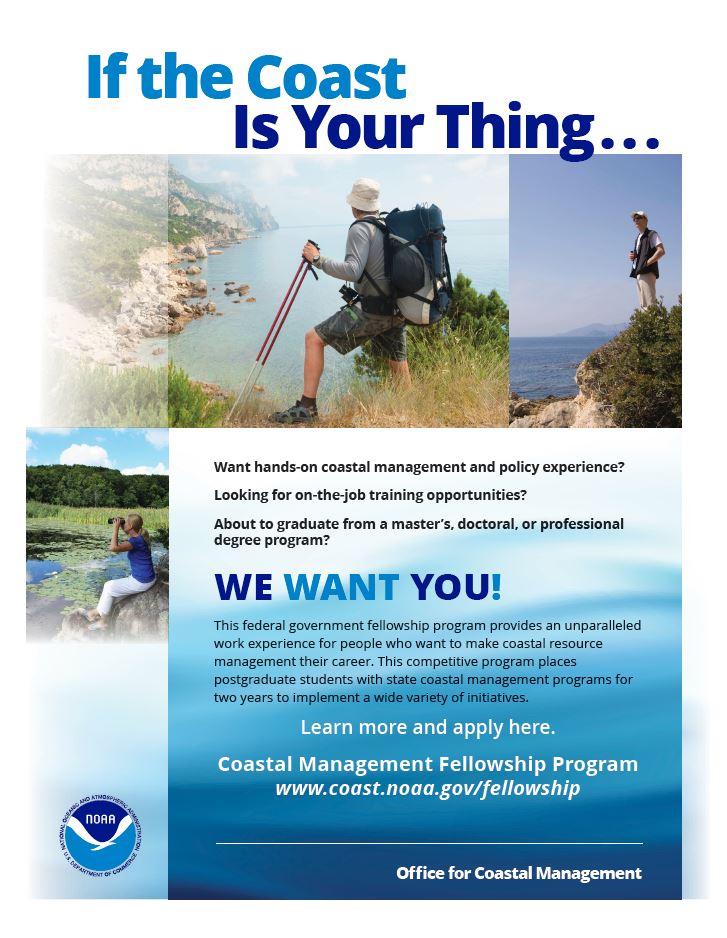 Successful candidates of this program will benefit from on-the-job training for two years with a state coastal resource agency project.

Host agencies this year include:

San Francisco Bay Conservation and Development Commission (San Francisco, CA)
California Coastal Commission (San Francisco, CA)
New York Coastal Management Program (Albany, NY)
North Carolina Division of Coastal Management (Morehead City, NC)
Washington Coastal Management Program (Olympia, WA)
Wisconsin Coastal Management Program (Madison, WI)
Once materials are submitted, a letter of endorsement from the sponsoring Sea Grant program director (LaDon Swann in our case) is needed in order to complete your application. An interview with Dr. Swann will be scheduled after applications are received.
The deadline for applying is Jan. 22, 2016. The fellowship would start August 2016.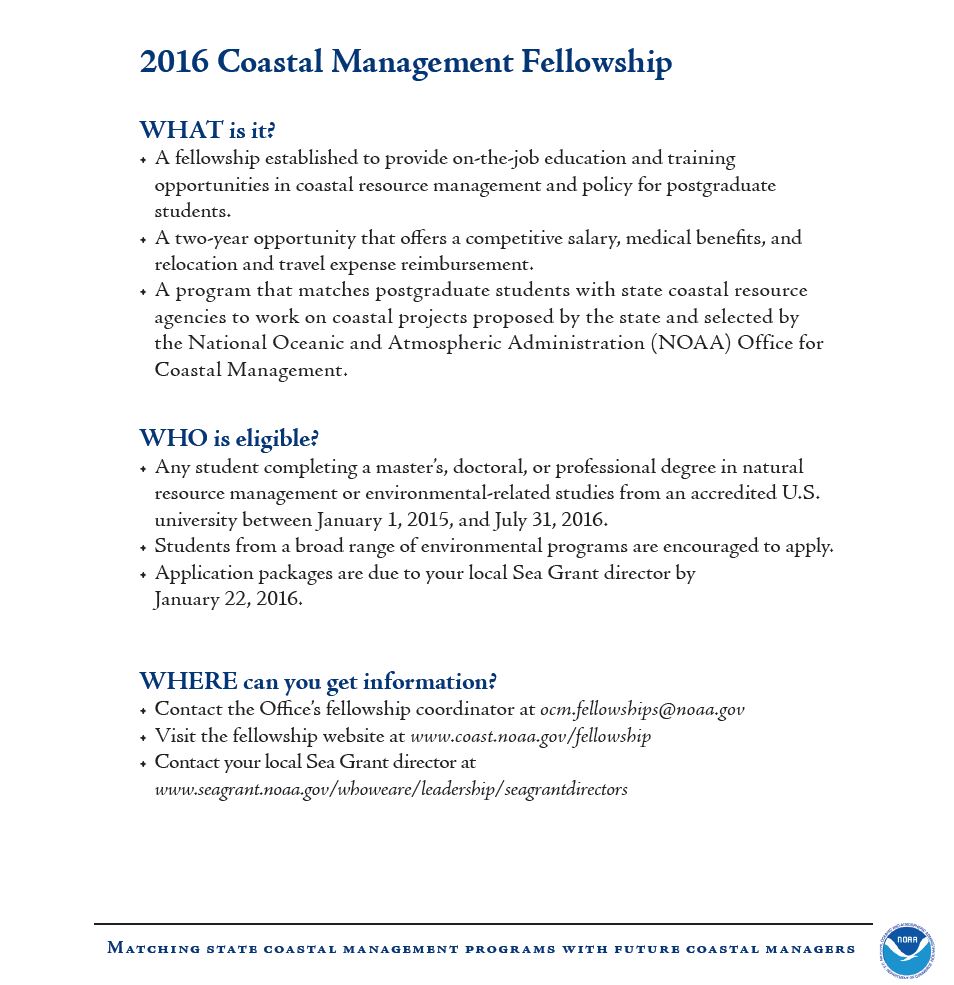 Applications should include:
2-page, 12-point font CV or resume,
goal statement (500 words),
two letters of recommendation,
undergraduate and graduate student transcripts.
More information can also be found at:
http://coast.noaa.gov/fellowship/
Potential candidates are encouraged to contact Loretta Leist (loretta.leist@usm.edu) or LaDon Swann (
swanndl@auburn.edu
) for more detailed application instructions