Oyster Studies Indicate No Changes in Oil-related Contamination Pre- and Post-Oil Spill
February 12, 2013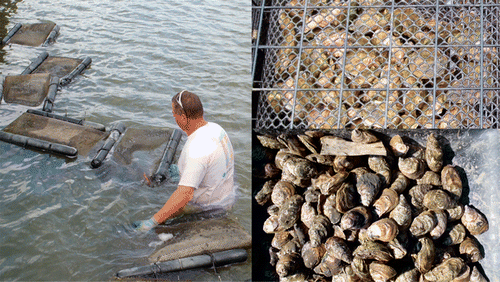 Drs. Ruth Carmichael (Dauphin Island Sea Lab) and Thomas Soniat (University of New Orleans) have led studies using the eastern oyster, Crassostrea virginica, as an indicator for potential oil spill effects on local food webs along Louisiana, Mississippi, and Alabama coasts. Oysters are a species of choice for ecosystem studies because they are economically and ecologically valuable to the Gulf region and because their tissue and shell act like powerful recorders of their environment. Neither study found evidence of oil-related contamination at levels above prior background or pre-spill conditions.

These scientists studying the Deepwater Horizon oil spill impacts on oysters along the Gulf coast recently published their findings in two journals: the November 2012 issue of Environmental Science and Technology: Assimilation of oil-derived elements by oysters due to the Deepwater Horizon oil spill; and the December 2011 issue of Journal of Shellfish Research: Chemical and physiological measures on oysters Crassostrea virginica from oil-exposed sites in Louisiana.

View original article by the Gulf of Mexico Research Initiative.