Lartigue wins NOAA Employee of the Month Award
January 8, 2013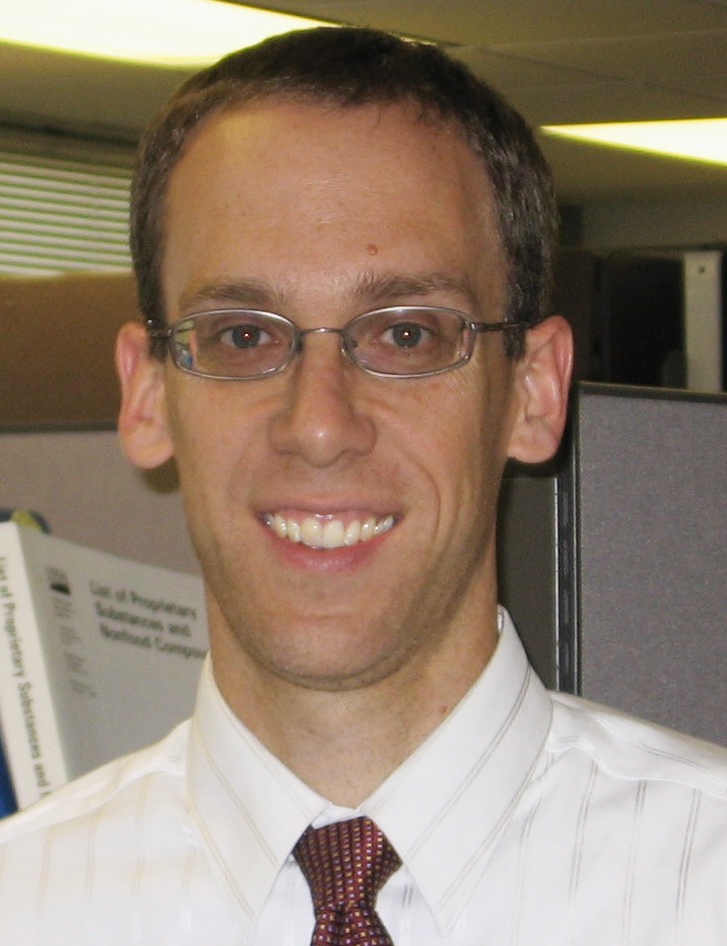 Dr. Julien Lartigue of the OAR CI Program Office and NOS Coastal Services Center has won the NOAA Employee of the Month award for January 2013. Julien is well known to many in the CI and OAR communities and is widely recognized within the Northern Gulf of Mexico science and natural resources community.

Dr. Lartigue (former OAR-CFO-CARD Director) serves as the Northern Gulf of Mexico Science Program Coordinator for CIP. In this capacity he represents OAR and CIP to the broad NOAA and stakeholder community on the Gulf, as well as providing staff support to the Director, CIP, on Gulf regional and national CI Program issues (including SAB reviews of the CIs); Partners with the Deputy Director, AOML in Deepwater Horizon related science initiatives; serves on the OAR RESTORE Act team (under PPE); manages NOAA support of the Northern Gulf Institute, the Cooperative Institute for Ocean Exploration and Research, and the Cooperative Institute for Marine and Atmospheric Studies; and serves as the critical link between OAR HQ and the NOAA Gulf of Mexico regional community.

Dr. Lartigue has successfully guided NGI through its transformation from an earmark recipient into a traditional, openly competed CI. In doing so, he led the development of regular, routine funding for NGI from OAR, Fisheries, NOS, and NESDIS, cementing relationships between NOAA LOs in the Gulf that did not previously exist. Dr. Lartigue has leveraged this relationship into OAR leadership, with AOML, in responding to the science needs of the Deepwater Horizon response and the Gulf Ecosystem Restoration Task Force. Dr. Lartigue is currently helping lead OAR's response to the RESTORE Act with Drs. Gary Matlock and Shelby Walker of OAR-PPE. Dr. Lartigue also travels to other LO facilities regularly to provide training on using CIs to potential NOAA Sponsors; serves on NOAA led regional panels and attends regional science conferences to represent both OAR and NOAA, and serves as a facilitator for and program support of the NOAA Gulf Coast Services Center (NOS). Dr. Lartigue also represents OAR on the NOAA Regional Collaboration Team for the Gulf and participates on several of the Priority Issue Teams for the Gulf of Mexico Alliance. Dr. Lartigue has also been entrusted to represent NOAA in Congressional field briefings, most recently with Senators Wicker (MS) and Shelby (AL). Noteworthy is Dr. Lartigue's efforts to drive partnerships between the Sea Grant research efforts in the Gulf, NGI and other NOAA researchers. Dr. Lartigue has also been strategic in fostering partnership development by organizing meetings between NGI leadership and Sr. management from other NOAA Line Offices when they are in the Northern Gulf--most recently with David Kennedy and other NOS office directors.

Dr. Lartigue is widely recognized within the Northern Gulf of Mexico science and natural resources community as a valuable resource who can facilitate partnerships between NOAA, OAR, and stakeholders. He has significantly refined and streamlined the process for creating, managing, and reporting out of the SAB reviews of Cooperative Institutes, resulting in quicker turn-around of final review reports; more impact within SAB review reports, and better preparation of SAB review panel members to undertake their duties. Although his physical duty station is Stennis, MS, Dr. Lartigue regularly volunteers to perform HQ CIP duties to support HQ colleagues and the CIP Director. This support is ciritcal in June, July and August of each fiscal year, as Dr. Lartigue performs a significant role in providing NEPA reviews and Federal Program Officer reviews and clearance for CI amendments, so that CIP can meet or exceed NOAA grants cut-off requirements.

Congratulations, Dr. Lartigue!