HPC Applications in Tropical Cyclone Forecasting
When: October 29 - November 10, 2021
Where: A Dell Technologies Webinar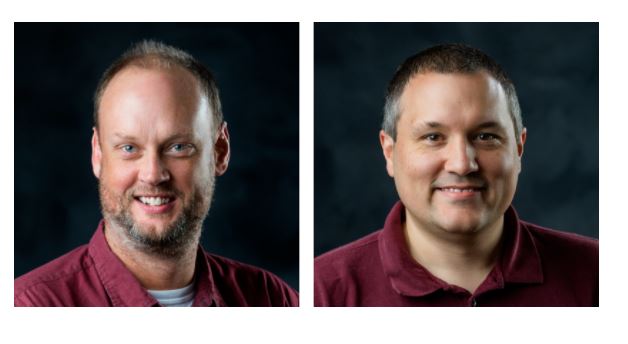 Presented by Dr. Jamie Dyer, Professor, Meteorology & Climatology, and Dr. Andrew Mercer, Associate Professor, Graduate Coordinator, Meteorology of
MSU
A Dell Technologies Webinar: Register Here
Presented by
Dr. Jamie Dyer, Professor, Meteorology & Climatology
and
Dr. Andrew Mercer, Associate Professor, Graduate Coordinator, Meteorology of
MSU
About the Event
Tropical cyclone forecasts, which primarily involve prediction of storm motion (i.e., track of the central low pressure) and storm strength (i.e., the intensity of wind speed in the central storm core), rely heavily upon the capabilities offered by HPC systems. The modeling of tropical cyclone structure, dynamics, and evolution is conducted using a blend of big data statistical analysis techniques and nonlinear computational fluid dynamics-based deterministic modeling systems, which include heavy real-time data ingest and assimilation. These tasks require HPC resources in a research context where time constraints are not considered; however, as operational forecasts must be rapidly produced and disseminated in near-real-time (in some cases hourly), HPC resources are critical for quickly generating model initial conditions, running the simulations, and post-processing the output. In this discussion, we will overview some of the uses of HPC resources in developing forecasts for hurricane track (via dynamic modeling systems such as the Hurricane Weather and Research Forecasting Model) as well as forecasts for intensity (which are primarily statistical and utilize big-data and machine learning techniques). We will outline the limitations of these systems and discuss our take on the future of operational tropical cyclone forecast modeling. Finally, the discussion will overview some lessons learned when using HPC for applications involving weather prediction models in both research and operational settings.
About the Speakers
Dr. Jamie Dyer, Professor, Meteorology & Climatology,
MSU
Dr. Jamie dyer is a Professor in the Department of Geosciences at Mississippi State University with research interests in hydrometeorology, surface atmosphere interactions, and extreme weather events. His research interests include the use of numerical weather prediction (NWP) models on high-performance computing platforms to investigate energy and moisture patterns within convective storms, as well as the use of distributed hydrologic models to quantify patterns and impacts of extreme climate events.
His current research also involves the incorporation of imagery from uncrewed aerial systems (UAS) to help improve and verify operational river forecasts. Dr. Dyer teaches courses in atmospheric dynamics, aviation, and thermodynamics, and serves as the Associate Director for the Northern Gulf Institute (NGI), an NOAA Cooperative Institute located on Mississippi State University's campus.
Dr. Andrew Mercer, Associate Professor, Graduate Coordinator, Meteorology,
MSU
Dr. Andrew Mercer is a meteorologist/climatologist primary areas of research focus include statistical and artificial intelligence (AI) applications to large-scale meteorological and climatological problems. He began working as an assistant professor at Mississippi State in August 2009, and since then has published over 40 peer-reviewed articles in a variety of research areas, largely stemming around statistical climatology and artificial intelligence. His research has included mountain windstorm forecasting, peak wind speed forecasts, warm-season precipitation quantification, tropical cyclone intensification, large-scale severe weather outbreaks, seasonal climatological forecasts, groundwater and precipitation patterns, climatological downscaling, and hemispheric teleconnections.
A Dell Technologies Webinar: Register Here