Embrace the Gulf Campaign 2020
When: May 29 - December 31, 2019
Where: Gulf of Mexico Alliance Social Media: WE NEED YOUR FACTS!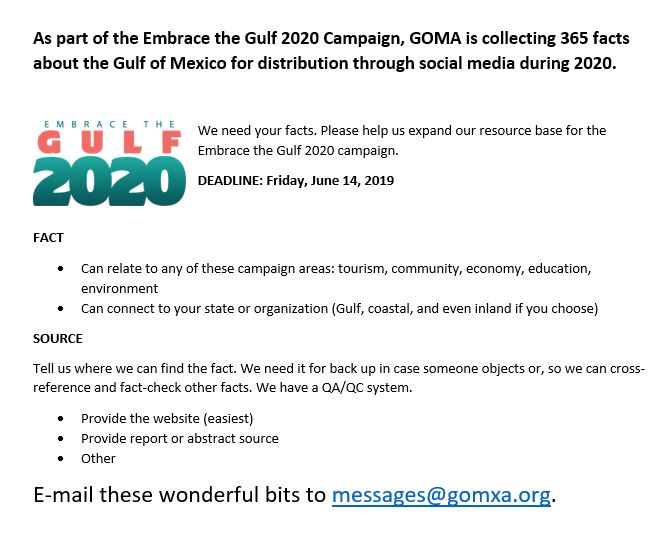 In 2020, partners will join together to Embrace the Gulf of Mexico. We hope you will plan something to celebrate the value, sustainability, and beauty of our favorite ocean. Get more information on
embracethegulf.org
.
As part of the Embrace the Gulf 2020 Campaign, GOMA is collecting 365 facts about the Gulf of Mexico for distribution through social media during 2020.