Marine Sciences Graduate Students Host Graduate Student Symposium
When: March 13-15, 2015
Where: Dauphin Island Sea Lab
GSS 2015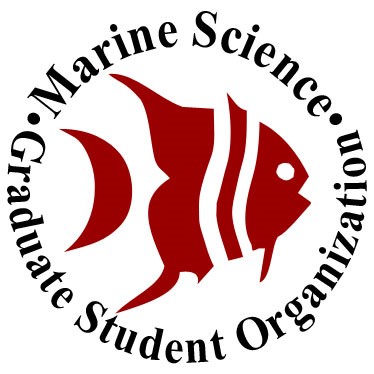 Dauphin Island Sea Lab, March 13-15
This year's annual Graduate Student Symposium (GSS) will be hosted by the Marine Sciences Graduate Student Organization (MSGSO) at the Dauphin Island Sea Lab (DISL) from March 13-15, 2015. The symposium is comprised entirely of graduate students from 22 member universities throughout the Gulf region and hosted on a rotating schedule among DISL, USM, and LSU. The symposium was created to allow students at all stages in their graduate careers to present burgeoning research in a supportive, peer-only environment. For many, GSS is their first opportunity to gain experience in presenting scientific research, an extremely intimidating yet critical skill necessary for effective scientific communication. The graduate students of DISL and other institutions have a solid reputation and proud history of hosting this annual event. Greatly appreciated yet limited financial support is provided by member universities of the DISL consortium, however, the quality and success of each year's event is heavily dependent upon the generosity of external contributors.
The MSGSO is currently seeking corporate sponsors
to support this year's group of young professionals. The financial burden of this event is relatively large and can reach upwards of $10,000 in very active years. Companies are eagerly encouraged to make an investment in the next generation of students dedicated to scientific advancement in the Gulf Coast region. Financial commitments can be made by choosing from one of three sponsorship levels:
Silver Sponsor ($100-$499): Company logo displayed on the symposium website, abstract booklet, and company's promotional materials included in the welcome packet received by each student.

Gold Sponsor ($500-$999): Includes all Silver level incentives as well as a framed award letter from the MSGSO and two complimentary tickets to the dinner reception Saturday evening.

Platinum Sponsor ($1000+): Includes all Gold level incentives as well as a commemorative plaque and your company's name and logo included on the Platinum Sponsor banner displayed throughout the event. In addition, for each $1000 of sponsorship, MSGSO will waive all fees and provide full accommodations for two graduate students of your choice.
For sponsorship, registration, and exhibit information please contact Whitney Scheffel at 251.861.2141 ext. 2179 or
wscheffel@disl.org
.